Russell Martin pleased by attitude and application at Scottish training camp
1st December 2022
First team
Head coach Russell Martin believes Swansea City will reap the benefits of their week-long training camp in Scotland, and has praised his squad for the attitude they have shown as they prepare for the return to Championship action.
After a short break in the wake of the draw at Huddersfield, the Swans squad reconvened at Fairwood last week before making the journey north to continue preparations for next week's game against Norwich.
The World Cup break has inevitably thrown up a number of challenges given its unusual timing within the season, and Martin is pleased his side have been able to schedule friendlies against Hearts and Dundee United; the latter arranged at short notice after a behind-closed-doors meeting with Rangers was cancelled following a change of manager at Ibrox.
And Martin is pleased by the work being put in.
"It's been very good so far," he said.
"We had a good week of training at Fairwood last week, and we were really pleased with the mentality the lads showed after a short break.
"They have come back with a willingness and appetite to work seriously hard, and we have been through a really honest analysis of where we are at and the season so far.
"We have looked at what has been good, what has not been so good and what we want and need to improve on.
"We have had lots of good feedback from the group when we have talked about those elements and I feel we are all in agreement.
"That has fed nicely into this week and the two games we have as we look to implement some stuff we have been working on.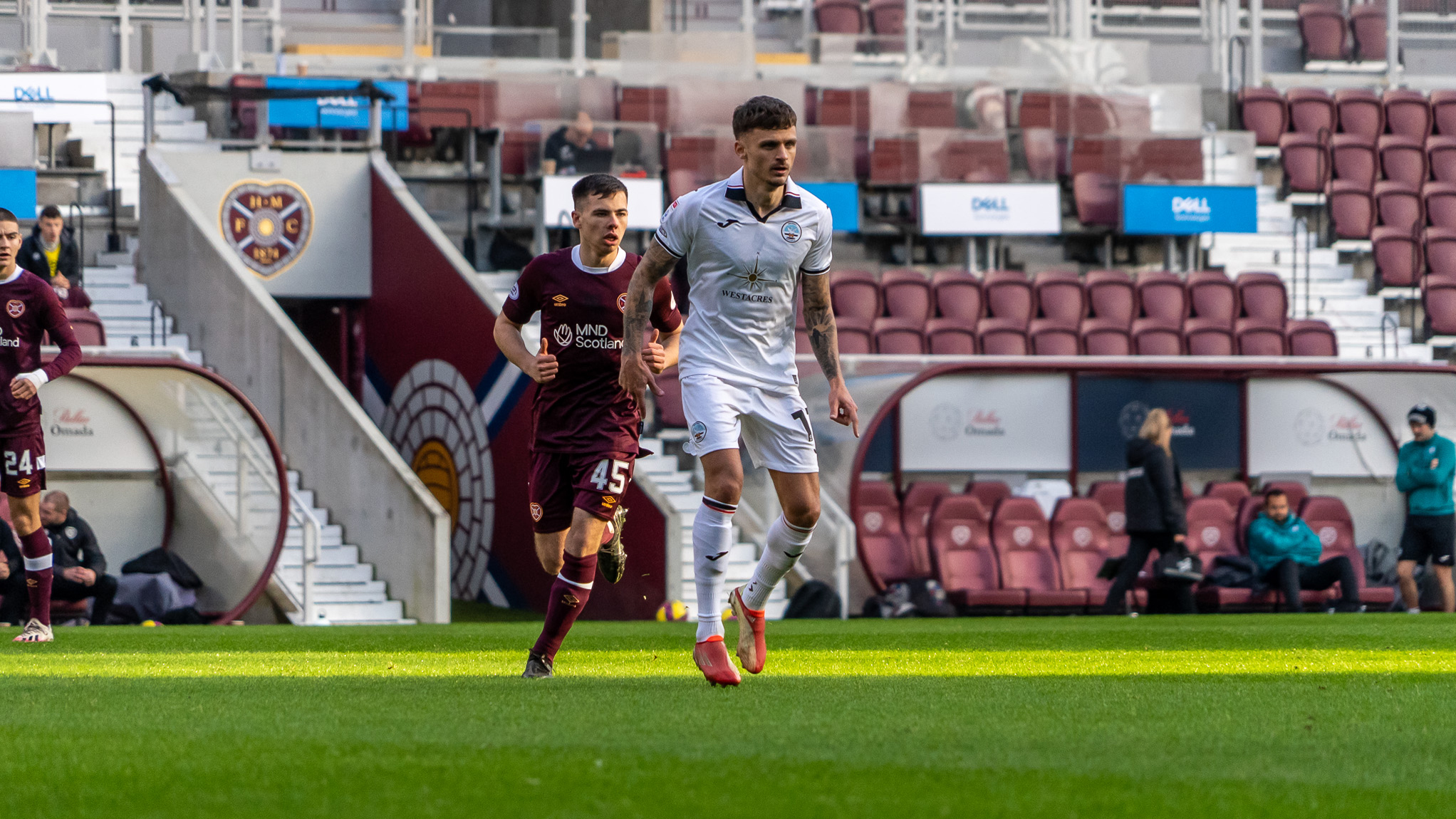 "We showed some great stuff against Hearts, a really good side who provided excellent opposition. There are still bits to improve on, but being together this week, travelling together and being around each other has been good.
"I think it's a really good week for us ahead of the Norwich game next week. I think we will look back at this as an important part of the process and a chance to use the break wisely.
"I think it's been helpful and we want to come out of it in a better position that we started, and the games will help with that.
"We were due to play Rangers behind closed doors but obviously there has been a big change there. But that's football, and we have been able to arrange a game against Dundee United at short notice.
"It will be in front of a crowd too, which is good, and a big thank you to their head coach Liam Fox for helping sort that.
"I was on my 'Pro' licence with Liam and he is a good guy and I think it will be a very good game for us."