Russell Martin pleased as Swansea City respond to end pre-season on winning note
23rd July 2022
First team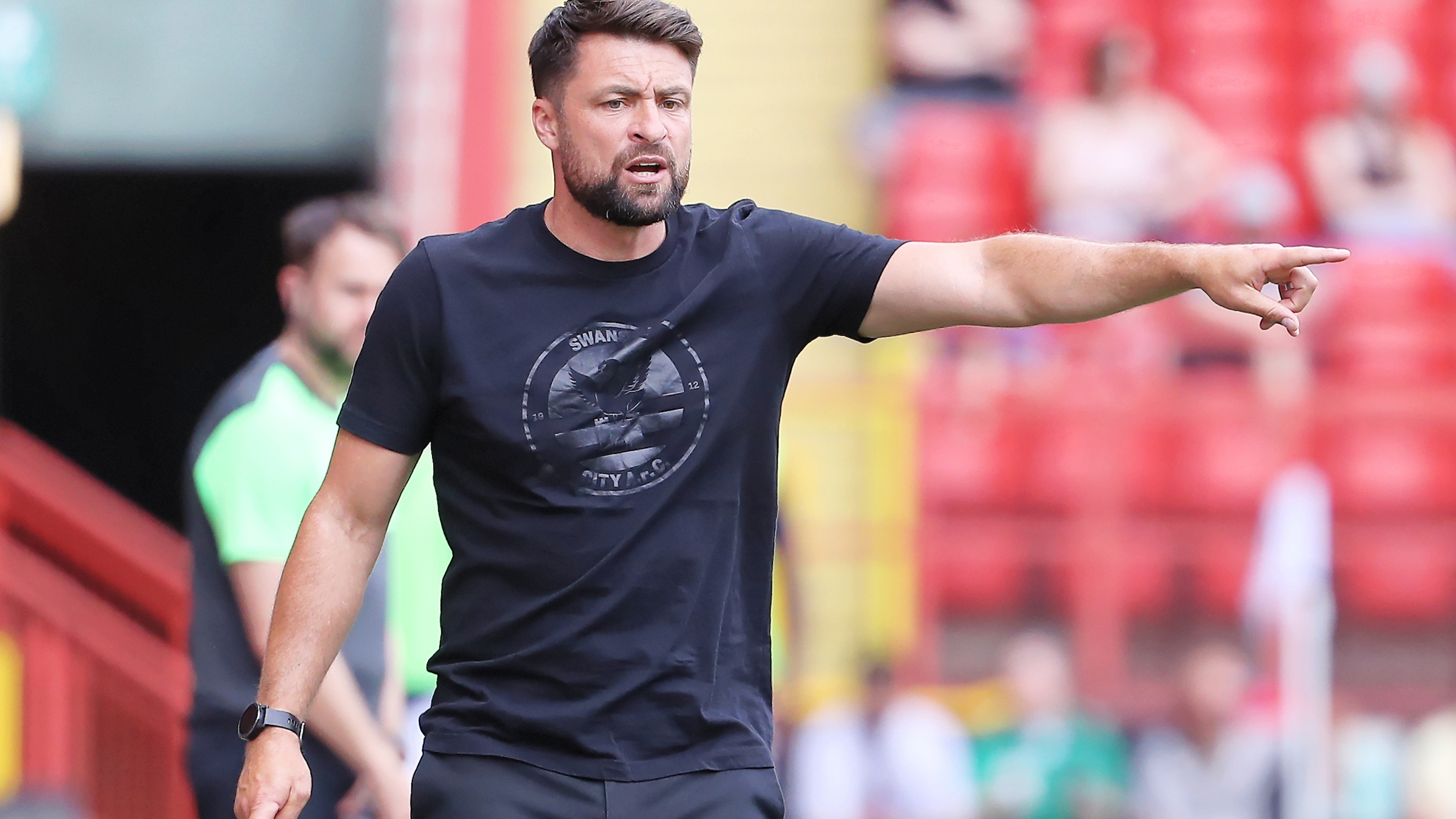 Russell Martin was pleased by the response his Swansea City side produced as they bounced back from an early setback to round off their pre-season campaign with a 2-1 victory at Charlton.
The Swans had trailed to an early Harry Darling own goal at The Valley, but they grew into the game and produced some fine, flowing attacking football, particularly in the second half in south-east London.
Joel Piroe's sixth goal of pre-season drew the Swans level as the Dutchman steered in a volley at a set-piece.
And the visitors snatched a late winner as Cameron Congreve tricked his way to the byline and found the onrushing Ryan Manning for the Irishman to finish from close range.
Next up is the start of the serious business of the Championship season proper, and Martin was pleased with how Swansea had rounded off his first pre-season at the helm.
"I am really pleased overall," he said.
"I thought we played some brilliant stuff, and we showed control for big parts of the game.
"Charlton are a good team who play in a good way, I really like their manager Ben (Garner) and I think they are going to be a very good team in League One this season.
"It was a good test in and out of possession. There were a few too many scary moments in the first half, but we are trying something different, we have worked really hard on it.
"The goal sums up that little period, but after that initial 10 to 15 minutes we got to grips with it and played some good stuff, even if we did not threaten as much as we should have.
"But we showed real resilience to respond, and we have to accept that when we play this way and we ask the players to be brave, then there are going to be moments that are a bit scary.
"Those will get less and less, as they did last season, but we have new players, new combinations and new relationships and connections.
"So it might happen at times, we want to make sure it does not happen often, but I think how we respond to those moments will define what we do.
"When the temperature of the game goes up, if there's anxiety, or the opposition fans get vociferous, it is how we deal with that that will define us.
"We need courage to be able to follow those moments with good actions and good intent, and I felt we did that today brilliantly.
"We had control, had numerous chances, we could have had more goals, but it was a good test and we had a lot of young players out there who will only benefit from the way they responded today,"