Russell Martin praises composure after south Wales derby success
23rd October 2022
First team
Head coach Russell Martin praised the composure his side showed in securing a third-straight south Wales derby victory over Cardiff City at the Swansea.com Stadium.
Goals from Ollie Cooper and Michael Obafemi gave the Swans the bragging rights as the Swans became the first of the sides to win three league derbies in a row.
It also means Martin is the first Swans boss to win three derbies in a row in all competitions.
The Swans showed patience to break down a stubborn Cardiff defence, after the Bluebirds had seen Callum Robinson sent off in just the seventh minute.
Cooper curled a strike into the top corner before the break, while Obafemi then slid the ball home from a fantastic Matt Grimes pass.
"It was a really enjoyable day," he said.
"We were helped with the early red card. It was something we spoke to our players about - especially the young ones in the team - to not get involved in any of that.
"Thankfully for us, one of their players did.
"It's a really easy mistake to make when the atmosphere is like this in such a big game.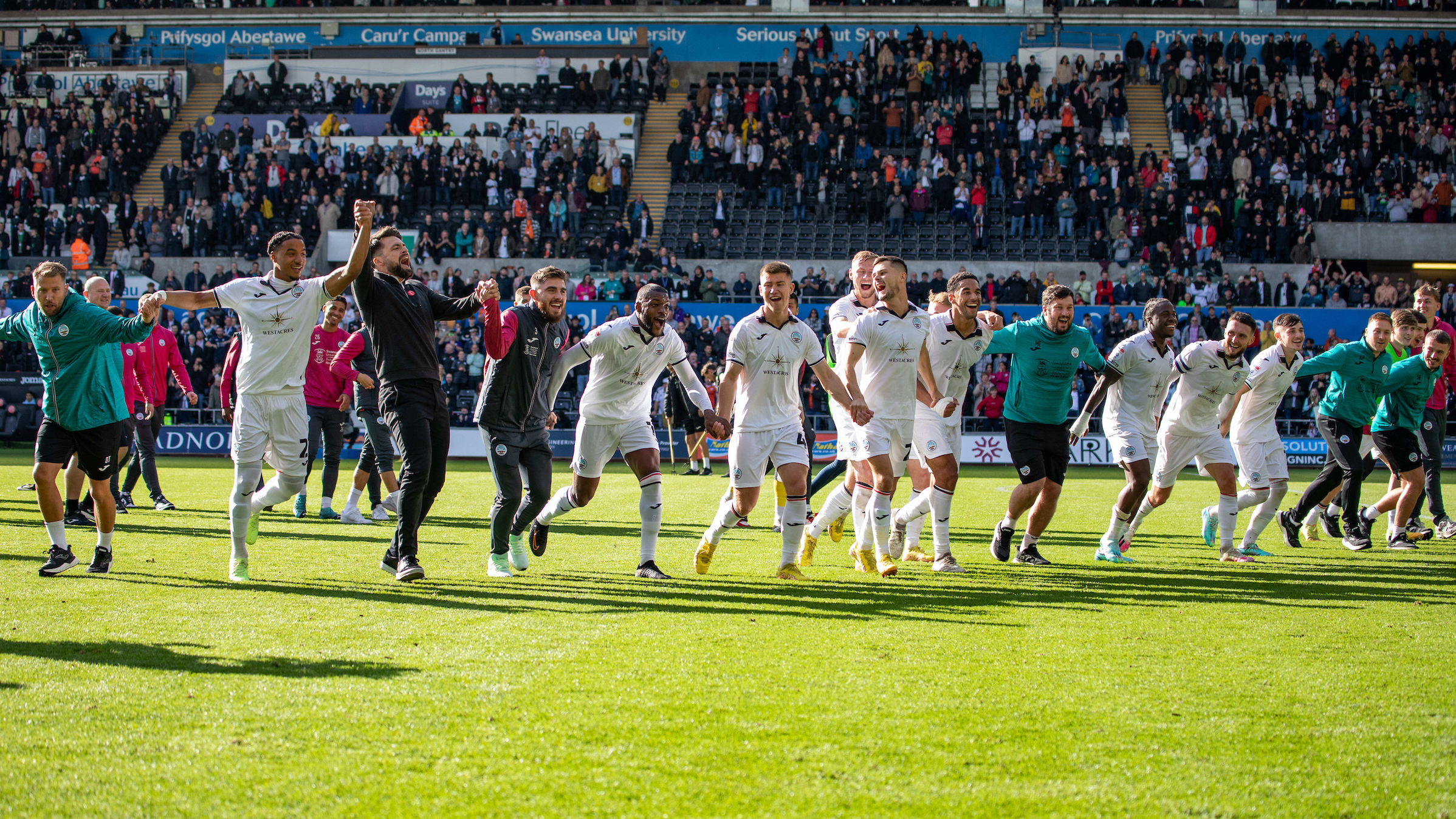 "Then, it was about sticking to our game plans more than ever and not changing anything because we are playing 10 men. We wanted to play with pace.
"I really liked us, we created a lot and we should have scored more goals than we did.
"It took a bit of time to score the first one, and then we got a bit excited to go and score the second goal, which did not help us really.
"I know there is an expectation that you should go and score more goals against 10 men, but Cardiff were fighting hard to stay in the game.
"That's a great bit of learning for us.
"We got three bookings for getting involved in stuff that we had spoken about, things that their player had got sent off for - albeit not as extreme. But we shouldn't have got involved.
"We needed to keep being us, but got the game back under control and I really liked the last half hour. The frustration is we did not score more goals.
"But I am really proud of them, it's such a young team again. They are growing all the time, the connection between the supporters and the team is growing all the time.
"Hopefully everyone goes away happy."