Russell Martin praises 'Mr Consistency' Ryan Manning
26th September 2022
First team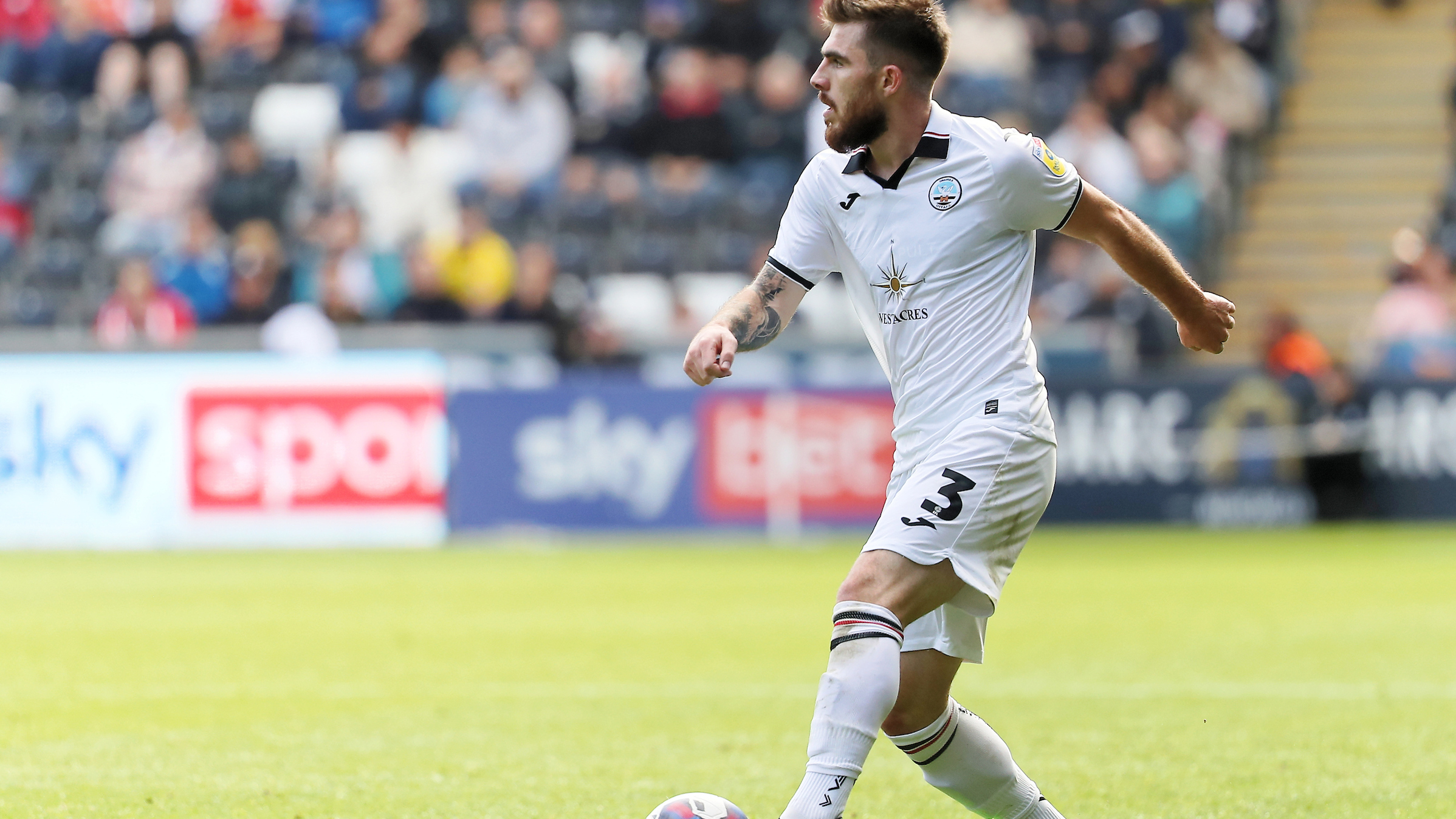 Swansea City head coach Russell Martin has praised the versatility and consistency of performance Ryan Manning has produced this season.
The Republic of Ireland international scored his second goal of the season in the win over Hull; capping a memorable week following the news he is set to become a father in the spring.
During Martin's time as Swans boss Manning has played at centre-half, left-back, wing-back and as a winger.
No matter where he has played he has proven to be a reliable presence for the Swans, racking up 55 appearances during the last 13 months.
"Ryan is a brilliant player, and is so gifted technically," said Martin.
He is intelligent and he is developing other parts of his game, like his intensity. You could see that in the last 10 minutes against Hull where that was huge for us.
"I was really pleased he got his goal, it has been a nice week for him with his girlfriend being pregnant.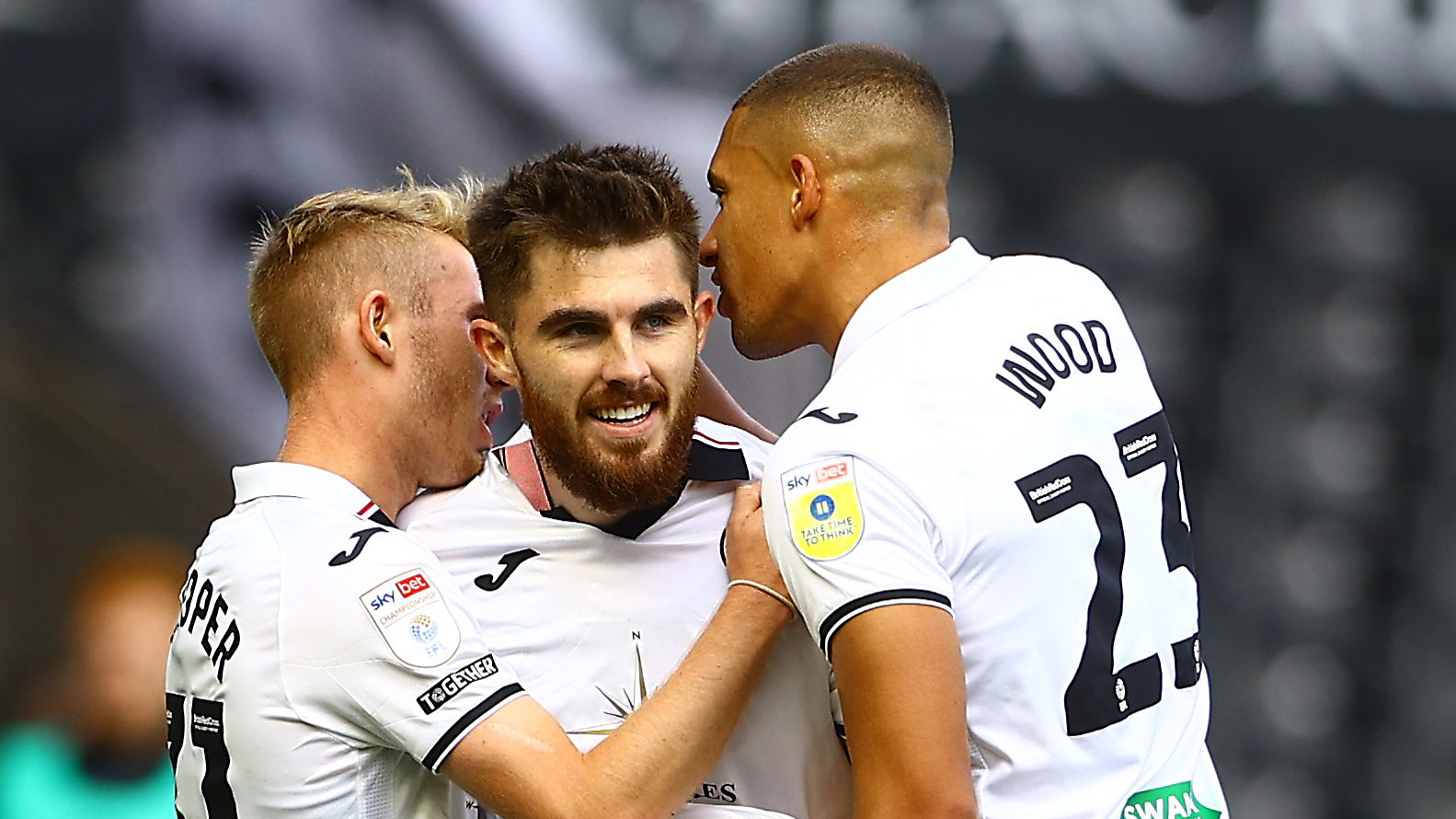 "That's great news for them and Ryan is a big part of what we do here.
"He was important for us last season, albeit in a different position, but he has been great in a new role this season.
"He gives us such versatility, consistency and character and we hope he keeps performing as he has been.
"Whichever position he has played he has been great for us and he is getting more accustomed to his role.
"He's come a long way since we first arrived as a professional and a character, and how he conducts himself every day.
"He trains with intensity every day. I did not know much about him before we got here, and I joined in with one of the first sessions he had with us, and you could just tell straight away what a good footballer he is.
"We knew we needed to find a place for him and he is so important for us."