Russell Martin predicts exciting season ahead of big kick-off
29th July 2022
First team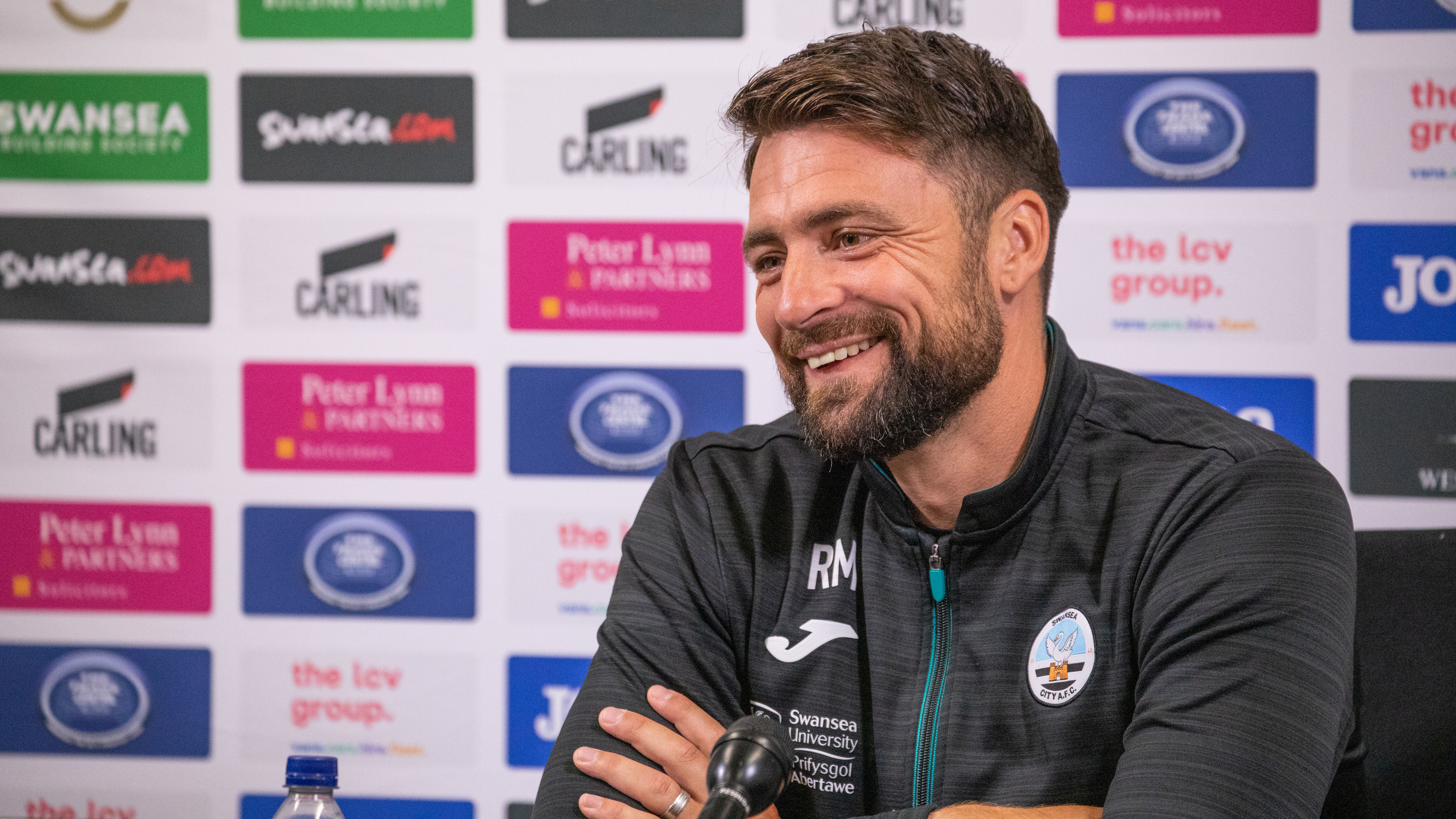 Swansea City head coach Russell Martin is predicting an open and exciting Championship season as he and his side prepare to kick off the 2022-23 campaign.
Martin is preparing to commence his second season in charge of the Swans, although this will be the first where he has had the benefit of a full pre-season to work with his squad in the wake of his late appointment last term.
The 36-year-old is not setting any specific targets for his side, nor is he looking too far ahead with a gruelling 46-game schedule ahead.
Instead, Martin and his squad are focused on themselves and their desire to improve on last season.
However, he does not expect the Championship to be dominated by a small number of clubs, but he does believe that – much like last term – a large number of teams will have aspirations to be in the promotion hunt.
"It's going to be exciting. I think the Championship is always an exciting league," said the Swans boss.
"It's hard to predict. There have been so many changes. I don't see it being like last year where two teams with huge financial power walk away with it.
"There are a lot of teams in similar situations this season - similar to us with wanting to be more sustainable.
"I'm sure we're sitting here now with 13 or 14 teams who think they've got a chance of getting into the play-offs at least.
"I've said to the players, we haven't set a definitive target. We just want to enjoy the games and be present.
"We'll focus on us, we'll do what we do and we'll try to do it really, really well. I think we built a lot of really strong foundations last season, which gives us a lot of excitement heading into this season.
"If the players are able to ride the challenges and overcome the tough moments then who knows where it will take us."
The Swans' first opponents are newly-promoted Rotherham United. The 2021-22 League One runners-up – like Swans – have a clear identity and style under Paul Warne and will be keen to make their mark in the second tier after a third promotion in five seasons.
The well-drilled and well-organised Millers and have shown themselves to be a formidable opponent, especially on home turf.
But the Swans are set to be cheered on by some 1,500 members of the Jack Army at the AESSEAL New York Stadium, and Martin knows the visiting support will provide plenty of vocal backing for his side.
"We've got around 1,500 fans travelling tomorrow, which is brilliant," said Martin.
"They feel really connected to the team again I think – that's the feeling we get walking around the city and talking to fans.
"That connection will help us finish a lot higher than we did last season, I think, and improve on last season and that's what it has to be about.
"It's important to us what the supporters feel about this team, and if their expectations are high because they like what they saw last year, then that's brilliant."