Russell Martin reflects on managerial anniversary as he plots forward path
5th November 2021
First team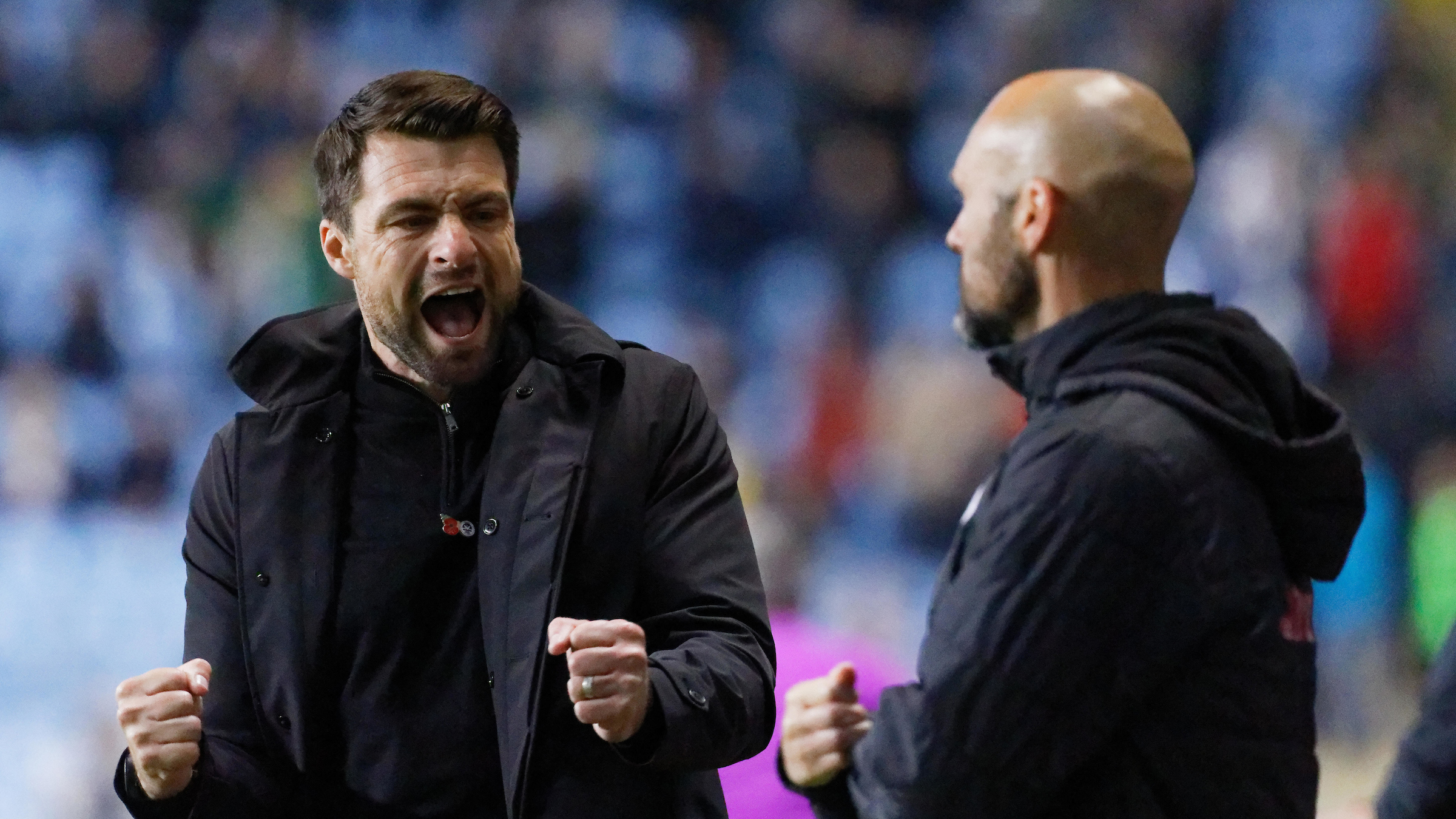 Russell Martin brought up the two-year anniversary of the start of his managerial career this week and, having experienced his fair share of adversity during that time, the Swansea City head coach believes there is plenty to look forward to.
The Swans head to Championship leaders Bournemouth this weekend looking to continue a fine run of form that has seen them win four of their last five league games and catapulted them into the top half of the table.
The sequence of results has underlined the clear signs of progress that have steadily been made since Martin's appointment at the beginning of August.
That appointment came the day after Martin had last taken a side to the Vitality Stadium, where his MK Dons side were beaten 5-0 in the Carabao Cup.
It was a difficult day for the former defender, as he readily admits, but then his coaching career to date has not been straightforward.
The early stages of his tenure at MK Dons took in the effects of the Covid-19 pandemic, while his late arrival at Swansea inevitably meant the opening weeks of the season were a considerable challenge when situated on the back of a challenging pre-season and with a relentless run of early-season fixtures lying in wait.
All of which means, as he looks for a more positive outcome on his second trip of the season to the Vitality Stadium, Martin is in a typically positive mood.
"The last time I went there it was the hardest day of my career, no question," he says.
"We were asked to take the team and finish things properly, but the players knew and it was a very difficult day against a really good aggressive and athletic side.
"They were so quick in how they moved the ball and they carried such a threat with the attacking players they have.
"Obviously a lot has changed since that day, it has been a whirlwind period, there is no doubt about that and I feel tired just thinking about it.
"But I feel we have settled, we love being here and we feel we have been here considerably longer than 12 weeks.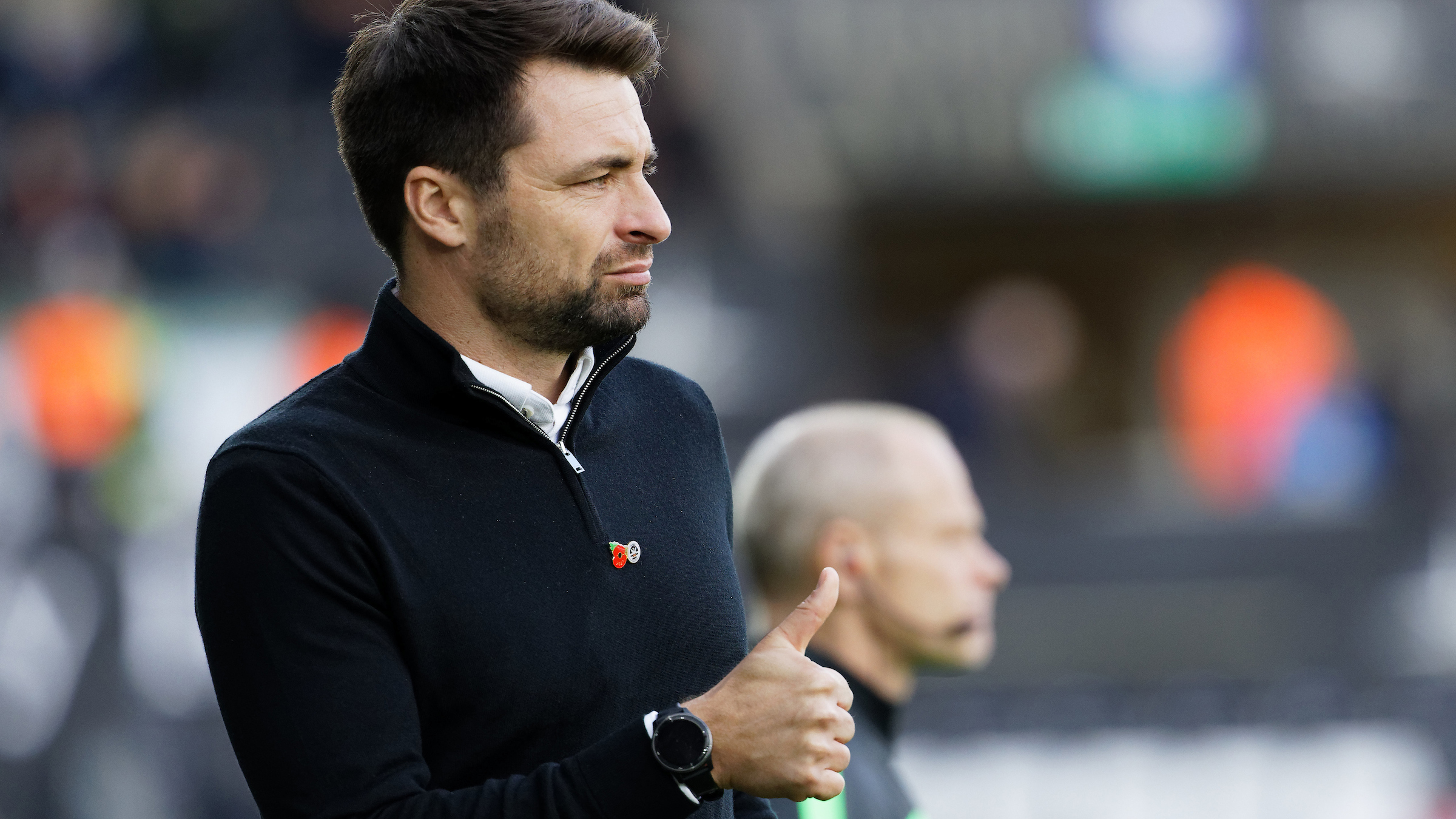 "You think back to that first day here and if you had said we would be in this position, with the style and identity that the team possesses and the belief people have in it, I would absolutely have taken that.
"There has been some pain, and there will still have to be some pain along the way, but we feel it will be worth it in the end.
"It's been a big shift on and off the field, but we feel this is our club and this feels right to us. The connection has been there straight away. We want to enjoy every minute and keep producing a team people can be proud of.
"I am proud of where we have got to in 12 weeks, but there is a lot more to do and we are not fully satisfied because that's the nature of coaching and management."
Martin was handed the reins at MK Dons on November 4, 2019, and he has been faced with a number of challenges that are far removed from anything he could have predicted when working through his coaching badges.
But the 35-year-old feels he has been able to take a lot from those experiences when it comes to his personal development, as a person and a coach.
"I have been a manager two years to the day yesterday, and I look at what has happened in that period and it has been unbelievable," he said.
"There are things you cannot be prepared for, we have fought relegation, we have had to deal with Covid and we have had things we have had to fight for.
"There is a lot I want to improve on, and I have learnt a lot and it has been a tough period. I lost my dad during that time, my mother had not been well and we have moved as a family.
"Those things are tough, but you learn and grow in that adversity and understand yourself better.
"Football can be absurd, it can feel all encompassing because it means so much to people.
"There's that saying that it's the most important of the least important things, but you also have to be able to take a step back and appreciate your family, your friends and the brilliant group of people I am lucky to work with.
"I want to make the most of it."