Russell Martin | Returning Joe Allen Has a Massive Role to Play
9th December 2022
First team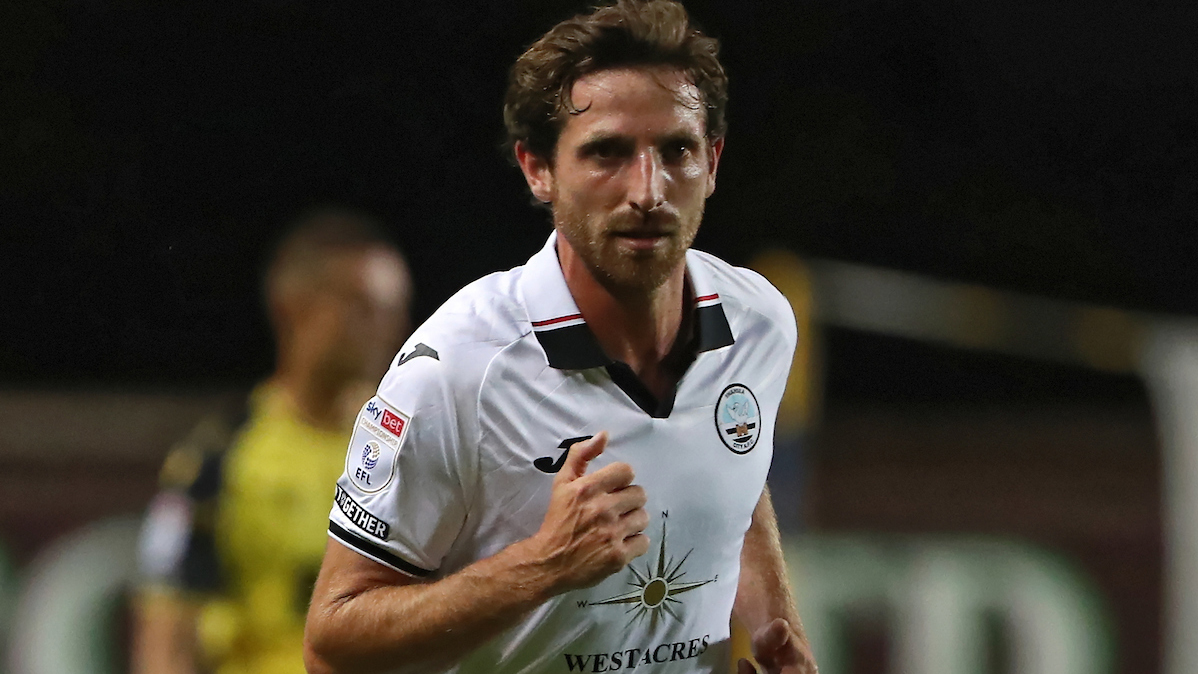 Swansea City head coach Russell Martin believes returning Wales international midfielder Joe Allen will play a massive role for his Swansea City side over the remainder of the season.
Allen is back with the Swans after featuring for Wales at the World Cup, and he is in contention for selection for Martin's side for the first time since suffering a hamstring injury against Hull on September 17.
Martin's side return to league action following the World Cup break on Saturday at the Swansea.com Stadium against Norwich (3pm) lying in eighth place in the Championship table, a point behind their East Anglian opposition.
After coming through Wales' World Cup campaign unscathed with minutes under his belt, Martin is delighted to have Allen's experience - on and off the pitch - available to his squad. 
"Joe is good, physically really good. He has trained really well this week, having three brilliant days. It's good for him, good for us," said Martin. 
"He played longer than he should have for Wales. It's testament to him that he lasted that long, but he had to come off the pitch at that point. We were really worried about him, but it's great he played in a World Cup for his country. 
"He's fine. He has come through it. It was a big ask for him, but because of the character he is he gets on with it and does it. Fortunately for us and Wales he has come out on the other side of it. 
"He was a big player before he got injured. He'll be a big player over the coming weeks and months, that's for sure. 
"I think he is desperate after the last couple of months to show people what he can do. He's got nothing to prove to us really, he has nothing to prove to the other players. I think he wants to prove to everyone that he's going to be a big success in coming back here. 
"I thought he was great and was just starting to hit top form before he got injured, which is frustrating for him. He's going to be a huge player for us. He is going to be absolutely massive for us, on and off the pitch. 
"The motivation he has to do well here is really high. The love and respect he has from us as a group and as staff and team-mates is really high. Eventually all that will pay off. 
"We have such a big part of the season left, we're going to try everything we possibly can to improve our league position and finish higher than we are now, and he will play a huge part in that".