Russell Martin reveals fan message inspiration for emphatic derby win
2nd April 2022
First team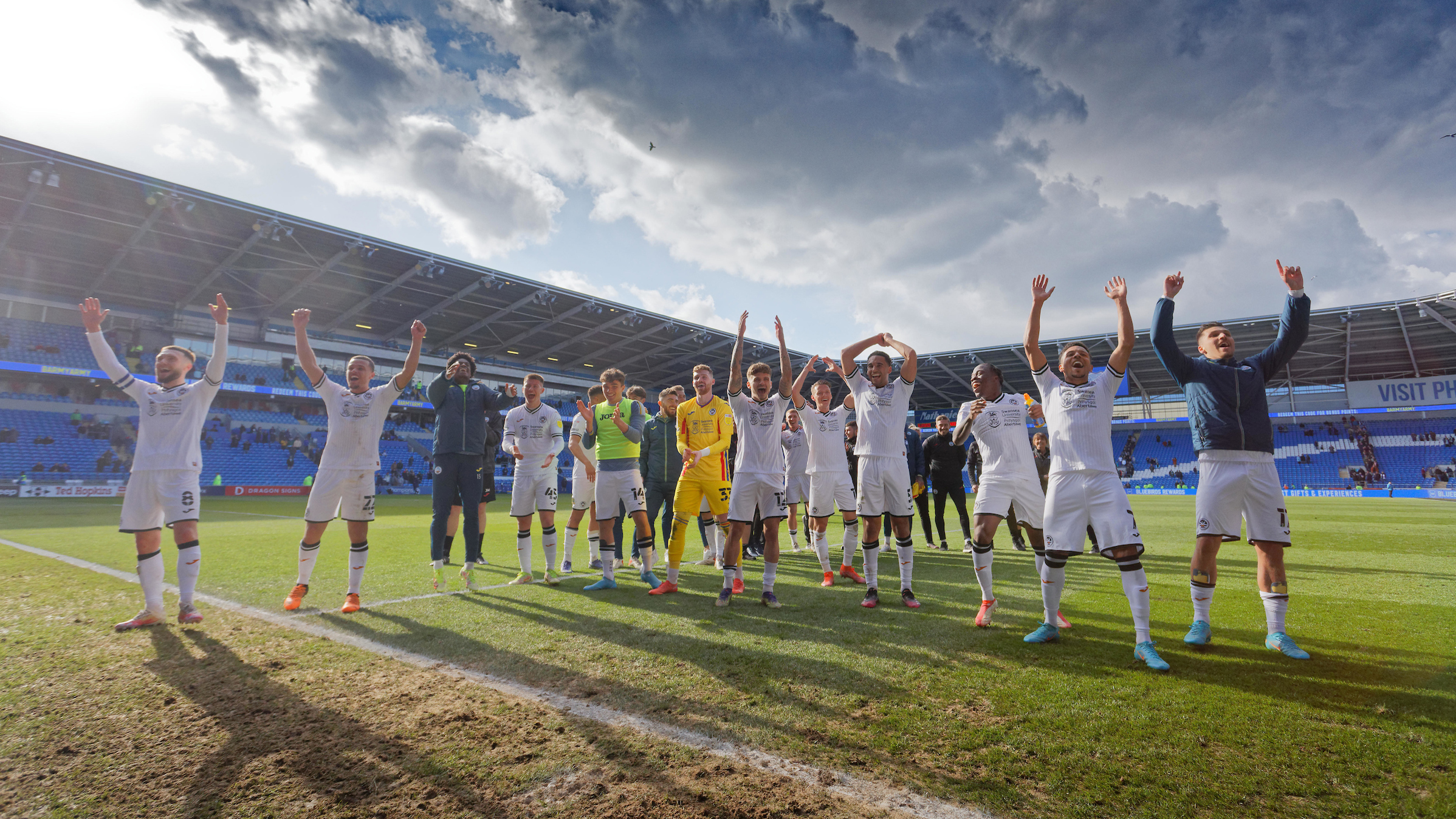 Russell Martin revealed the impact of a pre-match motivational video filled with messages of support from fans helped inspire Swansea City's 4-0 victory over Cardiff City.
A brace from Michael Obafemi, plus goals from Ben Cabango and Hannes Wolf gave the Swans an emphatic and fully deserved win as they sealed the first league double in 110 years of the south Wales derby.
The head coach spoke of his pride at seeing his players seize the chance to make history and deliver a special moment for the club and the city.
And he revealed how a compilation of messages – including some from the behind-the-scenes staff at the club – had made a profound impact on his players before they set off for Cardiff.
"It means so much to everyone. We all watched the supporters leaving the stadium on the buses earlier, and we watched a video that had been put together by the analysts and the media team," he said.
"It had messages from supporters and members of staff about what this meant to them, and I think once we had watched that we knew we had to come here and win.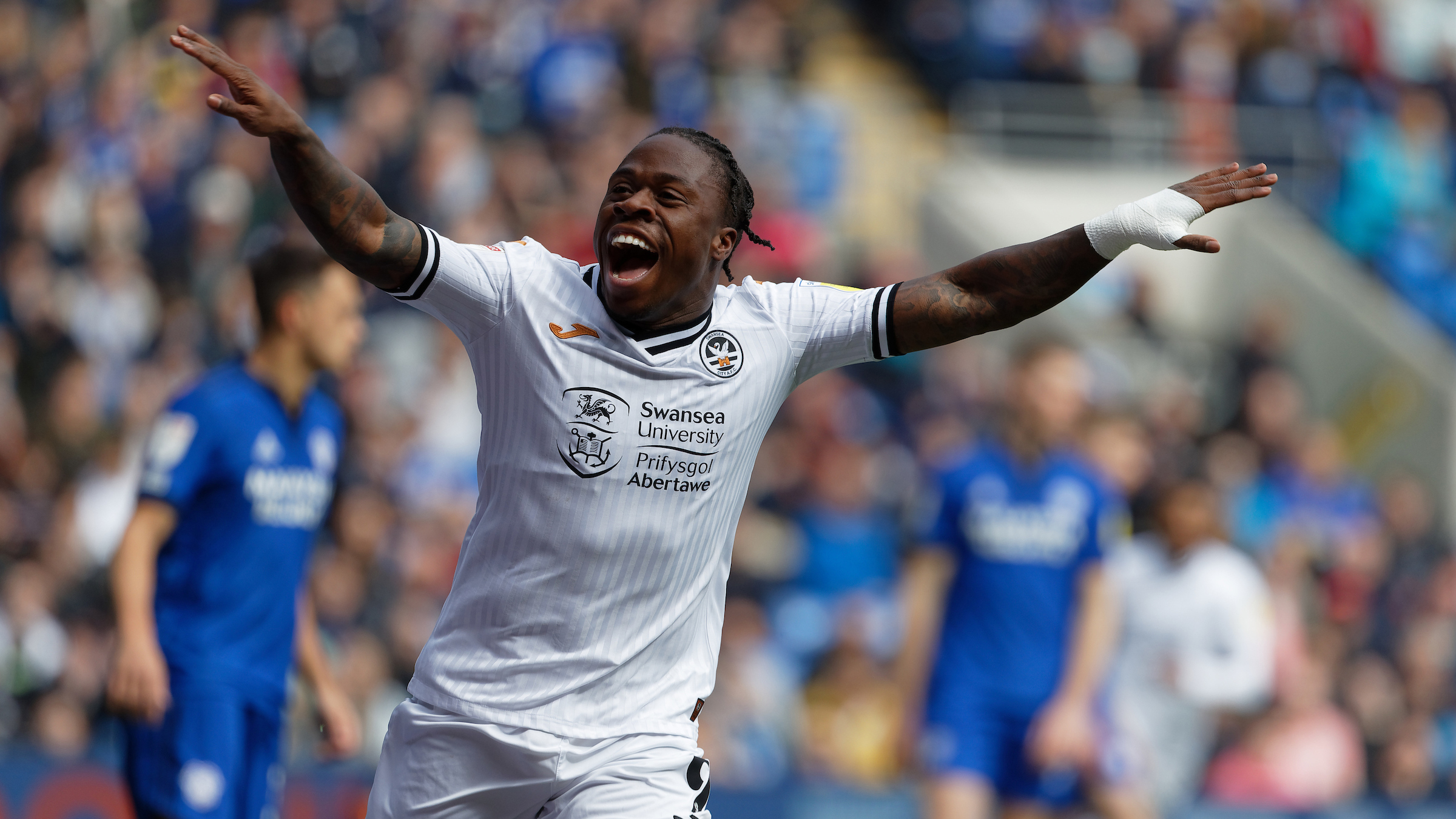 "To see the staff and everyone enjoying it at the end was amazing. The majority of supporters have been incredible and have an appreciation of what we are trying to do.
"Matt Gill and I stood back at the end because it is about the players and the backroom staff.
"Our chef (Chris Watkins) was in the away end today, and for people like him, Huw Lake (player liaison officer), and our kitmen Michael (Eames) and Shaun (Baggridge) it means so, so much.
"It means so much that we could do that for them.
"We spoke about it with the players before. They had the chance to put themselves in the history books, to do something no-one has ever done before.
"Football has an amazing way of making people forget about their worries and stresses to feel special for a period of time. I'm sure it'll be a good night out in Swansea tonight.
"The boys have achieved something that they'll always have together, whether they play together for a long time or against each other or meet in 20 years at a reunion dinner or whatever, they'll always have this moment, they deserved that."