Russell Martin | Senior players are adding so much to young Swansea City squad
4th July 2022
First team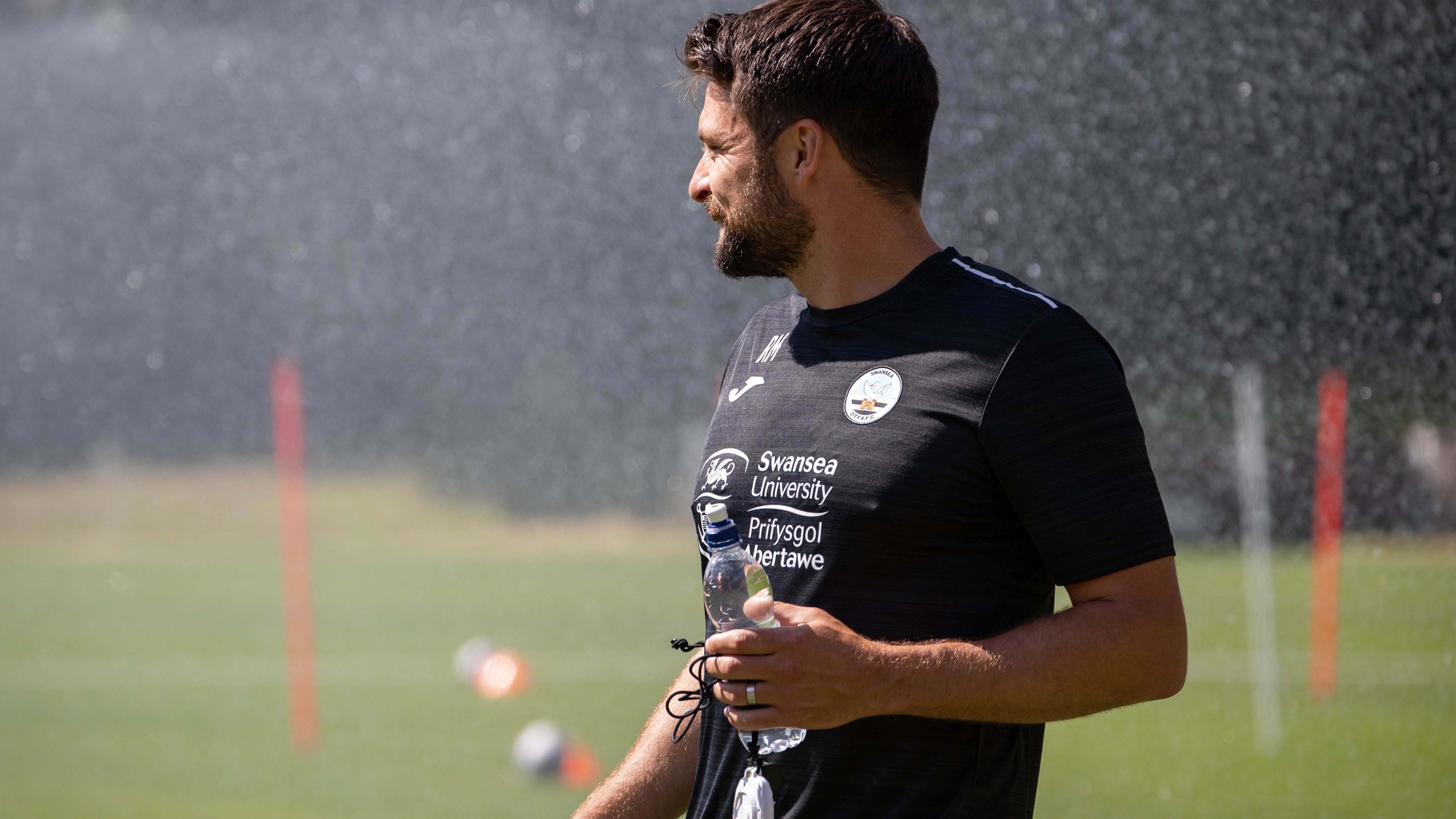 Swansea City head coach Russell Martin has praised senior trio Kyle Naughton, Matt Grimes and Jamie Paterson and the support they give to a young squad.
It was recently confirmed Paterson would be extending his stay in SA1, and Martin explained that keeping the influential attacking player was an important step in building on last season.
With such a young squad, the trio – who have played a combined 1,242 career games – provide support and leadership to those around them who are still in the early stages of their respective careers.
The current average age of the Swans' squad is below 25, and boss Martin has acknowledged the importance of the influence and example the senior figures set.
"All three of them have helped shape the culture, how the team looks and how the younger players think," explained Martin.
"They add massive value to those younger players – and we do have a young squad.
"To get those three [confirmed for the new season] is really important to us moving forward.
"One of the most important bits of business we did last season was keeping our captain, while keeping Kyle Naughton was huge for us in terms of his understanding and belief in the way we want to play.
"In those three - Pato, Grimesy and Naughts - they are our most senior players, if not in age then in games, and they're so important because of their belief in what we're doing and how they play on the pitch.
"What Kyle Naughton did for us – especially in possession – last year was incredible, because of how good he is on the ball.
"Grimesy is just incredible in his use of the ball and his understanding of the game. Defensively what he does for the team, and his positioning.
"And for Pato, it's no coincidence that he has come in and it's suited him so well. The position is perfect for him, but he had to be willing to do certain things that will have been different to previously in his career but he's been willing to do that.
"Hopefully we can keep building around those guys, support the young men that we have and then we will improve."