Russell Martin | Swansea City are feeling upbeat and ready for Luton Town
19th August 2022
First team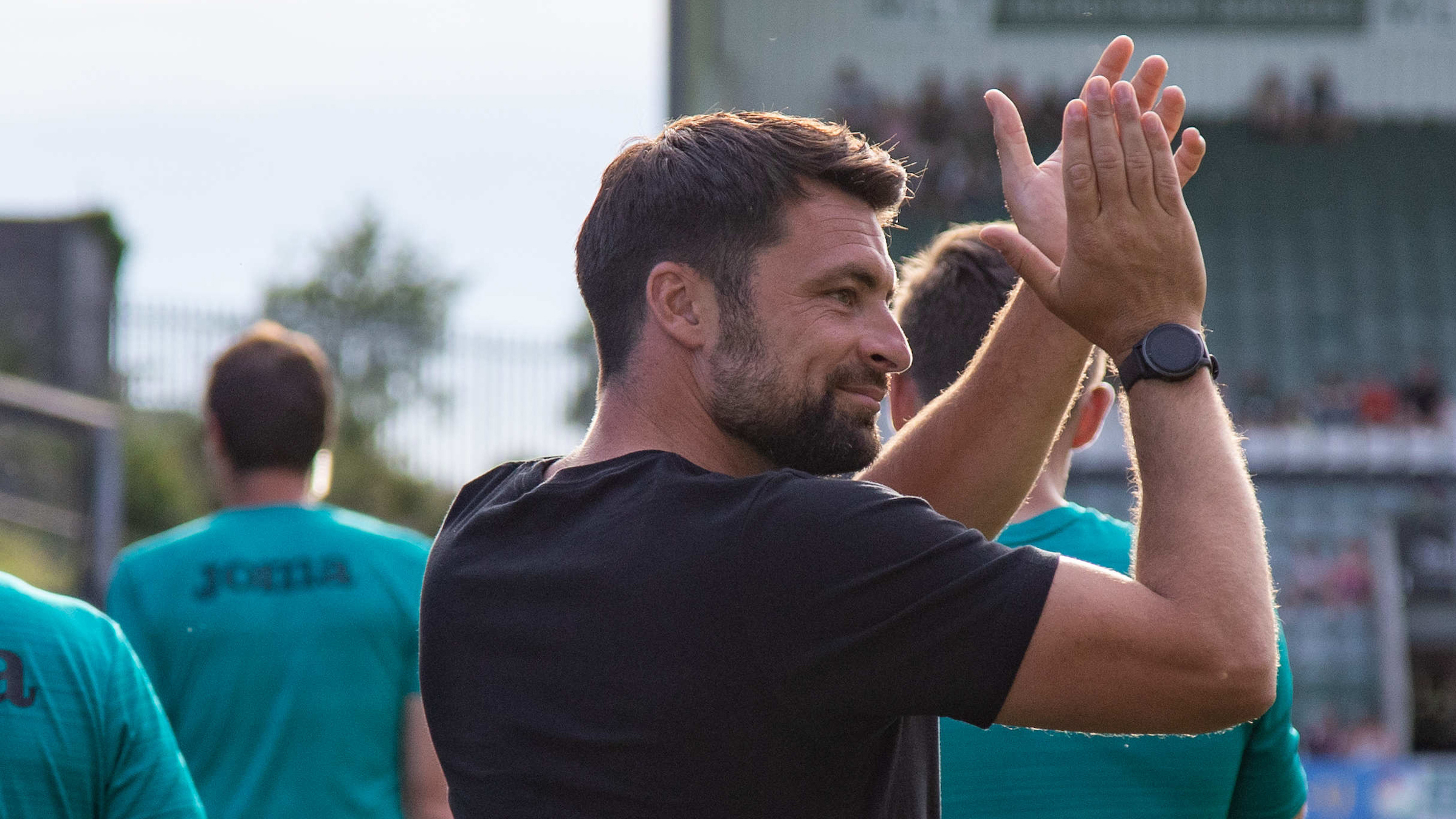 Swansea City head coach Russell Martin believes that his Swansea City side must build on the positives from their display against Millwall as they prepare to host Luton Town at SA1 this afternoon. 
The Swans are looking for their first home victory of the season, after conceding two late goals in front of their home fans, to take the shine off what was a good showing for Martin's team.
Early strikes from Ryan Manning and Michael Obafemi had looked to have put Martin's team on course for all three points, but it was not to be on a night where things could have turned out so differently.
"There was so much good stuff to show from the players on the pitch for long periods of the game. They played so well, but it was the stuff right at the end that cost us, so it's making sure we try and put that to bed this weekend and how we can avoid that in the future," said Martin.
"When you have a young squad, sometimes you have to go through moments of pain to be better in the long term.
"We have plenty to be positive about and plenty to look forward to. Hopefully, we can finish the week off well with a strong performance and result tomorrow.
"There is so much to be upbeat about from Saturday and Tuesday. How quickly the players have adapted and learnt from a few things we've worked on and spoken about. The mentality and spirit of the team on a whole was fantastic.
"The players are all in a great place and are desperate to put in a performance that matches a lot of the game on Tuesday. They didn't get what they deserved, but that's football sometimes."
Luton are yet to replicate last season's excellent form but Martin is under no illusions about the ability of the opposition this weekend, believing they will be a stern test for his team.
"They've been unfortunate in the games they have played in so far this season and have had injuries to key players. It's going to be a tough game, there's no doubt about it," continued Martin.
"I don't see much value in looking at league positions really. Twelve to fifteen game is when the league starts to take shape, though there is so much change in the Championship as you saw with Forest last year and Luton themselves.
"They're really clear in what they are about. It's up to us to make sure we bring the best version of ourselves on the pitch and hopefully that will be enough to win the game
"I'm sure they will continue to build on the great work they have done over a number of years. It shows the benefit of having time somewhere and building something that everyone really believes, in a way that suits them.
"We had two extremely hard games against them last year and I expect the same again. I also feel if we can put the same level of performance that we did for long periods on Tuesday night and in the 60 to 70 minutes we did against Blackpool, we'll be confident in getting a result."