Russell Martin | Swansea City benefitting from going through tough times
14th October 2022
First team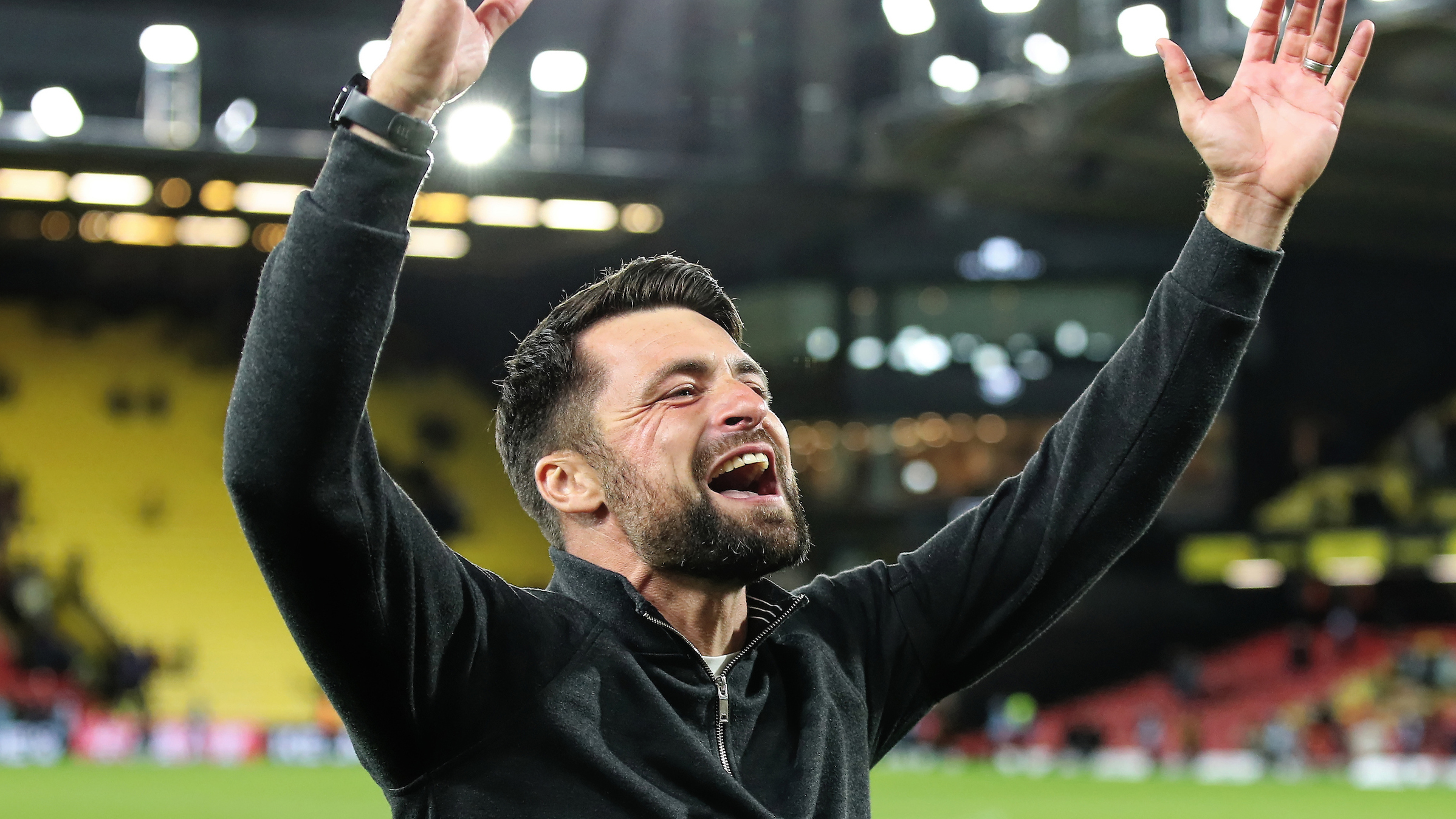 Swansea City head into Saturday's match with Burnley as the in-form Championship team across six games but head coach Russell Martin says his side are simply hungry for more.
The recent run of four consecutive wins is the best under Martin and, while he admits things are easier when you're winning games, he feels that the togetherness and resilience of the team was forged during the challenging opening weeks of the season.
After picking up just one win in the first seven games, something appears to have clicked for the team in recent weeks and confidence around the camp is at a high.
"Winning always helps with confidence," he said.
"The energy at Fairwood has always been the same, regardless of results. I hope it's an enjoyable place to work.
"Everyone gets treated like human beings, win, lose or draw. There're a few more smiling faces when you win games. But it's important that we don't get comfortable and keep the hunger there.
"That's the biggest challenge for everyone, to keep driving on and be relentless in our approach. They're hungry for more. It's another tough challenge on Saturday.
"We've had a bit of adapting and tweaking but we've maintained belief in what we were doing.
"We focus on performances as well and try not to just get emotional about results.
"We feel pain after Luton, Blackburn but we feel it together and we don't shy away from it and pretend to players it shouldn't hurt. I think we feel things together as a group.
"I think those moments brought everyone together. There's an unbelievable togetherness now and we have to try and keep building on that. I think sometimes you have to experience a bit of pain to get that.
"The way they've adapted and reacted to some of the tweaks we've been talking about, they've been incredible. It's down to the players and their mentality and to the staff who have stayed really strong."