Russell Martin | Swansea City reaping rewards of Paterson and Piroe partnership
18th October 2021
First team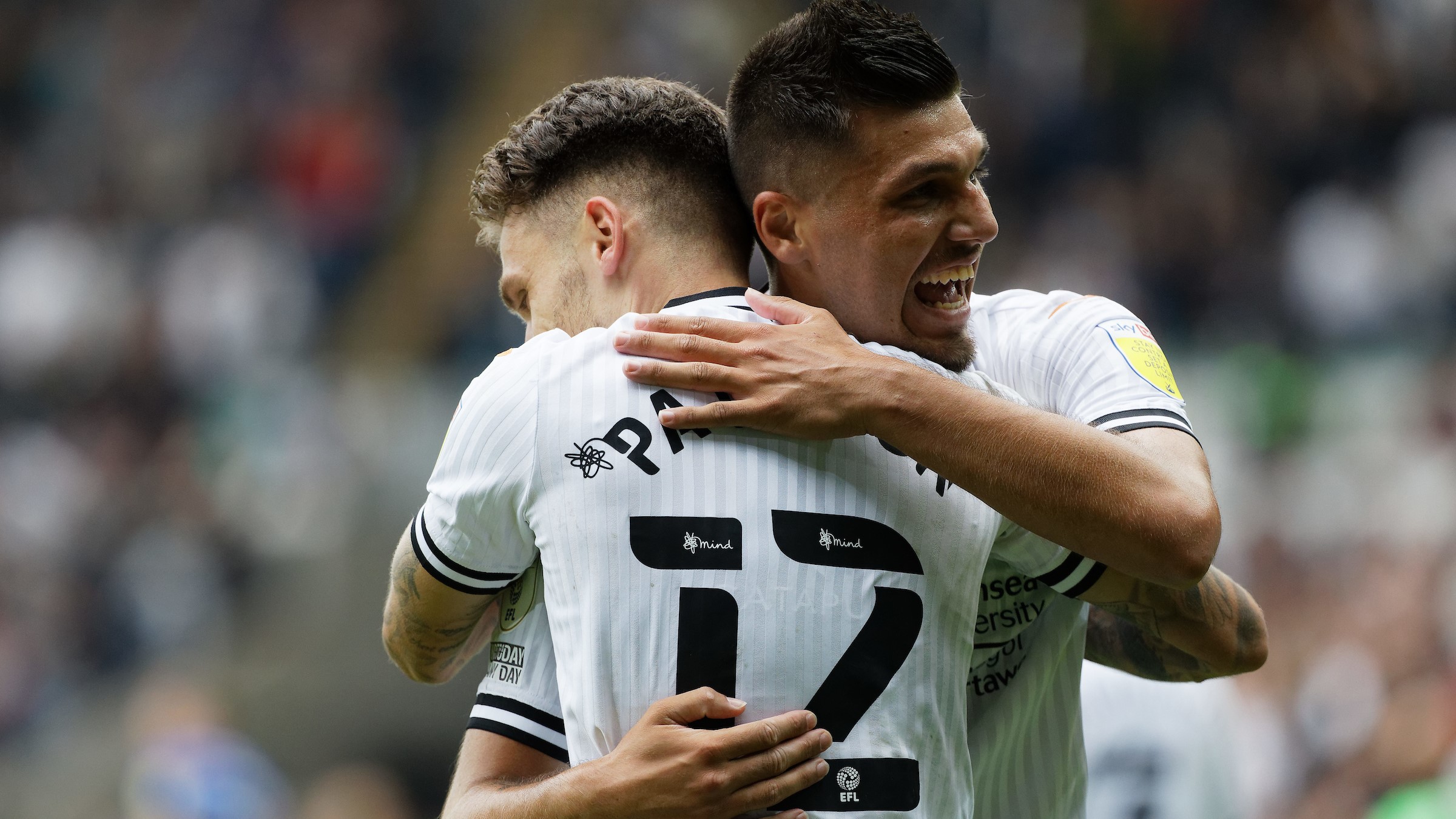 Russell Martin paid a glowing reference of Jamie Paterson and Joel Piroe's growing partnership as they played a key role in Swansea City's derby day win over Cardiff City.
Paterson was named man-of-the-match as he capped a memorable first appearance in the south Wales derby by scoring the first goal and creating two more as the Swans were rampant in SA1.
The midfielder broke the deadlock with a 25-yard effort that struck both posts before crossing the line in the first half, before setting up Piroe and Jake Bidwell for goals two and three after the break.
And Martin revealed the Swans squad showed Paterson what they thought of his performance as soon as he returned to the changing room.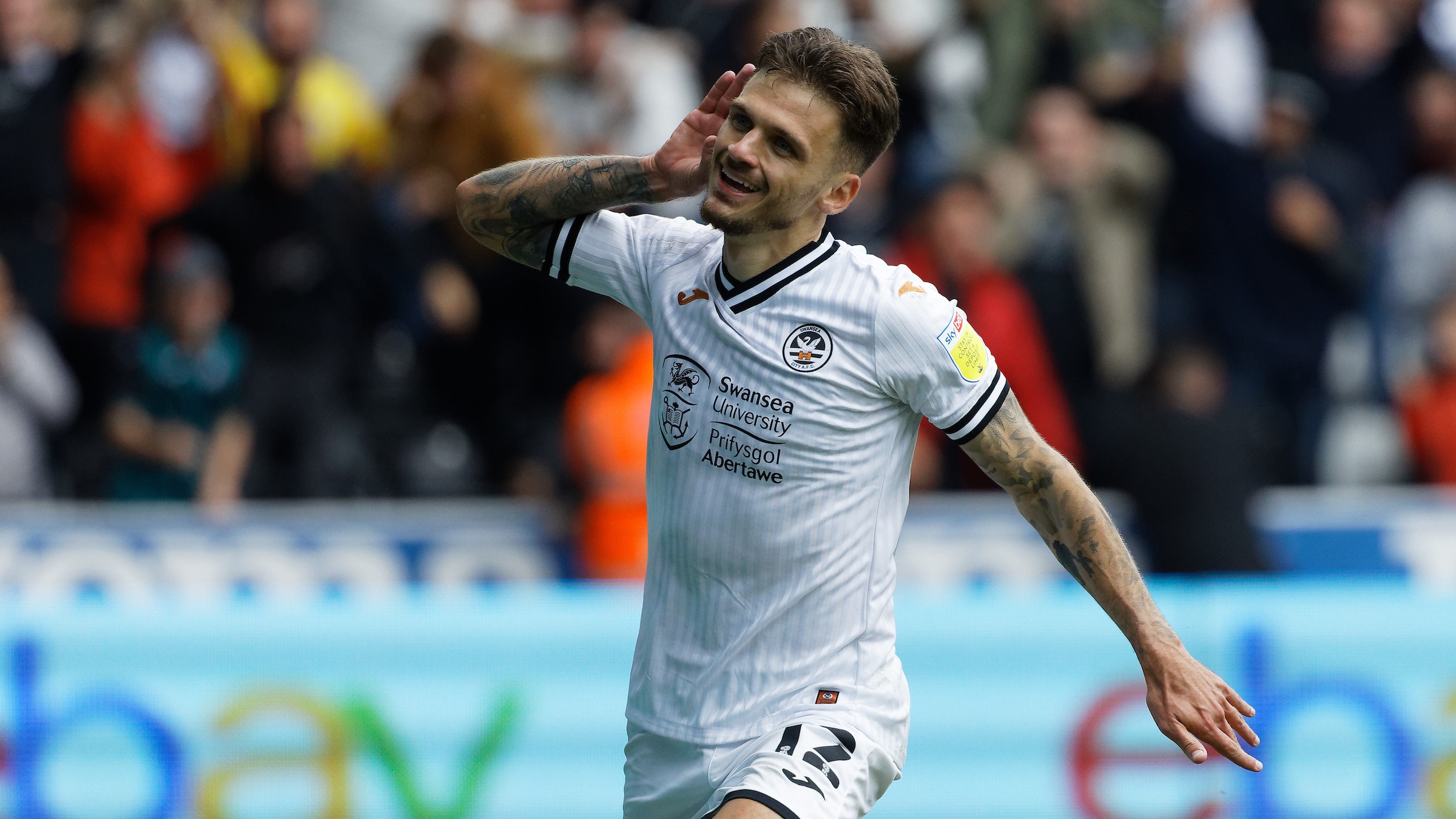 "He got a chant as he came into the dressing room from his team mates and staff," said the Swans boss.
"Pato's understanding is growing, he's playing in a different role to what he has played for most of his career I think and he's being asked to do different things and he's totally gone with it.
"When you've been playing in the Championship for as long as he has and you're being asked to completely drop your ego and run really hard and wait until you get the ball it can be difficult, but he's been incredible with how he's taken it on.
"He's appreciated by us, not just on the pitch but what he brings off the pitch as well for his team mates and I think he's really improving and that is the point of playing this way, trying to improve everyone whether they're 33-years-old or 21 and we're trying to do that.
"You look at Kyle Naughton and Ryan Bennett and the way those guys have taken on what they've been doing – it's very different to what they did last year and that's not a criticism, they were really successful last year, but it's completely different and the way they've taken it on is great and I'm proud of them for it."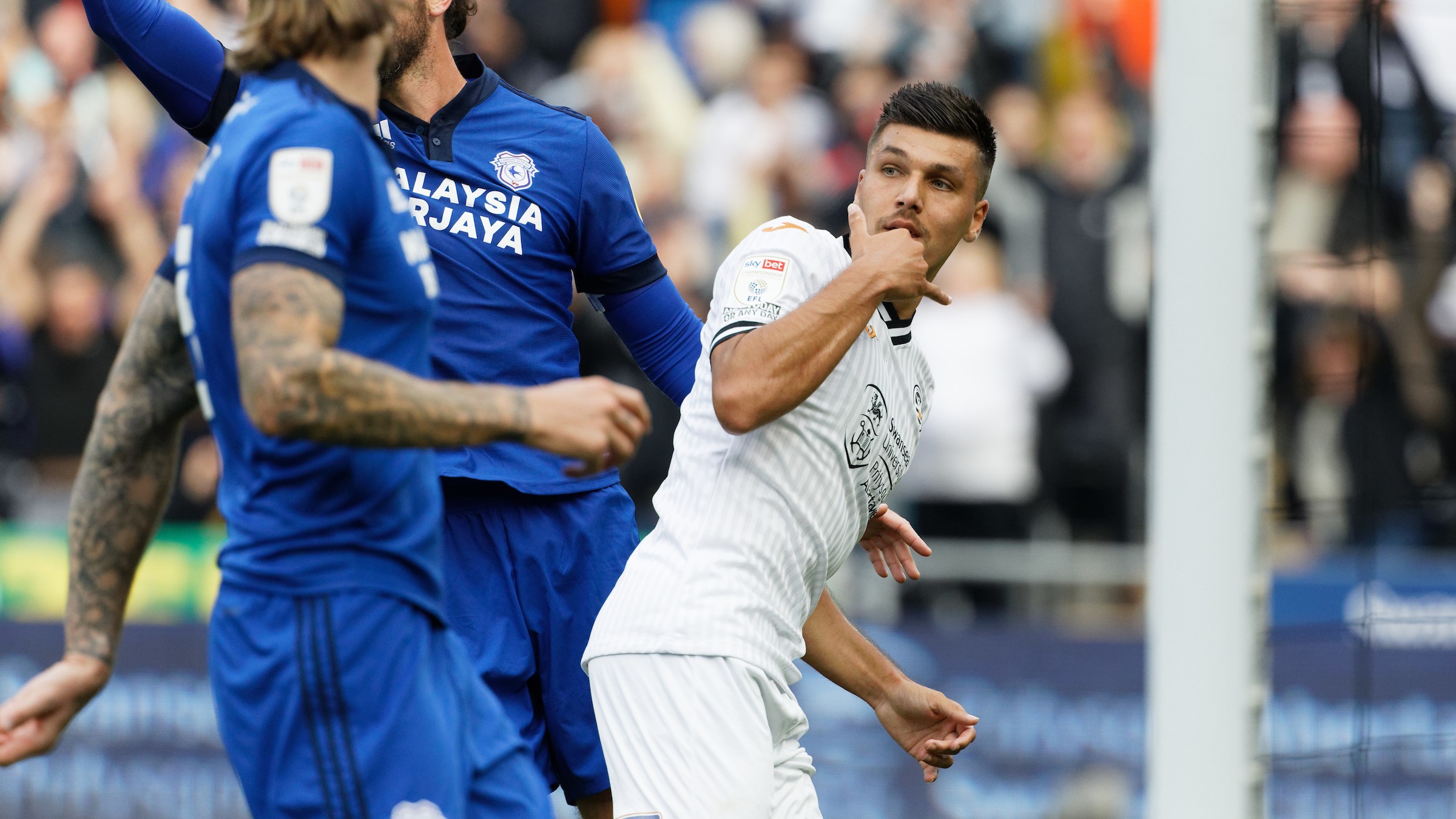 While Paterson's opening goal was sublime, his assist for Piroe's goal was equally as good. He timed his diagonal pass perfectly over the top of Aden Flint and onto the chest of Piroe, who controlled possession before dinking his shot over onrushing keeper Alex Smithies.
That proved a seventh goal of the season for the striker following his summer switch from PSV Eindhoven.
His link up play with Paterson proved a big factor once again for the second goal – almost a repeat of Prioe's goal in the recent win over Huddersfield.
And Martin was full of praise for his attacking duo.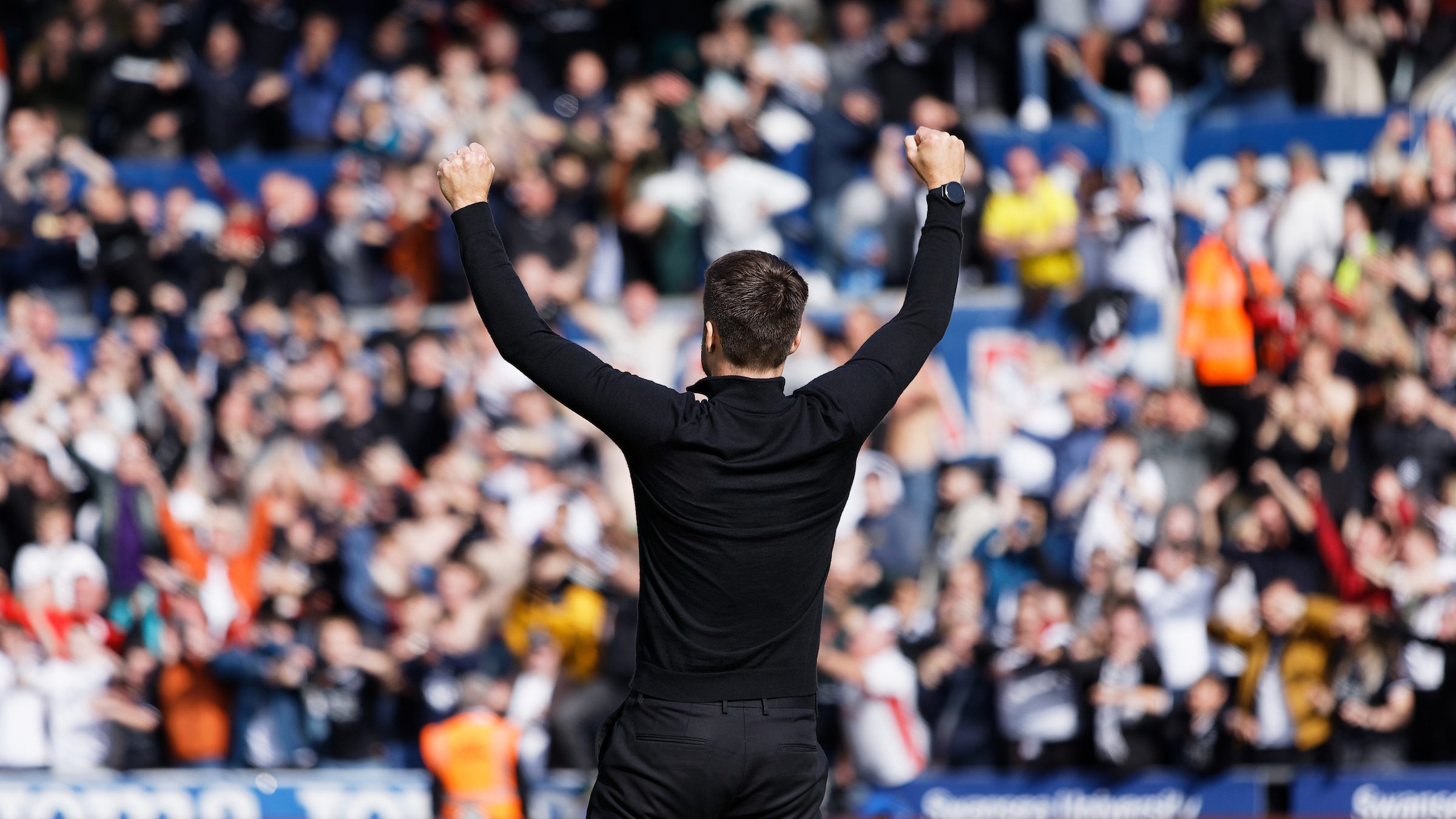 "Joel was back to his best today - he was tired after the last block of games. He hit the Championship wall, as I call it, which can happen with young players and especially to guys who have come in from abroad and aren't used to that intensity.
"The games have been relentless, but he was fantastic today
"They have a brilliant understanding of what each other wants - Pato and him. You've seen it repeatedly this season, it's not a coincidence or a fluke, they're two good players who understand and are connected with each other and it's trying to build that connection between everyone on the pitch.  I think you also saw brilliant actions today from Flynn (Downes), (Matt) Grimes and Kyle (Naughton). It's about building relationships and that comes with time."