Russell Martin | There's no way you can view this as just another game, it means so much to everyone
31st March 2023
First team
Russell Martin insists he will never view the South Wales derby as just another game, and is hoping to give Swansea City supporters a performance and result to be proud of at Cardiff City on Saturday.
The Swans take on their fierce rivals looking to record four wins in a row for the first time in the fixture, having already completed a first league double last season.
They face a Bluebirds side who have shown an upturn in form under Sabri Lamouchi, particularly with results on home turf.
Head coach Martin says there is no danger of the Swans underestimating the task at hand in their rivals' backyard, because the game's importance is ingrained into all connected with the club.
"Whatever division you are in, whatever league position you are in, whatever you are fighting for, this game will always mean a huge amount to everyone," said Martin.
"Ultimately it's three points on the board at the end of it, but it's how you make people feel after that result and performance.
"There's no point pretending it's just another game when it's not.
"I could come out here and give you a load of platitudes about being just another game, but it's not, we all know that.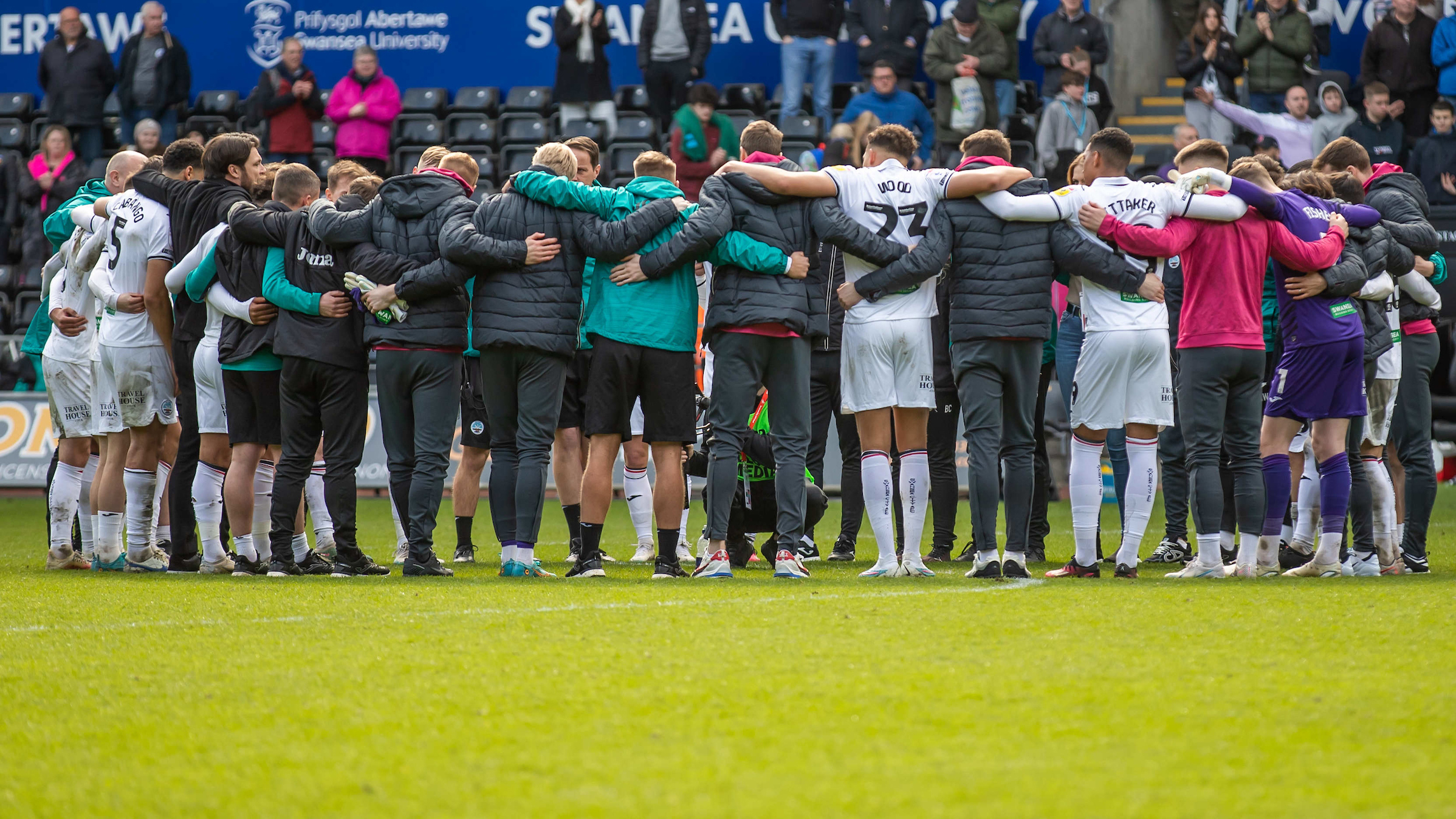 "We have felt it three times now. Fortunately, we have been on the right side of the result those three times, which has been an amazing feeling.
"We were surprised by the intensity of it the first time we experienced it, and then knew what to expect the second and third time.
"The intensity and the depth of feeling around the game has never been dampened, and I don't expect it to this time.
"I don't think there's a derby game that's easy ever, unless you were Celtic playing against Rangers with me in the team!
"They are never easy, and this one certainly won't be easy against a team that will be desperate to beat us.
"It's one we can be really excited about with the last couple of performances.
"If we are able to stay that brave, stay that aggressive and run as hard for each other as we have done, then we are really positive about it and I hope we can give our supporters another day to remember."