Russell Martin | We are building something and want to be here for a long time
28th October 2022
First team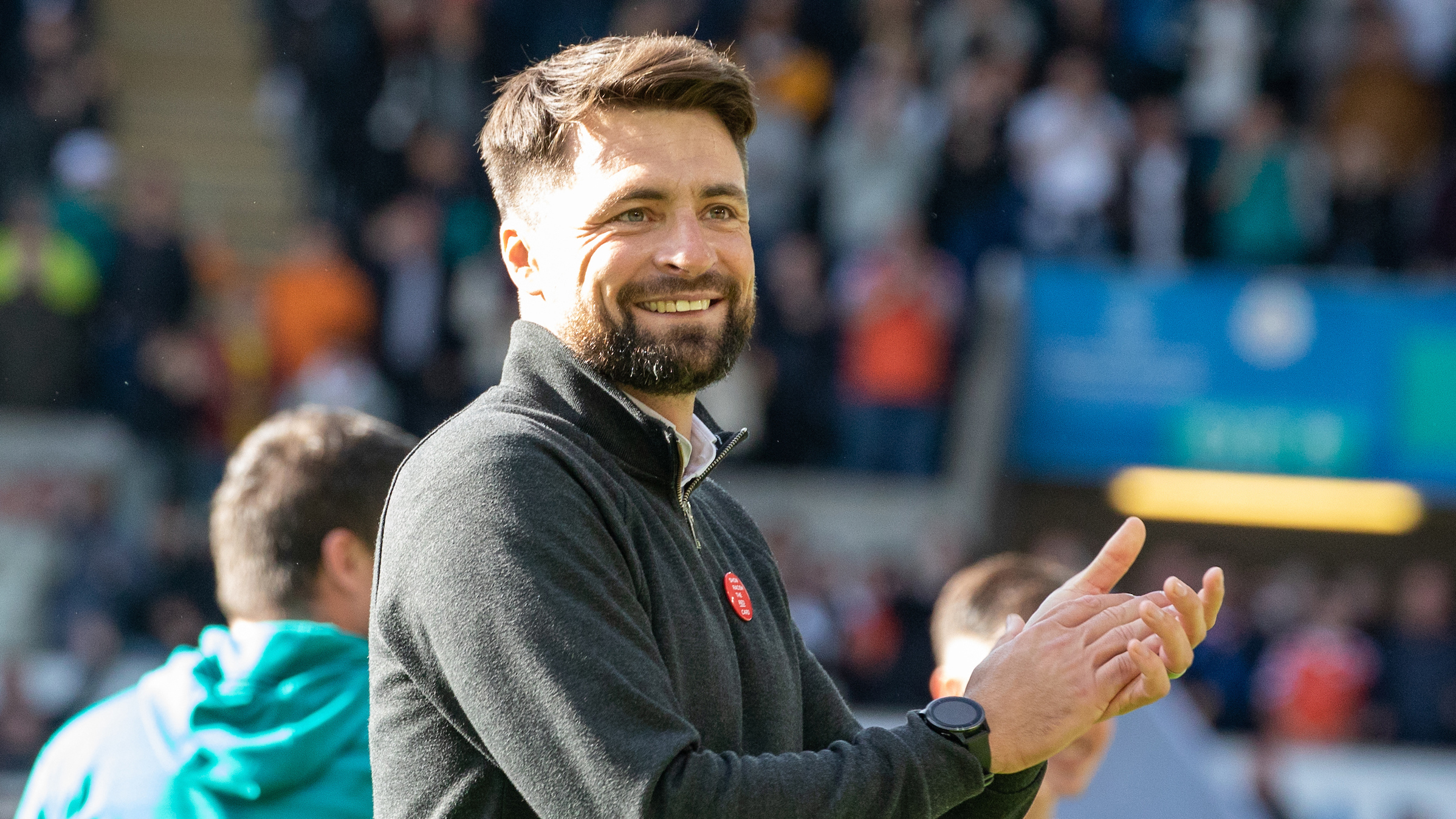 Head coach Russell Martin hopes he and his coaching staff are building something special at Swansea City, and wants to be part of that process in the long term.
The Swans prepare to take on Bristol City on Saturday (12pm) having won seven of their last nine Championship fixtures, taking 22 points from the last 30 available.
It has seen them rise to fourth in the table ahead of the weekend's fixtures as they enjoy their best run of form under Martin.
The 36-year-old has been in charge of the Swans for 15 months after joining from MK Dons on the eve of the start of the 2021-22 season.
Martin is clear that his side are still a work in progress, and will continue to be so as they continue to improve and hone their distinctive style of play.
He has been linked with other jobs in recent months, including former club Norwich, but the Swans boss is clear on where he wants his future to lie.
"We're in a job that we absolutely love with people we absolutely love doing it with. That's the most important thing really," he said.
"Our families are really happy. All the time it's like that, we're happy and enjoying it here, then all of that stuff [speculation] is just noise.
"I'm sure it piques people's interest (links with Norwich) because it's a club I was at for a long time and Gilly [assistant head coach Matt Gill] is from there, but it's exactly the same as when I was asked a few weeks ago about whatever job it was.
"We're really happy here and I hope we're here for a long time, and I mean that.
"The club have spoken about potentially extending our stay and all that stuff, so we'll see how that goes. We're more than open to that. We would like that.
"That's up to the club to decide whether we're doing a good enough job for that. It's been 15 months of really hard work.
"I hope everyone can see we're on the right path, hopefully early on in the journey together, but how well we do on the pitch will impact how long we're here."