Russell Martin | We are in transition, but we will be competitive in this league
18th August 2021
First team
Russell Martin has no doubt Swansea City will be a competitive Championship proposition this season, but admits the club is in an inevitable period of transition so early in his tenure.
Head coach Martin, 35, was appointed less than a week before the 2021-22 Championship campaign started, while the Swans squad was also hit by Covid cases for a handful of players during pre-season, plus the cancellation of fixtures at Bristol Rovers and Swindon Town.
Add in the sheer number of games at this early stage of the season – Friday's trip to Bristol City is Swansea's fifth game in13 days – has meant time spent on the training field has been at a premium.
Martin acknowledges mistakes will be made as everyone adjusts, but he has every confidence Swansea will prove to be a force to be reckoned with in the division.
"We are definitely a work in progress and this is going to be a season of transition, there's no doubt about that.
"I think we have to prepare people for that, in terms of expectation, but it doesn't mean it is going to be a season of pain.
"We are going to be competitive, I have no doubt about that.
"We have played two of the teams who are going to be right at the top when you look at the players they have, the experience they have and the age of our group against Stoke.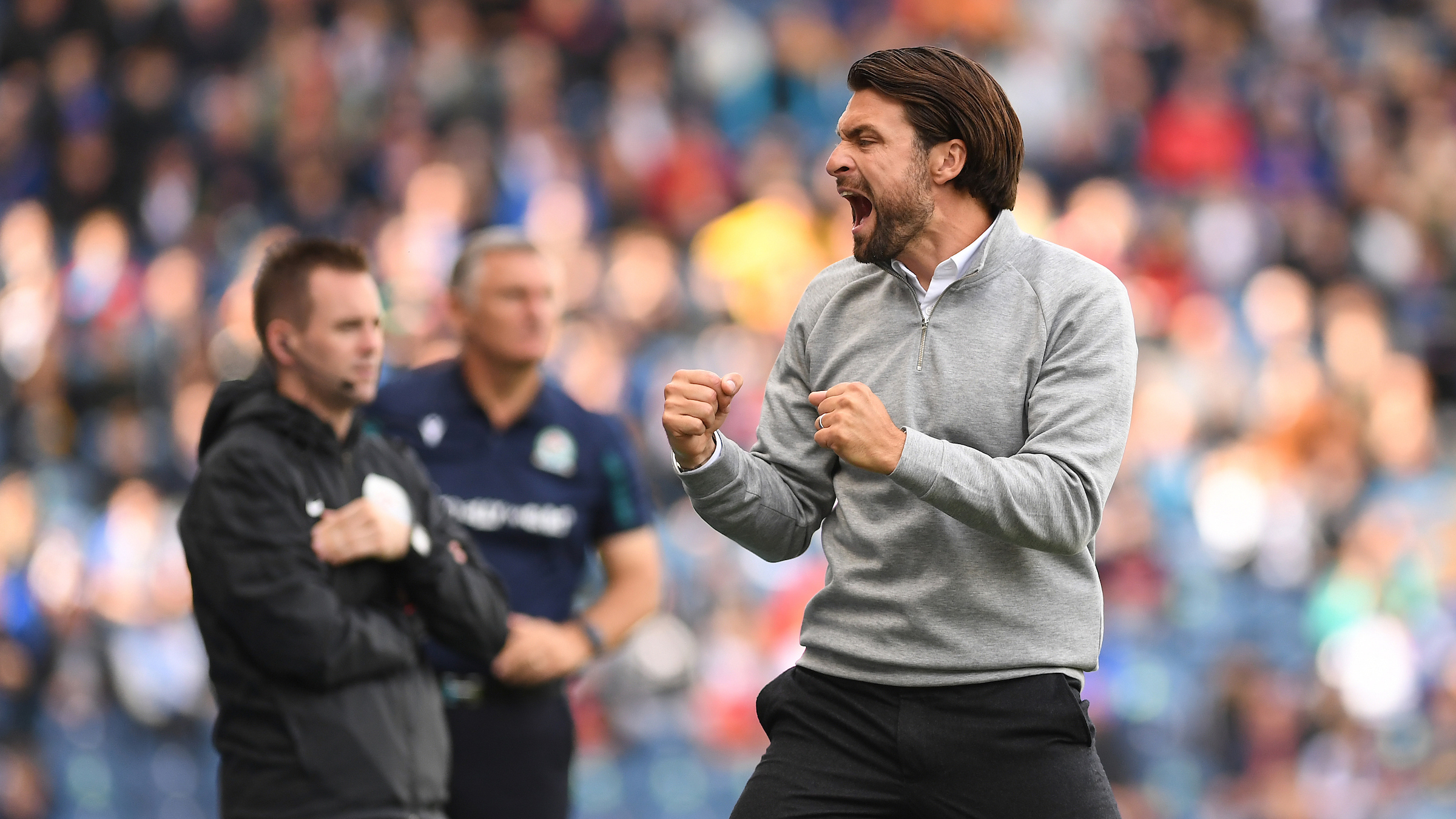 "We are in a transition at the moment, if we had a full pre-season I would not be coming out here and saying they are not conditioned to play our way.
"But we came in two weeks ago, five days before the first game, and I think if we had a bit more time things would look very different.
"But we have seen more than enough to be happy about and feel positive about.
"We are trying to do something different, which is why we were brought to the football club. I mean different, not better, there is more than one way to play football and there is no right or wrong way to play football.
"But we really believe in a certain way of doing it and we have to transmit that belief and conviction to the players and the supporters.
"We have to accept with the guys we have missing and the guys we have injured, there will be mistakes and there might be a bit of pain.
"But I love the guys for what they are giving us."