Russell Martin | We continue to work hard to bring players in
12th January 2023
First team
Head coach Russell Martin insists Swansea City continue to work hard to strengthen the squad during the transfer window, but has acknowledged the challenges of player trading in January.
The Swans boss had spoken of his hope to strengthen his squad with options in the final third, and that some deals would be able to be done early in the month.
However, in a month that is notoriously difficult, the Swans are yet to make any additions.
But Martin stressed the efforts of head of football operations Josh Marsh and the club's recruitment team, and is hopeful their hard work will pay off over the course of the month in full.
"I don't think there is anything imminent in terms of incomings," said Martin, who also confirmed the club had received bids for Michael Obafemi and Morgan Whittaker which were short of Swansea's valuation.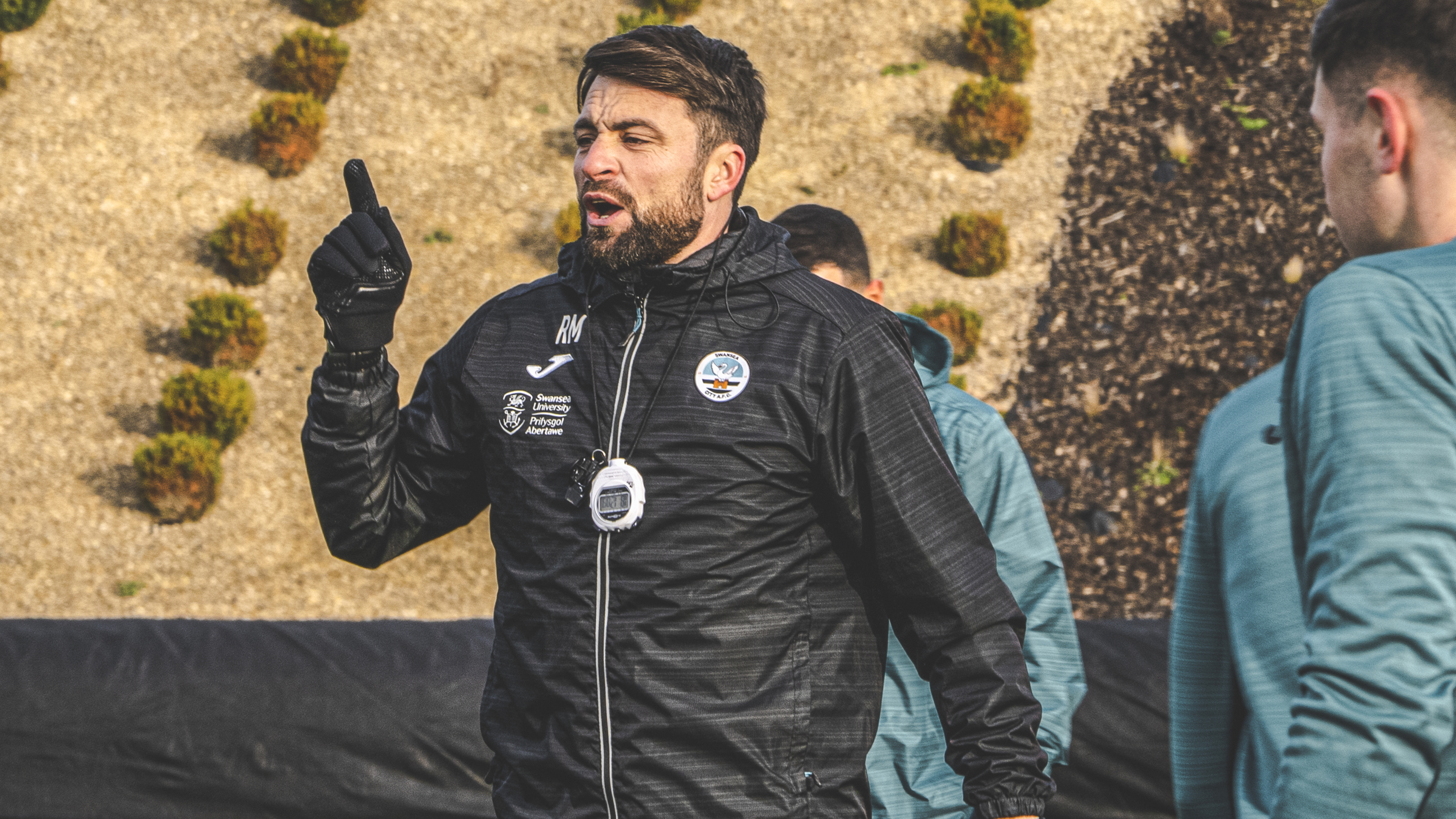 "I am sure the next question I will get asked on that is whether I am frustrated, but I think every manager is going to experience frustration in January.
"It's not a window I enjoy, but there is an awful lot of hard work going on behind the scenes.
"I spoke to Josh Marsh yesterday, we had a really good conversation about where we are with things, and we have that frustration at the moment because you want to do as much work as early as you can.
"That would be beneficial, but it is not always easy. We continue to work hard to make sure we bring the right people in, that's the most important bit.
"We will continue to work on it and give it our best efforts, and hopefully it will pay off."