Russell Martin | We kept fighting, but set-pieces cost us
17th August 2021
First team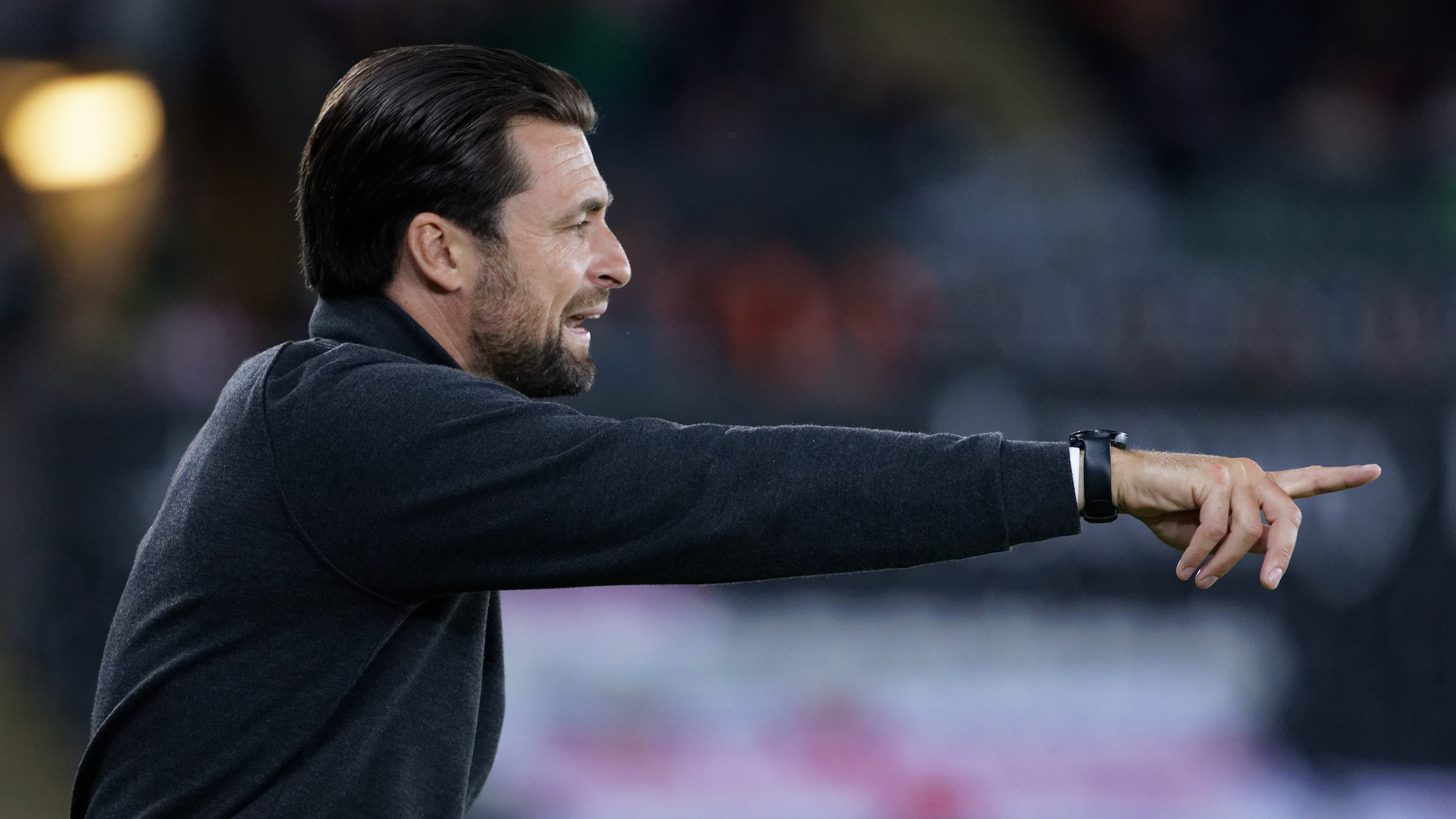 Russell Martin felt Swansea City had paid the price for failing to deal with two set-pieces in their defeat to Stoke City.
The Swans fell to a 3-1 loss at the Swansea.com Stadium, with Nick Powell and Leo Ostigard's efforts coming from a free-kick and a corner.
Sam Clucas was also on the scoresheet for the visitors, before the Swans hit back through a fine Joel Piroe header from a Jake Bidwell cross.
That sparked a strong finish from the hosts, but they could not add to their tally.
And while head coach Martin was pleased with how his side battled to try and find a way back into the game, he highlighted those set-piece lapses as vital moments in a game where Swansea had the lion's share of the ball.
"It's a difficult result to take," he said.
"The most disappointing thing for us as a group is we conceded from two set-pieces.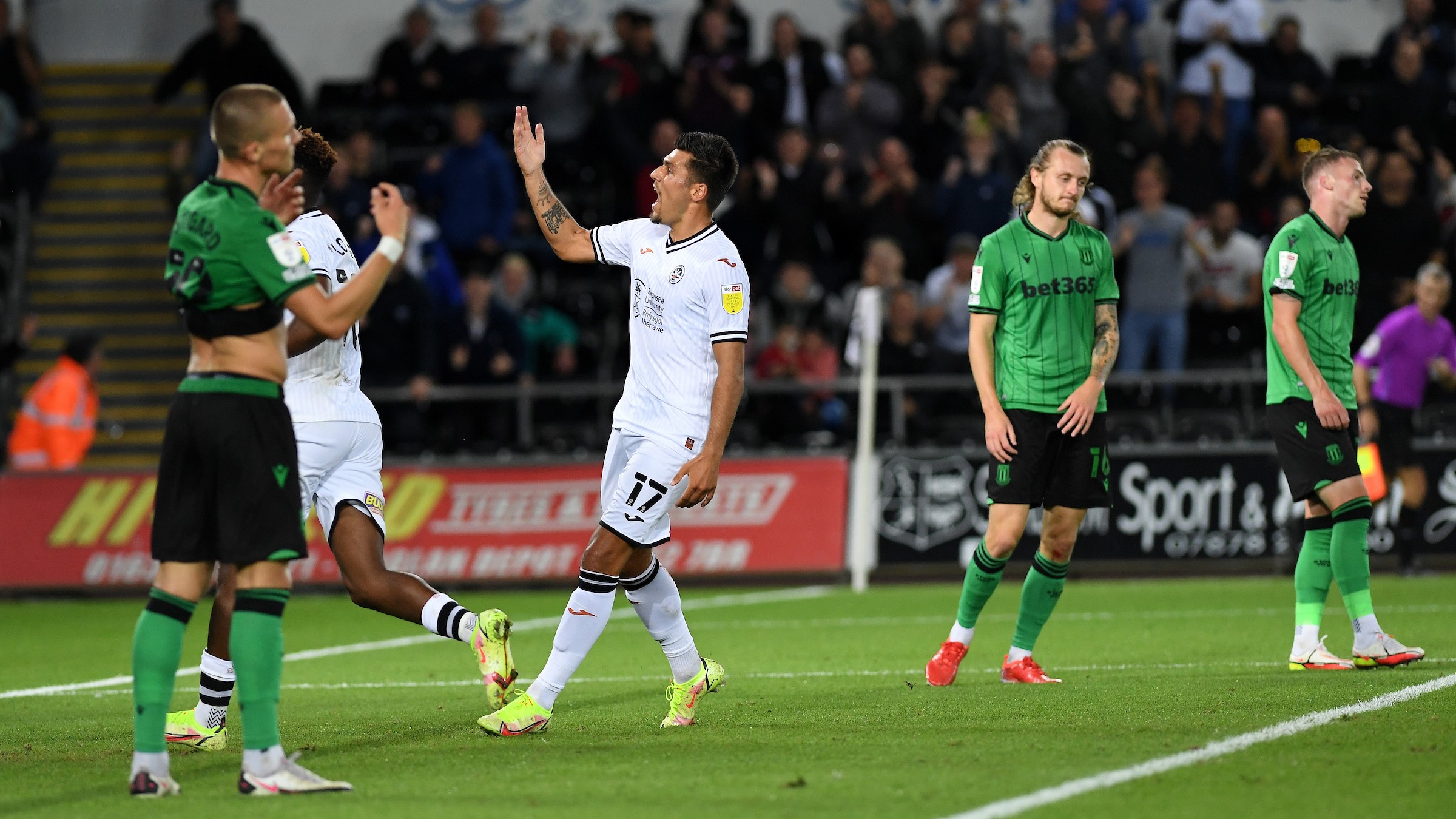 "You can say what you want about the scoreline, and there is also a mistake in there, but I can accept that and it will happen less and less as we get more conditioned.
"Brandon Cooper has been outstanding given he had no pre-season, he has been back for two weeks and we put him in a position of such responsibility and he has been incredible.
"But the set-pieces hurt. There is not much between the two teams, anyone who tells you any different I would disagree with.
"It was a really competitive game, we had a lot of control for a while.
"We did not start well, the guys are tired and we knew this and our fear before the game was that we are not quite conditioned well enough to play the way we want to play.
"But that will come, we will get there and I am comfortable with that, and the lads kept going.
"Stoke had a good spell at 3-0, and then we clawed our way back in with a nice goal and I loved that mentality from the guys.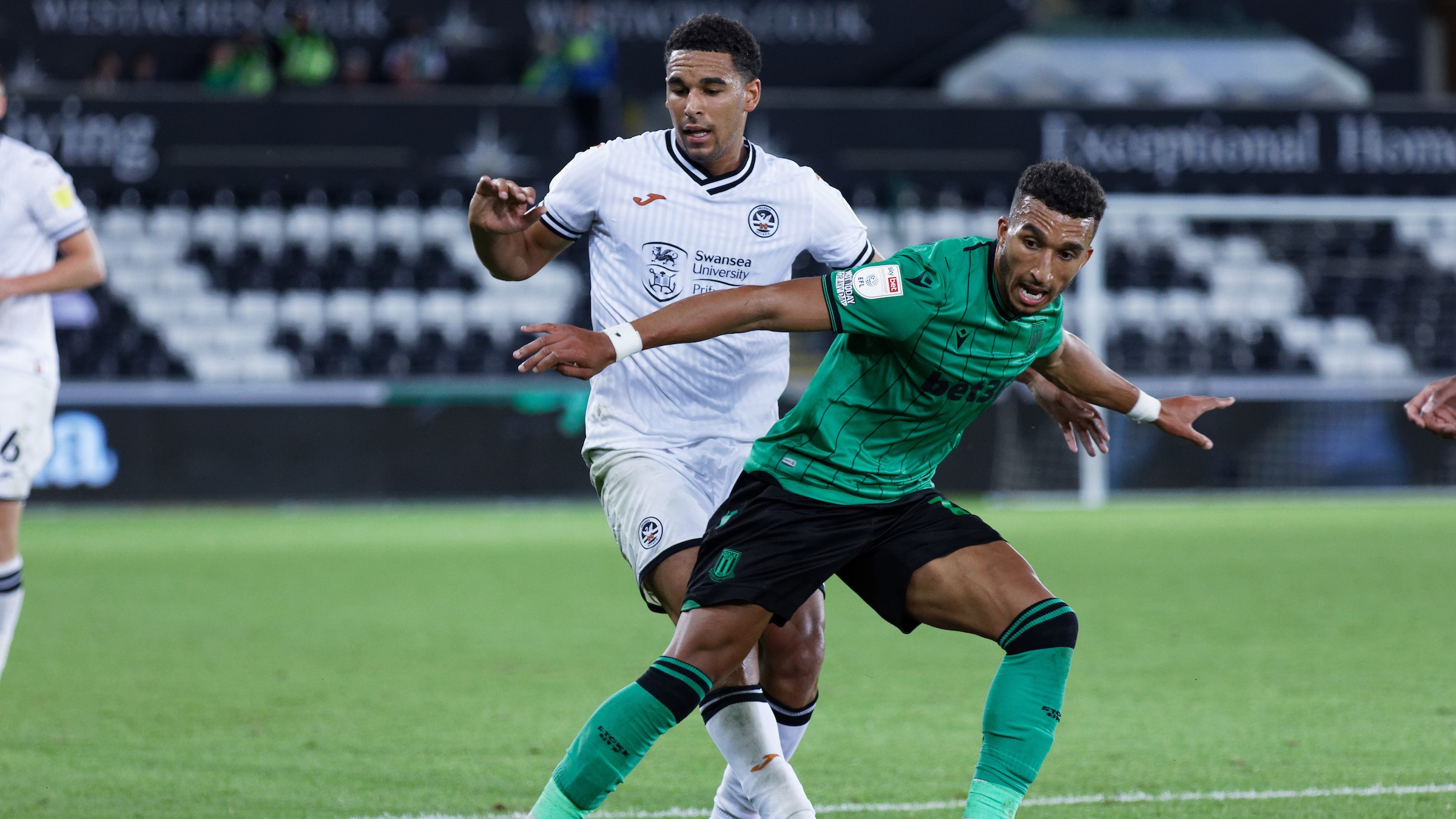 "It would have been really easy to sit back and just get destroyed for 20 minutes, but they did not let that happen.
"Overall, I am hurt and I am disappointed we lost, and in the manner of the goals we conceded.
"But, let's put it in perspective, we have played two of the sides expected to be up there, and we had 12 guys who are 22 or under in our 18.
"We have been in the building two weeks, it's a long old season and the fitter and stronger we get, we will be fine."