Russell Martin | We love Kyle, it's great that he is set to stay
14th April 2022
First team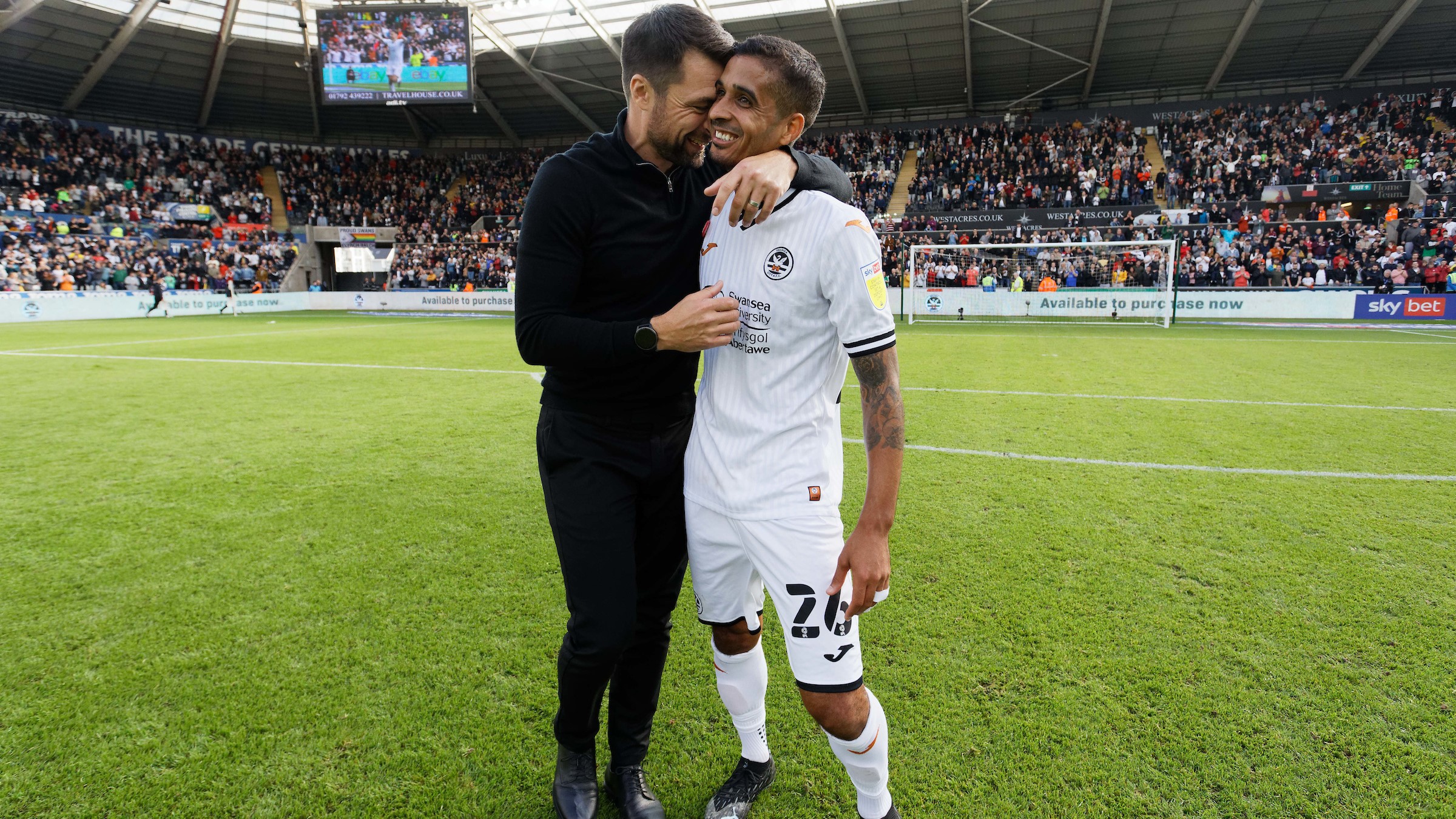 Russell Martin believes Swansea City have nailed down a key part of their plans for the immediate future by agreeing terms on a new deal for Kyle Naughton.
The 33-year-old defender has enjoyed an outstanding campaign, and is set to put pen to paper on a deal through to the end of June 2023.
It is a contract that would see him bring up eight years of service in Swansea colours, while he recently made his 250th appearance.
His influence in head coach Martin's intense, possession-based brand of football has been clear to see, and the Swans boss could not be happier at the prospect of continuing to work with his former Norwich team-mate.
"It's huge news. Hopefully he'll get it signed after this weekend," said Martin.
"I'm so pleased. A lot of people questioned the position he was playing in the team early on, but we knew how important he would be.
"I played with him, so I knew how good a footballer he is. He was a young man when I played with him at Norwich.
"He came on loan, and he's so mature, intelligent, relaxed but focused. His mentality is brilliant.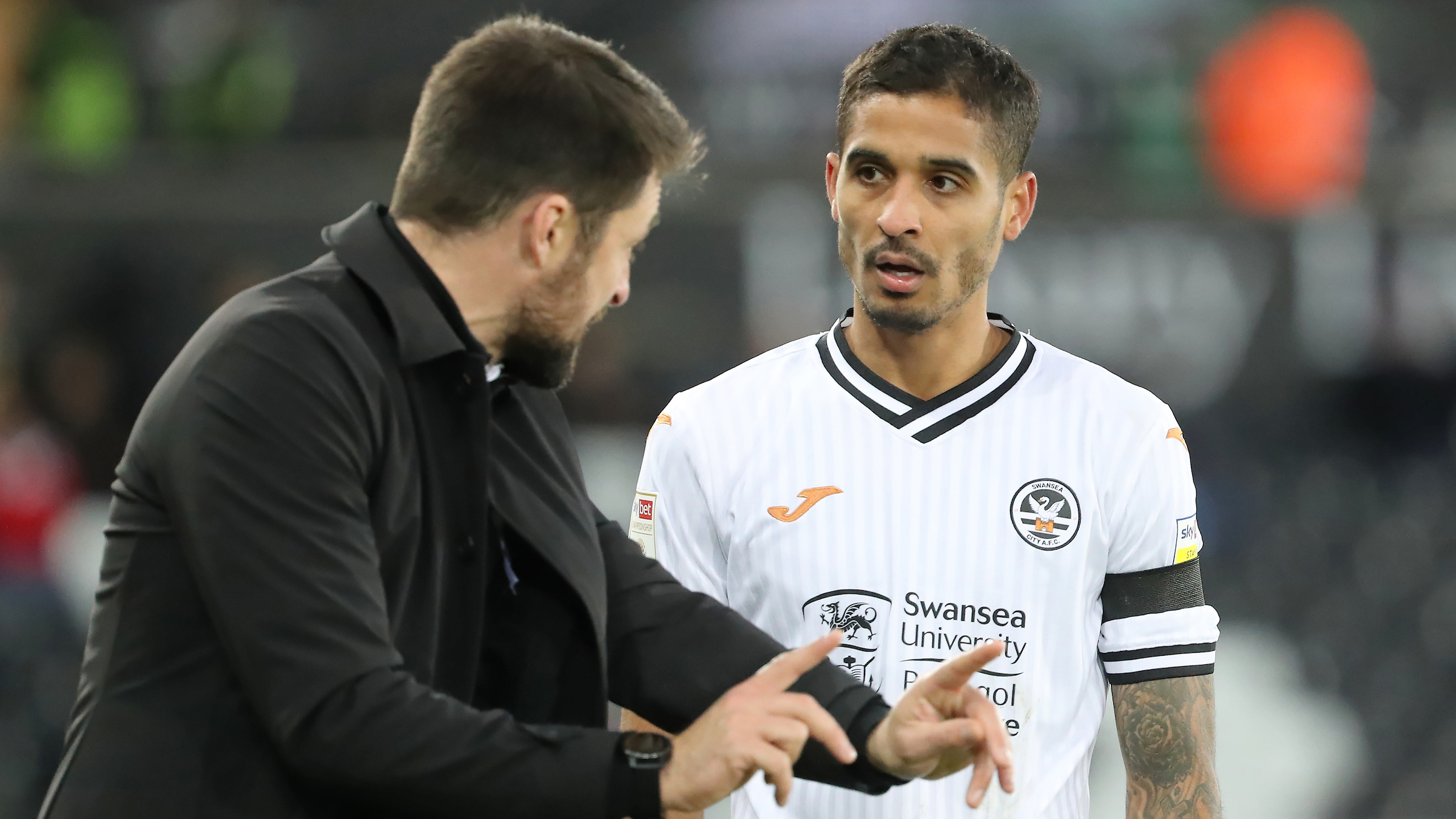 "He is well respected by the other players – they appreciate how good he is. They'll [team mates] speak about him in glowing terms.
"Sometimes the more senior player, the more scar tissue they have from their career.
"The way we play can be really difficult. You have to be open to being a little bit vulnerable, to make some mistakes, sometimes in front of many thousands of people, which is not easy.
"To overcome that and battle against that and ride through it, he's been incredible.
"When people see him at 33 taking on new ideas, it's so easy to transmit it to the other players.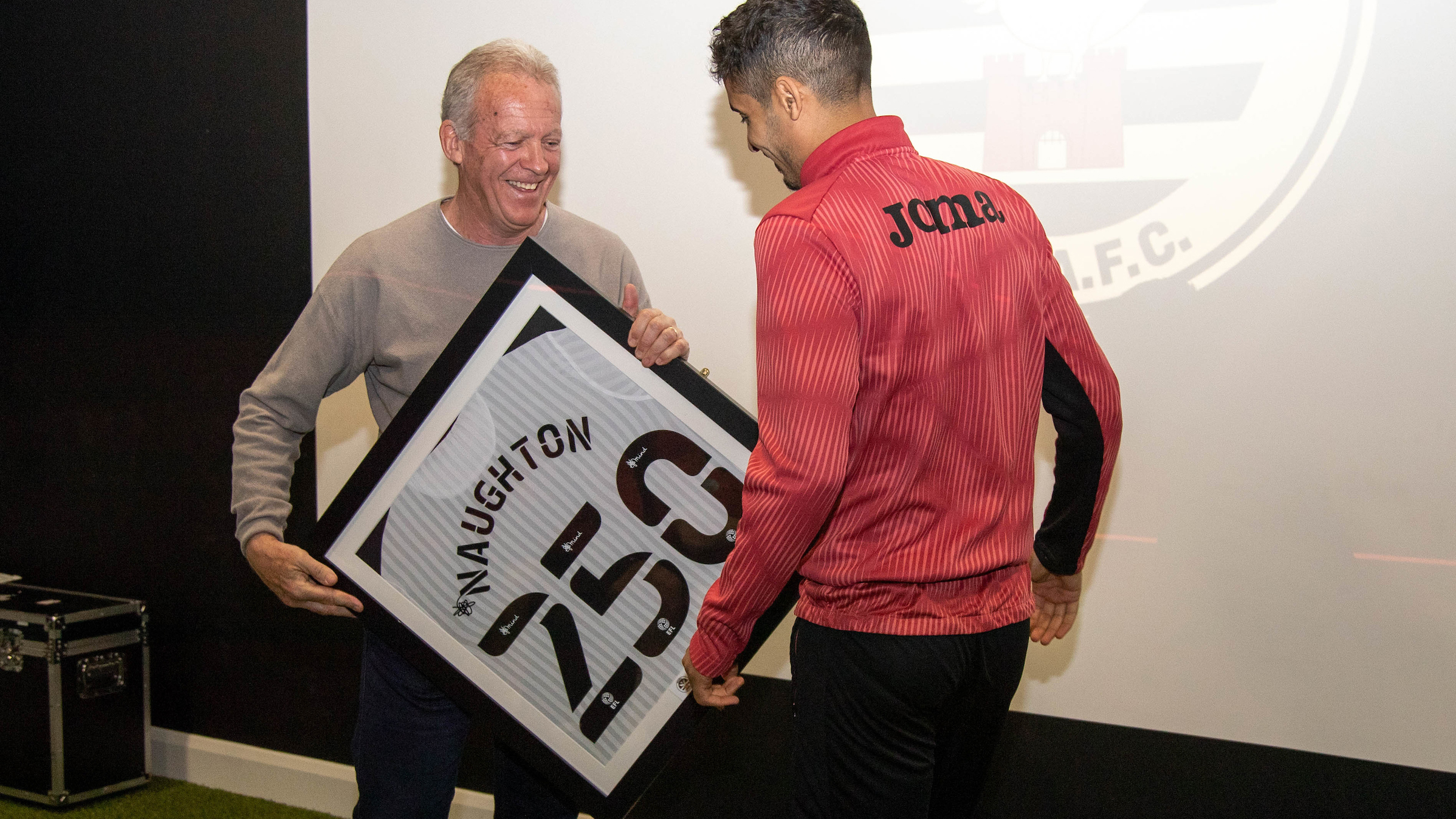 "I speak about him and [Matt] Grimes in particular because they are experienced, they're battle hardened, they've played in the Championship for a long time. For them to take it on, it makes our job so much easier with the rest of the players. 
"I love Kyle, we love working with him, we all do. He has no ego, he is unassuming and just a brilliant person. The fact he wants to stay and the club have recognised how important he is, it's really positive for us.
"We are so pleased he will be a big part of what we are doing next year. His age is of no concern to us at all."