Russell Martin | We must use our frustrations as fuel
17th September 2022
First team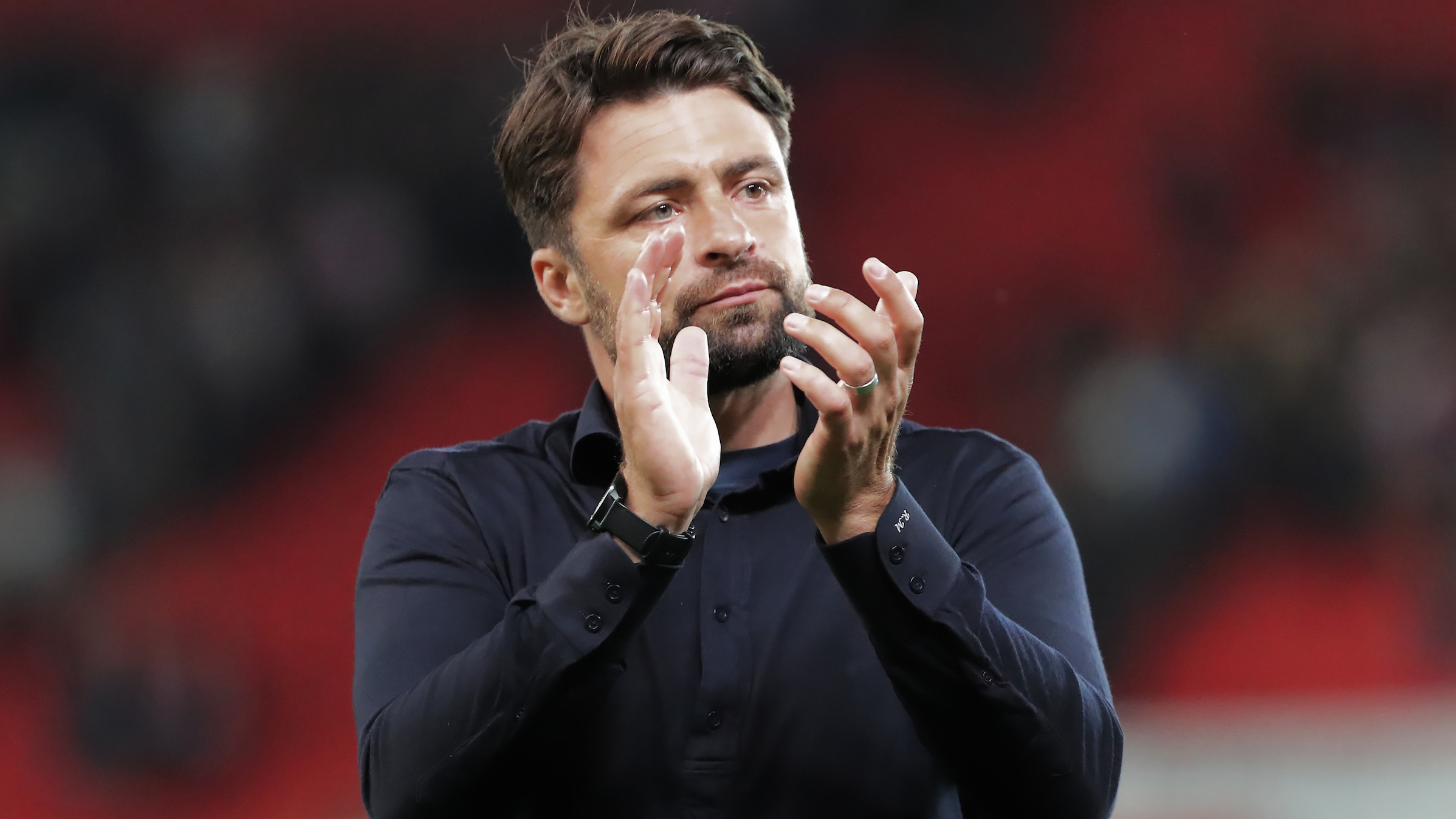 Russell Martin wants Swansea City to use their recent frustrations as fuel for a performance of energy and intent when they host Hull City this afternoon.
The Swans were undone with virtually the last kick of the game as they fell to a 1-0 defeat to league leaders Sheffield United on Tuesday.
It was not the first time Swansea have lost points through late goals this season, but the head coach says the squad have responded well since midweek, and he wants his side to use that sense of frustration to drive them forward to a positive result and performance against the Tigers.
"I was extremely frustrated on Tuesday, as of course were the players" said Martin.
"But we need to turn that frustration into energy and bring that into our performance.
"We should have scored more goals than we have this season and we've conceded very few chances. Performances eventually turn into results, and we're talking about performances a lot.
"If we can keep the level of performances we have in the last couple of games – and show more composure than we did in the first half on Tuesday – then we'll start going in the right direction.
"The players think they should be higher up the table, and we as a staff agree. Now we have to show it and do it.
"We've spoken a lot this season about fine margins and small details of the games. At some point, results will reflect the performances, we believe that.
"We want to finish – before the international break – on a high.
"If we get a win, that gives us seven points in four games and it would be improved form and give us a good feeling going in to that break."
This afternoon's visitors suffered their third consecutive defeat on Tuesday evening with a 3-0 loss at home against Stoke City.
It was the third time the Tigers had conceded three goals or more in five games, and the Swans boss says the hosts will have to be wary of a Hull side eager to bounce back themselves.
"They'll want to react from disappointment in midweek, and so do we," he added.
"It's an early kick-off, it's on Sky, it's the last one before the international break.
"I've loved the energy between the fans and the players in the last few games. It's been really, really good.
"The fans can see that the players are giving them absolutely everything. The players tell you all the time how much they enjoy what they're doing and they believe in it.
"They need to put that on the pitch against Hull. If they do that, and we have the same energy from the players and supporters as we have in the last couple of games then this is a really exciting game for us.
"We're confident we can finish this run of games on a high."