Russell Martin | We want to be here for a long time
19th November 2021
First team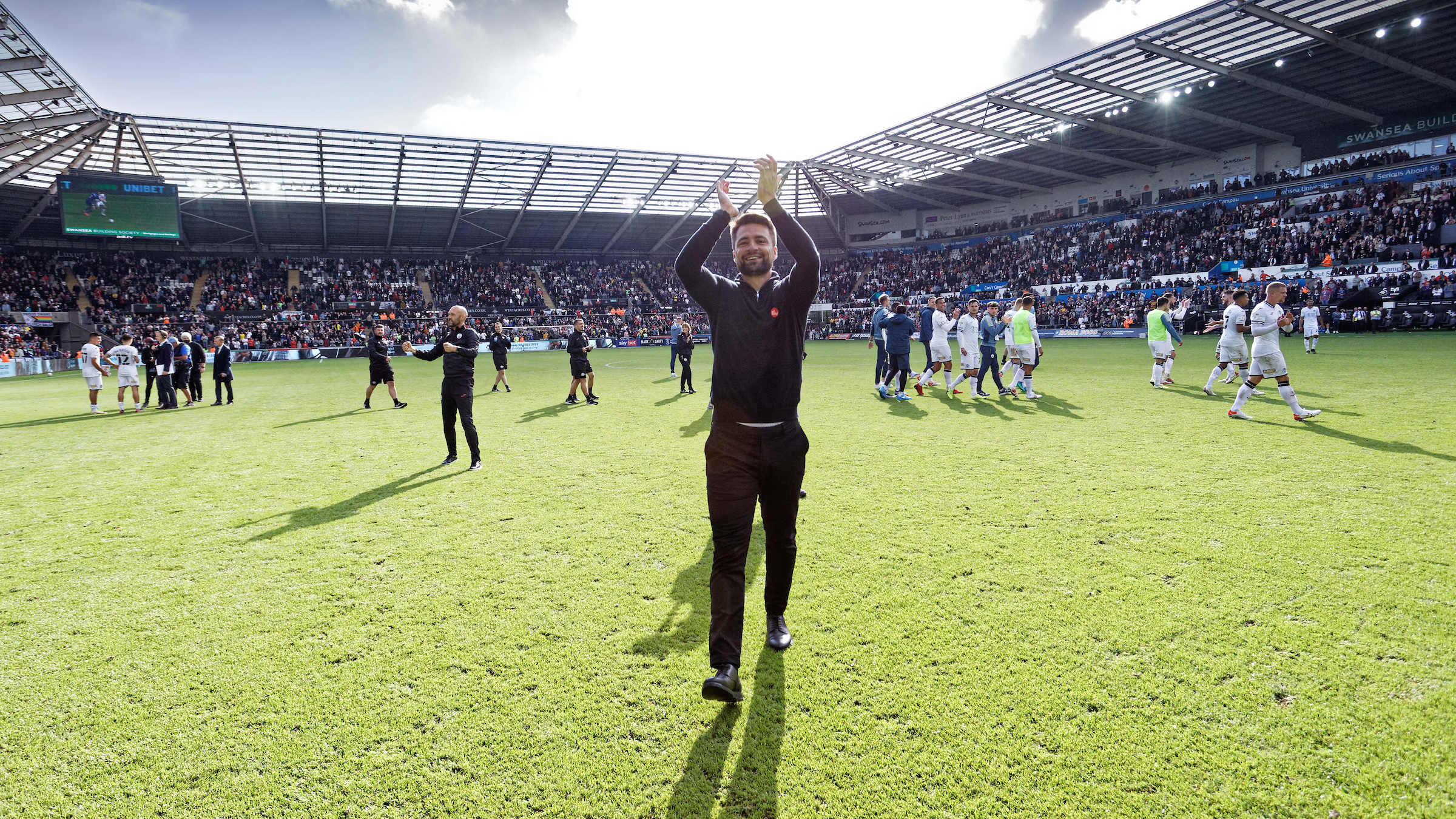 Head coach Russell Martin is excited about the long-term project at Swansea City, and says he is planning on being at the club for a long time.
The 35-year-old is just three months into his tenure at the Swansea.com Stadium, but has spoken warmly of how he, his family and staff have been warmly received by supporters and the local community.
On the field he has overseen the introduction of an adventurous, possession-based style of play that chimes with a number of Swansea sides from the last decade and more.
His work in his short time in SA1 has won him many plaudits, but the former defender already has his ideas on where he wants to take the Swans in the longer term.
"I hope we're here for a long time. We've signed a long-term contract," said Martin.
"You never know what goes on in football, but we talk about wanting to be here all the time because of how good the people have been to us.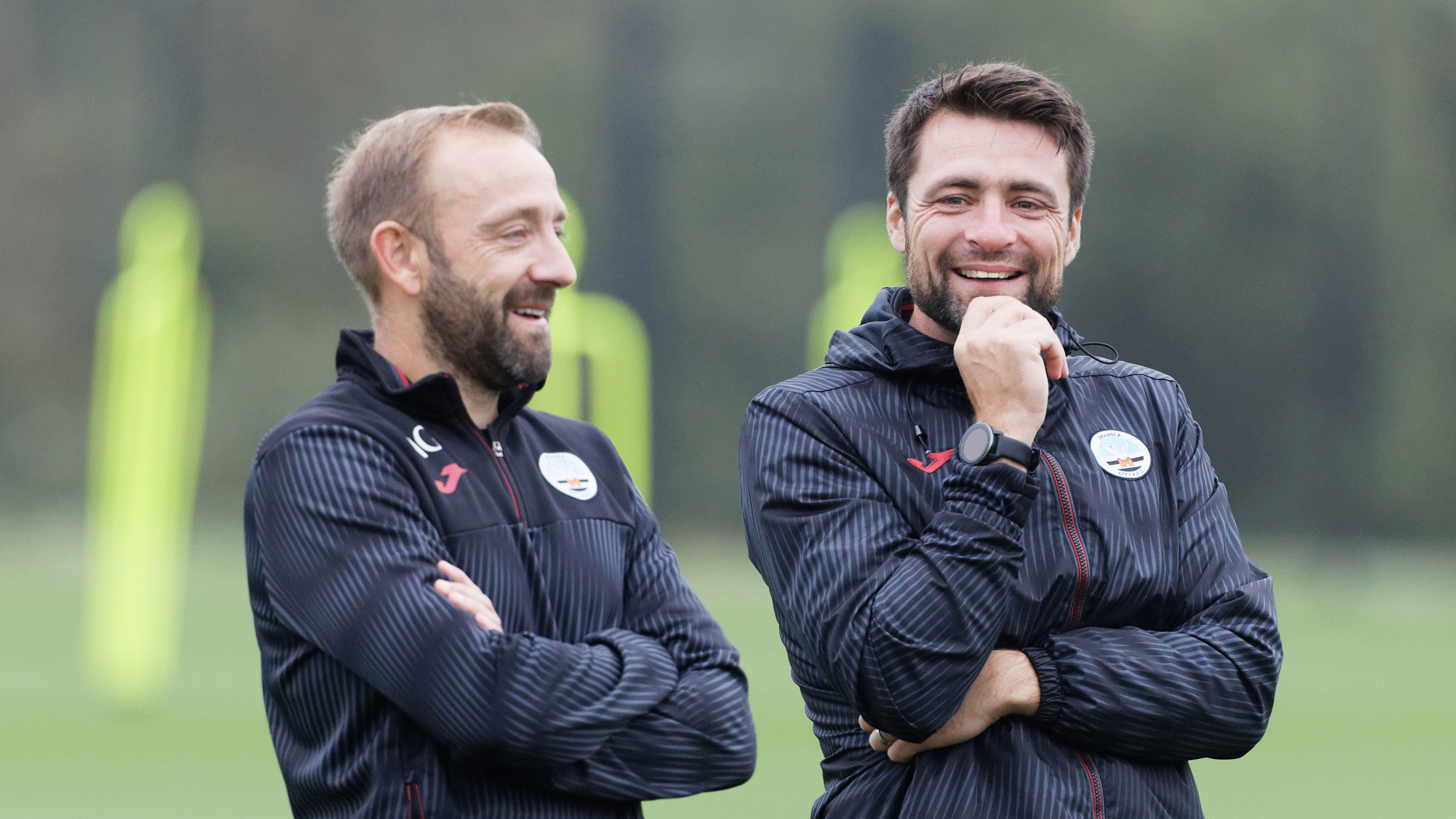 "We feel like we've been here for a long time already. I genuinely hope we can be here for a long time, or until the club decide we're no longer wanted or whatever.
"We are really focused on what we are doing, and we are really enjoying what we are doing.
"We know we need to keep growing, we know we need to keep improving
"We have an objective to achieve something in the time that we're here. The fact that the players have been so willing to do what they've done so quickly and give us such a good base to work from is really exciting for us.
"This is a brilliant football club. If someone had said to me after two years of being a manager I would be here in charge of this football club, I would've bitten your hand off or thought you were mad to suggest it was possible.
"We're here. We're loving it, and we're fully into the project here."