Russell Martin | We went toe to toe with them, but paid for missed opportunities
13th September 2022
First team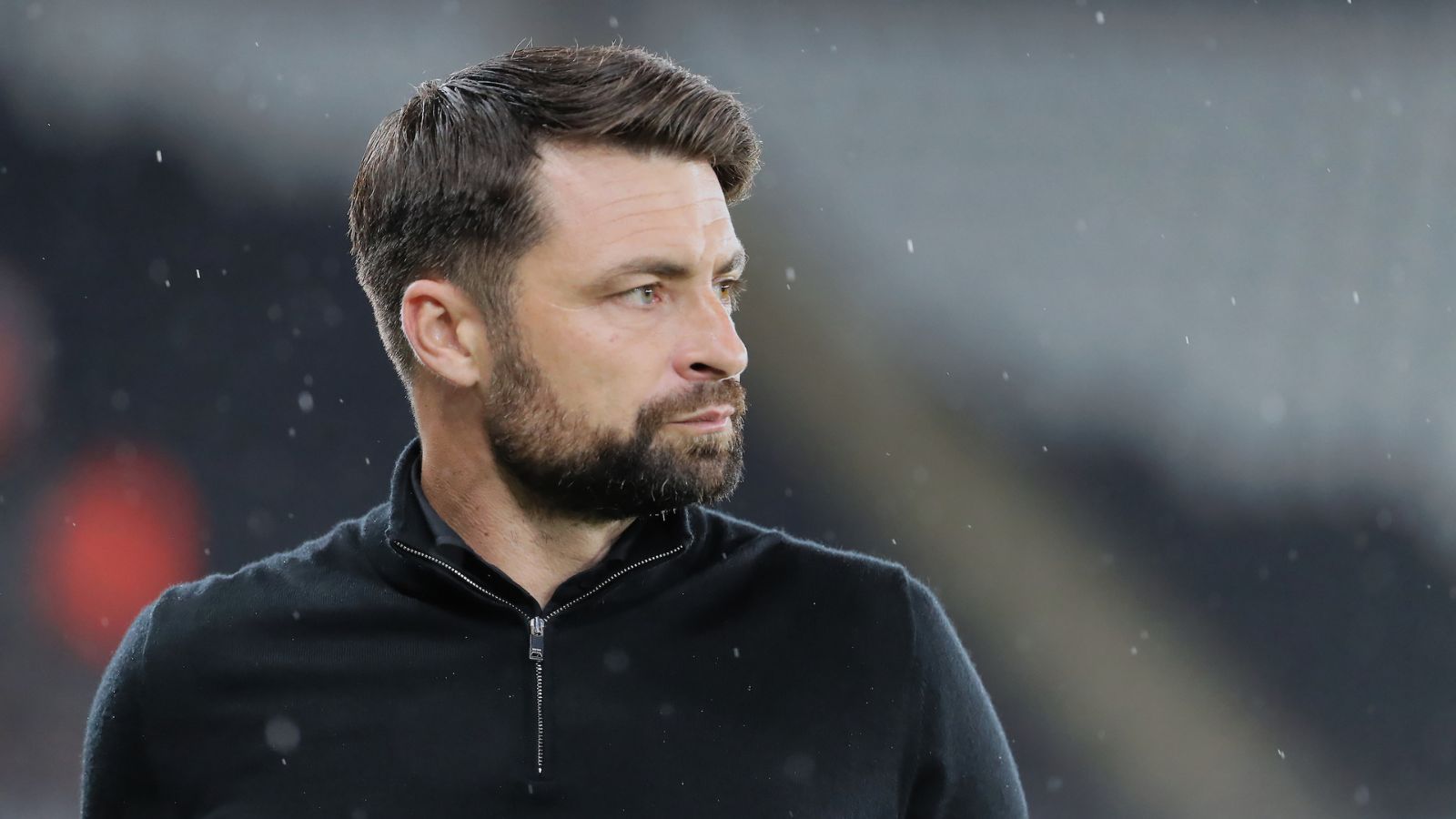 Russell Martin felt his Swansea City side had deserved at least a point from their clash with Sheffield United, as the hosts were left to rue missed opportunities as they suffered more late disappointment.
The Swans had gone toe to toe with the promotion favourites at the Swansea.com Stadium.
Aside from an early save, keeper Steven Benda was a spectator for long spells of the contest and the hosts created a number of clear opportunities.
Joel Piroe went close on a trio of occasions, while Ryan Manning and Ollie Cooper were also so nearly on target.
But they would be denied a point in the final moments as the Swans appealed in vain for a foul as Kyle Naughton and Rhian Brewster tangled in the final minute of stoppage time.
Referee Darren Bond played on and the Blades forward teed up Reda Khadra to finish.
It was such a harsh outcome for the Swans given the manner of their display against opposition littered with players with Premier League experience and extensive knowledge of the Championship.
"We should have got something out of the game, at least a point," said Martin.
"It was a really good game. I did not think we started that well and Sheffield United started really well.
"But I was really pleased with our reaction to how the game started, we looked really dangerous on the counter in particular and we did not make the most of the opportunities we had.
"I thought we were great in the second half, the lads did everything we asked of them at half-time.
"We were much braver in possession, most of the game was played in their half but we have to make the most of the big chances we had in the game, those big opportunities in front of goal.
"We should score tonight, we should have scored more at Stoke, we should score more against QPR.
"We don't and we have paid a heavy price for that, we are 45 seconds away from everyone walking away feeling very positive about the performance against a team who are top of the league and have been free scoring.
"Steven had one save to make early in the first half and apart from that he was not tested at all.
"We went toe to toe with a team at the top of the league. The players were great for so long and it is really difficult to sit here and be positive when it ends in that way."
But the Swans boss had no doubt that referee Bond should have blown for a free-kick in Swansea's favour during the decisive moment of the game.
However, he also accepted his side could have dealt with the threat better regardless of the decision.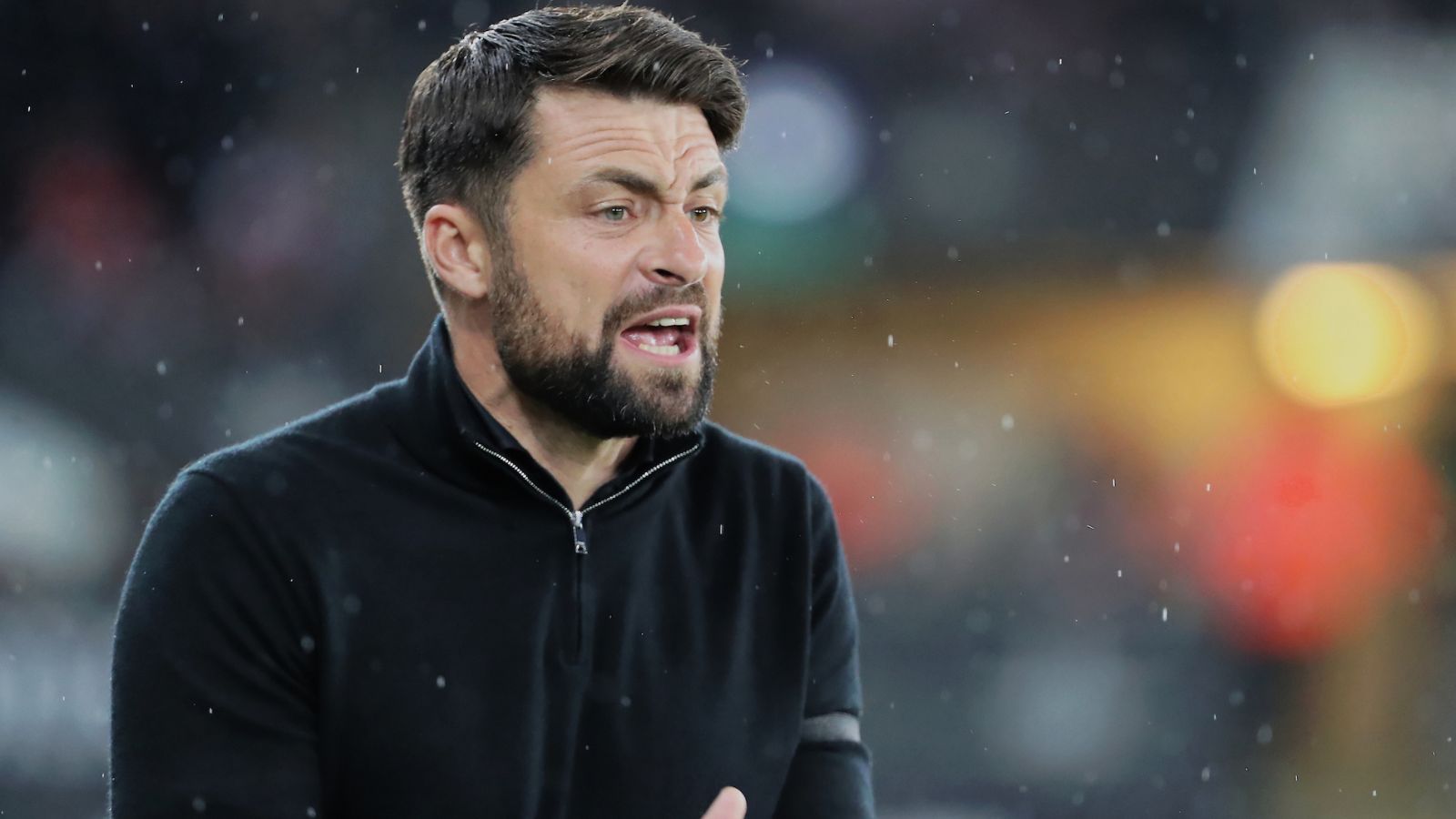 "I trust Kyle. He has had his heels clipped. The lad has not meant to, Kyle has run across him and there is a bit of contact," added Martin.
"But we should make sure it does not get to that point, we are on the attack they clear it and they have one guy around three or four of ours.
"There's a bit of hesitation and then we allow the pass back inside.
"But it is a foul and it's the easiest decision the referee has had to make all night, in the 94th minute.
"We have a guy who is running back towards his own goal, the guy clips his heels. The referee hasn't given it, we do not deal with it, and everyone leaves feeling different about the night than they had done 30 seconds earlier.
"But I have had a chance to look at it again, which the referee does not, and I have the luxury of knowing Kyle as a person and trusting him."