Russell Martin | We will unite as a team and give everything
3rd February 2023
First team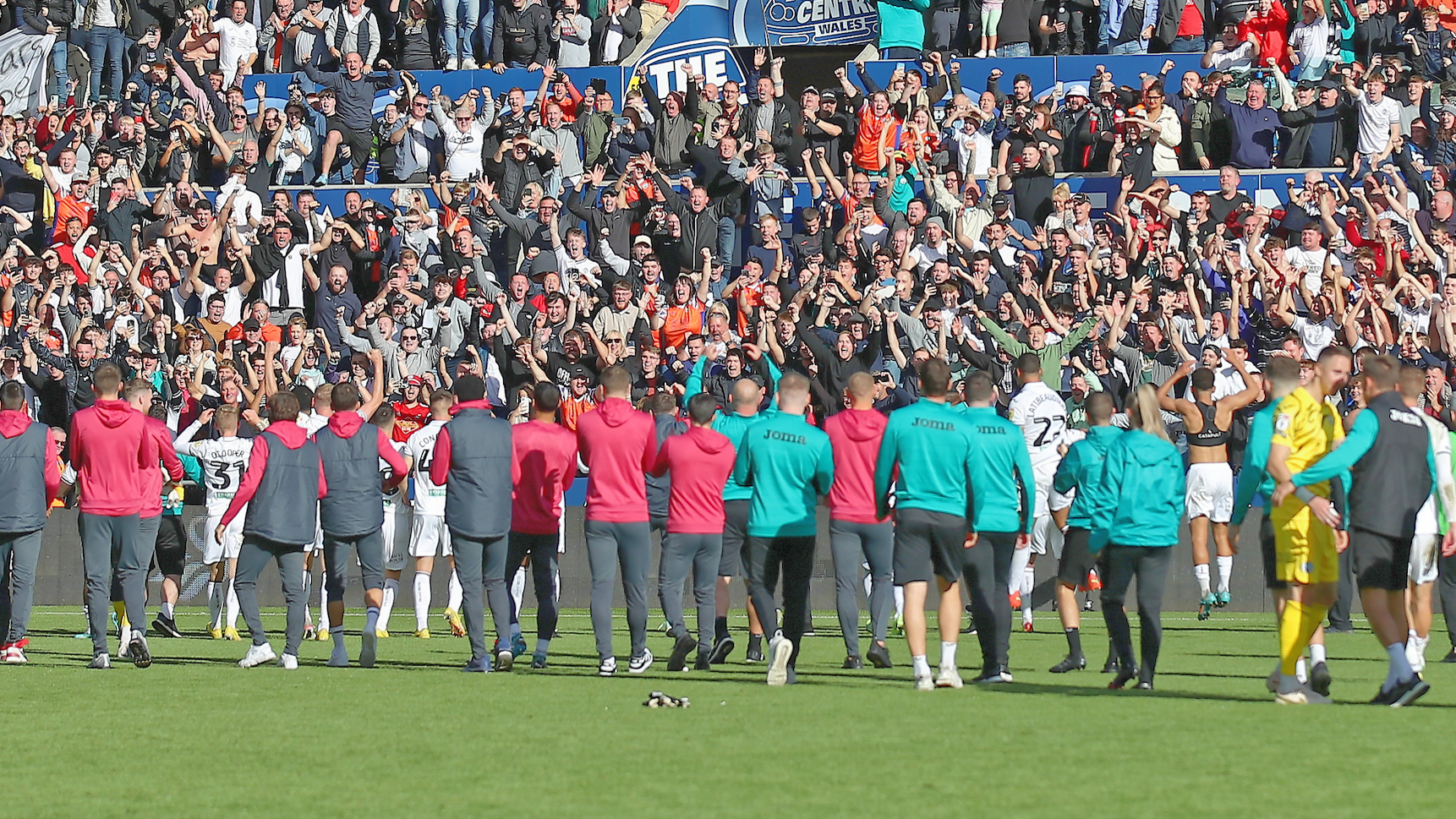 Head coach Russell Martin has vowed he and his young Swansea City team will give their all to try and deliver a play-off place over the remaining 18 games of the Championship season, following the end of the January transfer window.
Having been open in stating the desire to add a forward and a right-sided player to his squad, and his side sitting within touching distance of the top six with nearly two-thirds of the campaign in the books, the Swans boss ended the month with no new additions to his playing staff.
Swansea have fielded the youngest line-up in the second tier on a number of occasions this season. Indeed, of the 10 youngest teams named in the Championship over the whole season, five of them have been Swansea line-ups. They have also used the fewest players in the division.
Martin had hoped to bring in help to bolster his side, knowing they could easily be higher up in the table and are well-placed to challenge, and was keen to stress the work put in by the likes of head of football operations Josh Marsh and chief executive Julian Winter in trying to deliver a successful window, with the pair sharing in the sense of frustration.
The Swans boss shares supporters' disappointment at the lack of incomings, but says he and his squad completely believe in each other and will do all they can to deliver success for the club's supporters as they look to force their way into the top six.
"I probably feel the same way as most of the supporters, the players, the staff, I think we're all disappointed we couldn't add," said the Swans boss.
"We have a brilliant group of players that have got us in this position in the first place. They've given us everything they've got but we've used the fewest players in the league.
"The biggest thing for me was coming in on Wednesday morning and seeing the staff's faces, after how hard they've worked.
"Josh in particular, the amount of work he put in. It's not been easy to accept. I understand the supporters' frustration and anger. We share a bit of that.
"It's the cards we've been dealt but we'll give everything we've got to this group of players and to the supporters.
"Ultimately, we believe we can still achieve something special because this group of players have got us into a great position, one we know could be even better.
"We all spoke about the clarity on what we needed and the belief we had to add what we needed to really push us on, and we haven't done it.
"We have to give everything we've got to this group of players now. 
"We also have a group of supporters who have been amazing, Matt Grimes spoke about that after the Sunderland game.
"We have a game tomorrow where everyone has a chance to unite behind this team and for us to win and make everyone feel a bit better, and for us to try and push for the play-off positions."