Russell Martin | We will work even harder to try and succeed
12th August 2022
First team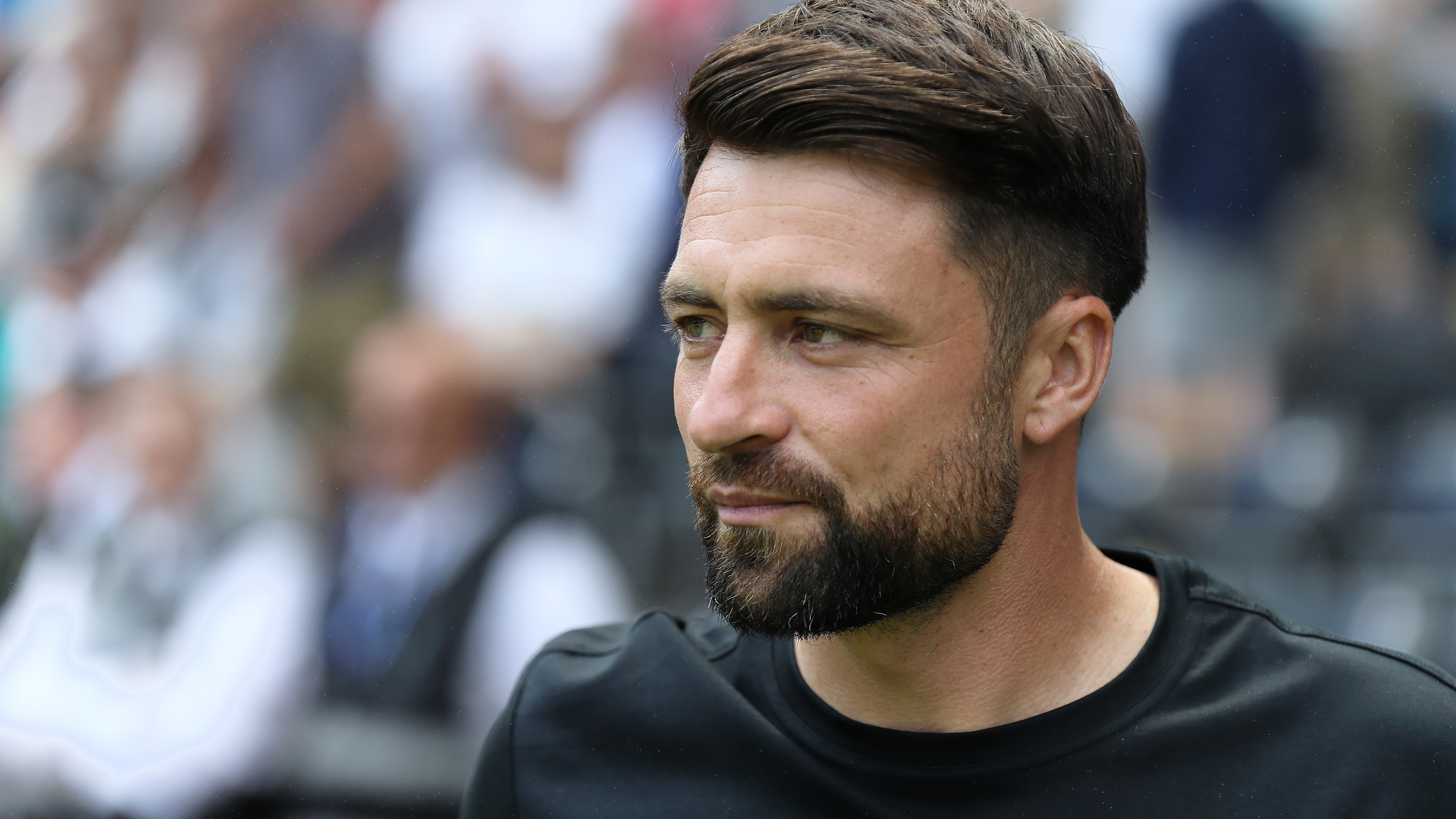 Russell Martin insists hard work will be the key for Swansea City as they continue to strive to succeed playing their way.
The Swans travel to Blackpool on Saturday searching for their first win of the 2022-23 Championship campaign, and head coach Martin has praised his team's efforts in training this week as they seek to put disappointments against Blackburn and Oxford United behind them. 
Believing that there is more progression and learning to come from his young side, Martin is confident Swansea will only improve as they continue to refine and hone their gameplan to meet the challenges they face.
But he acknowledged the Swans need to use the better, and more aggressive, in attacking areas.
"We're still a work in progress," Martin explained.
"We have to give the supporters more energy, more risk and aggressiveness in the final third.
"Blackburn was a big reminder of certain things we need to bring in every game.
"We have a group of players who are desperate to do well and sometimes that desperation doesn't help them, because they're so keen to prove to people that they can do things in a certain way.
"We open ourselves up to criticism when we play this way and we don't want to be slow, predictable, and play in our own half.
"Teams work so hard on stopping you and work so hard out of possession that we need to continue to work even harder than ever to be successful.
"Everyone here is all in with what we're trying to do. We've worked so hard for a year now to try and be brilliant at something, it's just key moments letting us down at the moment.
"We'll continue to work hard. We love being here – the players and staff are incredible."