Ryan Manning confident hard work will pay off for Swansea City
19th July 2021
First team
Swansea City's Ryan Manning believes the hard work being put in during pre-season will stand he and his team-mates in good stead for the challenges ahead.
The Republic of Ireland international got his first minutes of action under his belt in the behind-closed-doors games against Newport in midweek as he prepares for his first full season in Swansea colours.
And the full-back – who made the move to South Wales in October of last year - is eager to get down to work as he looks to build on an encouraging start to his life with the Swans.
"It's been tough at times, you've obviously got to get back into the swing of things," said the 25-year-old of the start of preparations for the 2021-22 campaign.
"It's been nice to have everyone back together and to get the first game under our belts, that's what it is all about.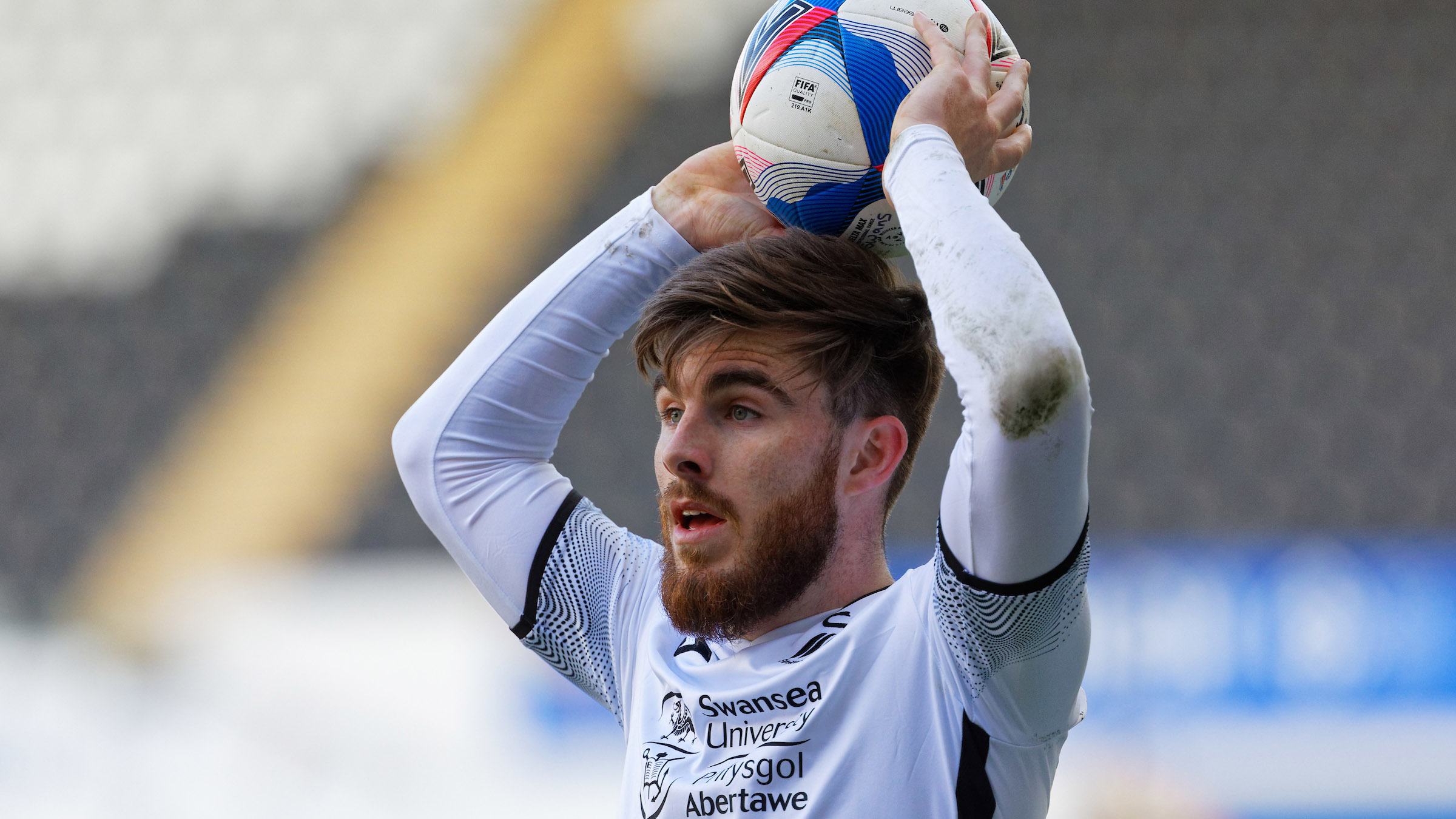 "I joined quite late last season so getting a full pre-season is important for the season to get all the tactics and hard work done early doors.
"The more games we play, the better. "It gives everyone more opportunities to play together and allows the new signings to gel into the group and understand what we are looking for this season.
"It's also a good time for everyone to transfer things from the training ground onto the pitch so the more games the better for us all."
Manning, who made 11 starts in 18 appearances for Swansea City last season, is hoping the pre-season period helps to maintain the momentum from a strong 2020-21 campaign where the Swans were firmly among the promotion contenders throughout.
"Hopefully we can continue the momentum that we had in last season and just build on that going into this season," he added.
"It's not about who we play against (in pre-season), it's just about making sure we do things properly ourselves and carrying what we work on during the week out onto the pitch and showing good progression throughout all the games this pre-season."