Sam Leverett raring to go after receiving contract extension
3rd February 2022
Under-21s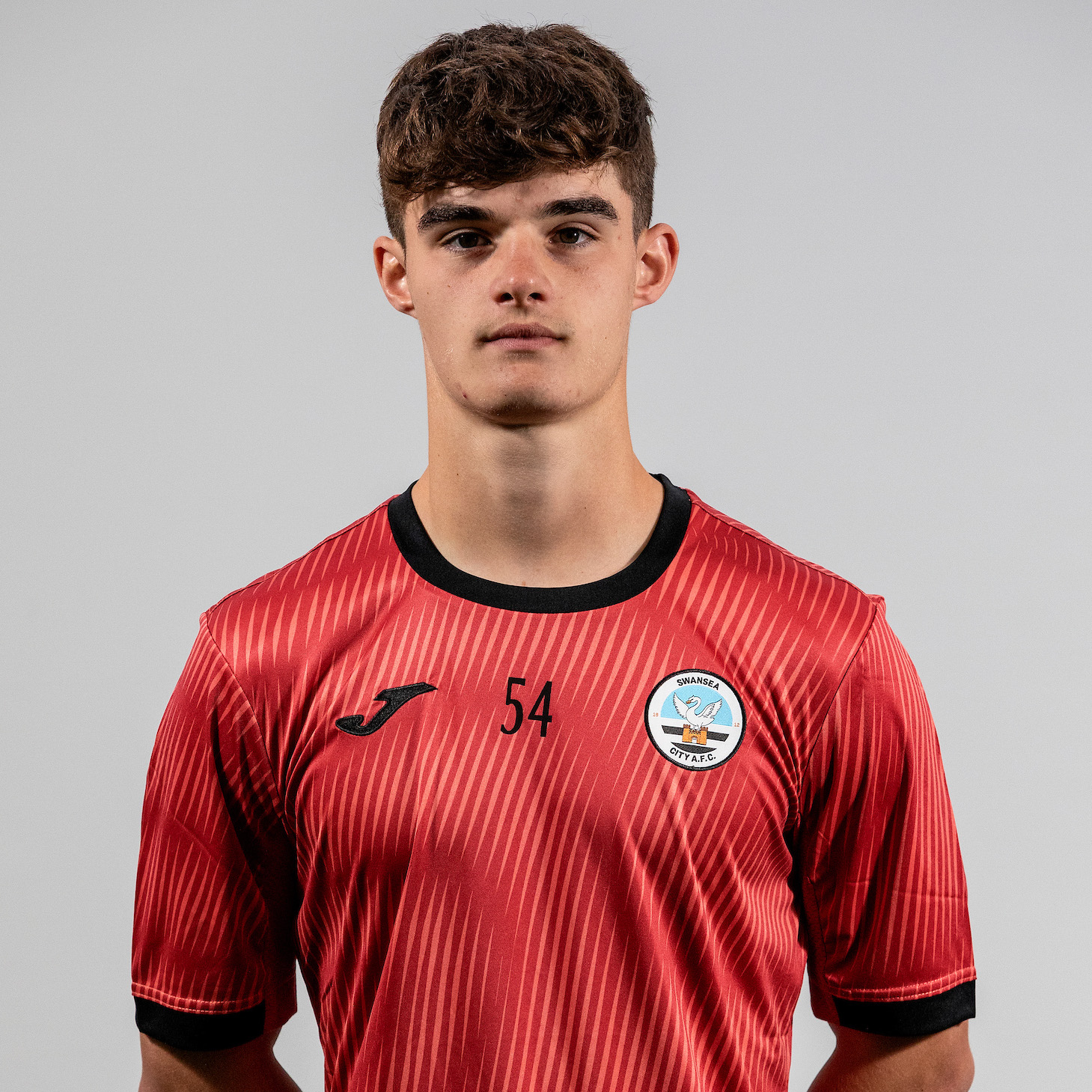 Swansea City under-23s' midfielder Sam Leverett is thrilled to have received a contract extension with the club and is starting to feel at home with life in South Wales.
Leverett joined the Swans at the start of the season having left Leeds United's academy, and his since hit the ground running to earn his contract extension.
The midfielder suffered a broken finger earlier in the season, leaving him frustrated on the sidelines for an extended period, but has since been a regular in the midfield for Kris O'Leary's side.
Leverett is happy to have signed his new contract and is raring to continue his development.
"I'm delighted to have got the extension, it's something you always work towards, getting that next contract. Playing with the under-23s, I was just enjoying my football and I was delighted when I was told that my contract will be extended," said Leverett.
"To start with it was very different, I've never moved to a club before having been with Leeds for 11 years. Moving to any club would obviously be a transition and a challenge, but moving so far away – away from family and friends also adds to that.
"But after a month or so I started to settle in really well, I got on really well with the people at the club and it was exactly what I was looking for, I fit in straight away and I think that benefitted my football as well.
"I think when you are playing week in week out and playing well, it really helps to enjoy the lifestyle and the place that I'm living in.
"The staff and the players have all played a key part in helping me fit in, as soon as I came in the communication from the club and the players themselves was excellent.
"We've got a strong unit there as a team and as a staff and I think they all worked together to help me bed in.
"Coming from Leeds, it was a very different style of play to what we have here at Swansea, but it was some similar principles of playing through the lines and not kicking it long, so that helped.
"I think just before Christmas, I found myself getting in those goalscoring positions more regularly and I think I'm influencing the game further up the pitch, creating chances and hopefully scoring more goals.
"The different formation took a while to get used to, but I think it has helped me. It's allowed me to play in all different positions across the midfield, I've played deeper, centrally, and higher and that versatility is always going to benefit me, especially as I look to make that step-up towards the first team, being able to play in all of those positions will always be a positive.
"I couldn't speak any more highly of Kris O'Leary, he has helped me to settle in, he understood that the way I was playing at Leeds was different to the Swansea Way, but the way he has coached me, I think I am getting there with the way the club wants to play and I think it's showing in my performances.
"There is still a lot more that I want to do and a lot more that I want to bring to my game but working day in and day out in training, I know Kris can really help me with that, I think he can really add a lot to my game."
Leverett found his initial period out injured to be very frustrating as he had to bide his time, but he feels he is now firmly on the right track, and is enjoying doing his homework by taking in the play of some of the first-team players in his position.
"Having that six to seven-week period at the start of the season was really tough, but just before Christmas I was getting back into the games and getting 90 minutes and I think it's now time to keep playing and look to kick on and step up.
"To start with the goal is always going to be in that under-23 squad, play week in week out and perform, impress the coaches and hopefully, when it does come, to be able to step up and get that first training session or get that first time around the first team and impress from there.
"Obviously long term, I'll be looking to secure that place within the first team, to get on the bench or to be in and around it would be brilliant and that is the aim.
"Every time that we get to watch the first team play, I'm always looking at Matt Grimes, he's a left-footed midfielder like myself, he likes to play in tight spaces and he's also the leader of the team being captain, so I do look up to him in that aspect.
"I also look up to Jamie Paterson as I start to play higher up, obviously he's got himself a lot of goals and assists this season, so I look at all types of players in the first team and try to get that blend."