Sam Leverett raring to go following frustrating injury
2nd November 2021
Under-21s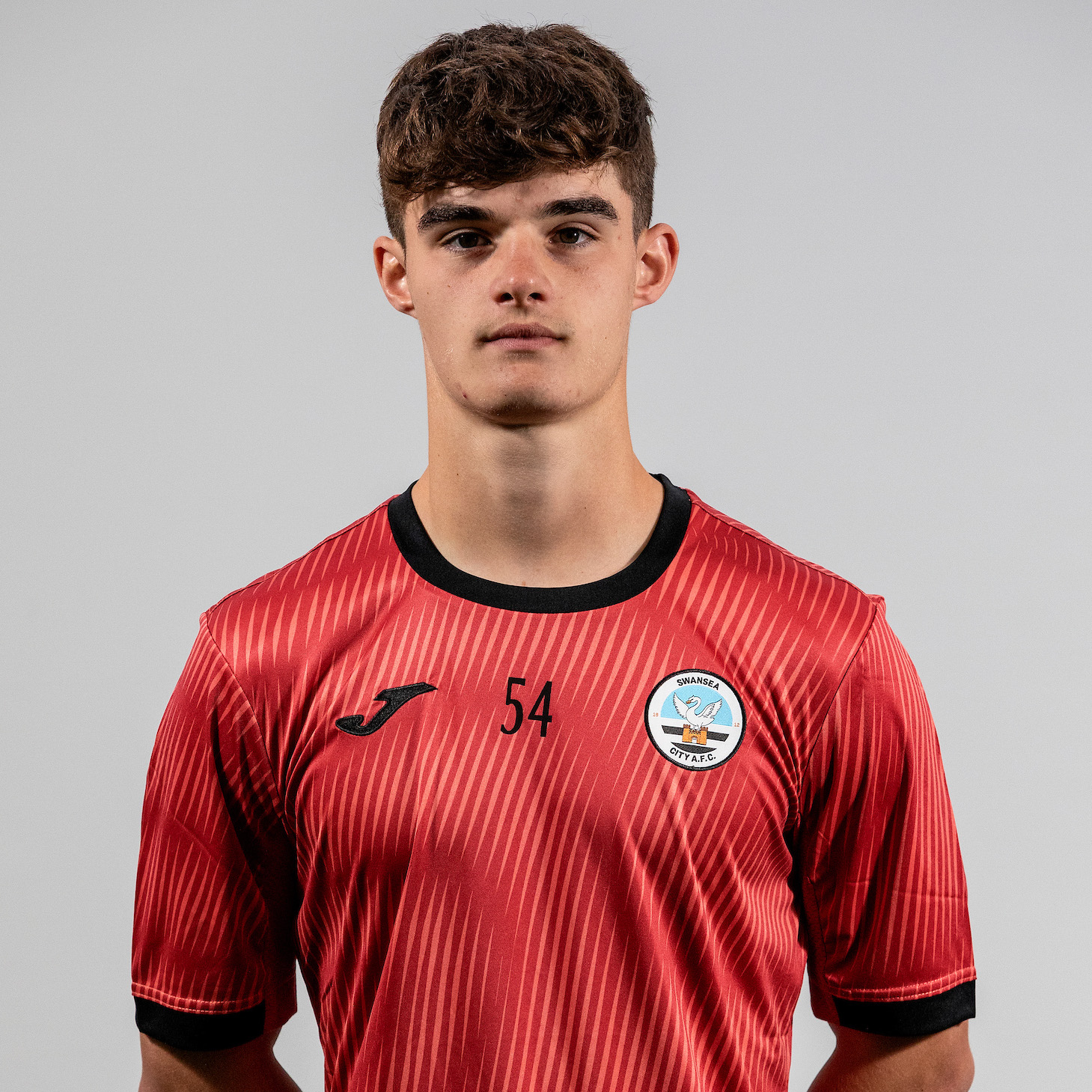 Sam Leverett is looking to make up for lost time with Swansea City Under-23s after returning to action following a seven-week spell on the sidelines due to a broken finger.
The midfielder, signed in the summer from Leeds United, banked 87 minutes of valuable game-time as the under-23s were beaten 3-1 by Cardiff in Landore.
The minutes will serve Leverett well as he looks to make an impact under Kris O'Leary now that his injury frustration is behind him.
"I've been out for seven weeks so to be back and start playing again is brilliant," said Leverett. "The injury itself was a broken finger so it's probably the most frustrating injury I've ever had - I could run, I could play but I just couldn't have contact, so it was really frustrating.
"I've been involved with the analysis and the training sessions, whether I was non-contact or just watching.
"It gave me a chance to really understand the way we play so that I was ready to come back straight away and follow the process that the rest of the Under-23s have gone through.
"It has allowed me to get my fitness up and I've come back and I'm feeling better than I did before. it's been a long process but I'm back playing now, so that's good."
The Swans were beaten in Landore by the south section leaders, despite Lincoln Mcfayden cancelling out Jai Semenyo's opener.
The Bluebirds would go on to seal victory, however, as Chanka Zimba and Isaak Davies struck for the visitors.
And Leverett, who went close to finding the net in the second half but saw his effort deflected wide as he took in a new role in midfield, remains confident that the under-23s are making progress.
"It's obviously frustrating for the team, I think we dominated large parts of the game and we've come away with another loss from silly mistakes again," he added.
"We had a lot of the ball and it is a process, there are signs that we are slowly getting there.
"It was a slightly different position for me - a bit higher up which I enjoyed. We talked about making runs forward behind the defenders and I went close when I got the touch down but it got a deflection.
"We didn't have too many chances in the game like that. Something we need to do more of is make clear chances and moving the ball quicker."