Sam Leverett | We have to use cup disappointment to fuel us
10th December 2022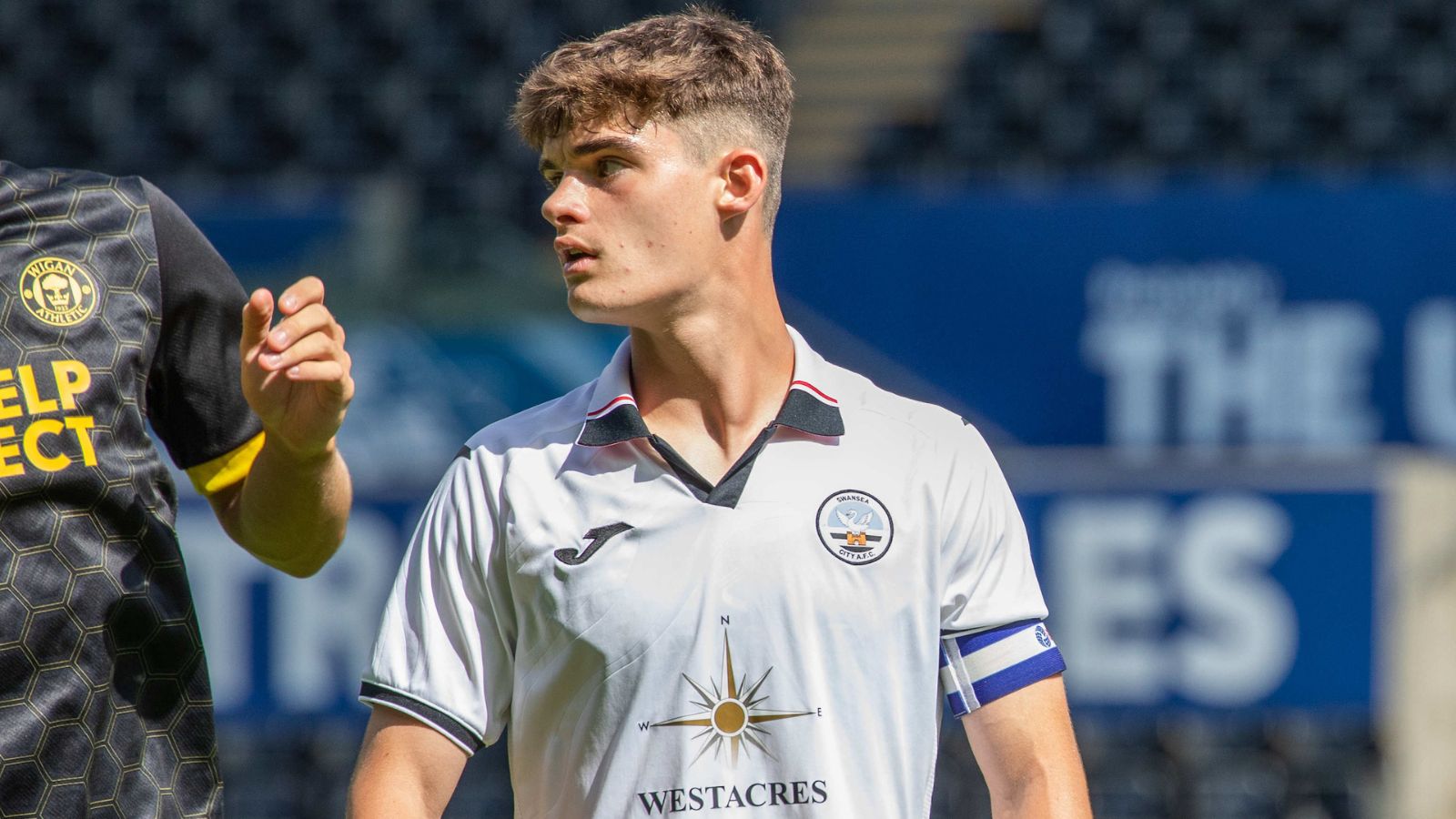 Midfielder Sam Leverett wants Swansea City Under-21s to use the disappointment of their Premier League Cup exit as fuel to end their campaign in the competition on a high against Burnley.
A 2-0 defeat to Stoke City at St George's Park on Friday evening ensured the Swans can no longer progress from Group G with a game still remaining in the round-robin stage.
Nathan Lowe headed the Potters in front, before Kai Ludvigsen put through his own net having been unable to keep our Dara McGuinness' shot.
Swansea will round off their involvement in the tournament when they face Burnley on December 20, and Leverett is keen for the development side to respond to the frustration.
"We're gutted to be out of the cup, I think we have put in some good performances throughout the campaign, but it wasn't our day," he said.
"I just don't think we got going, we just fell short at the end. We just have to keep working and be proud of the performances we have put in, especially against the category one sides.
"Again, we've played well but, we just haven't got the results. That comes with having a young team as we're still learning.
"Going on to Burnley, we've just got to treat it as another opportunity to show what we can do. It'll be nice to get the three points and to just show our style of play once more, and we need to use this disappointment the right way.
"Hopefully, we can bring the confidence levels back up for when we return after Christmas."
On a personal note, 20-year-old Leverett is building up his fitness and sharpness having been sidelined for several weeks with an ankle injury.
"It's great to be back, I'm getting some good minutes under my belt at the moment. The more I get, the sharper I'll feel in the long run," said Leverett.
"Now that I'm back I can start to look forward as an individual, and from a team perspective we are playing well and getting those performances.
"Now, we just need to finish teams off in the final third, and to be more ruthless on either end of the pitch. That's something we'll work on."