Sammy Wynne ready to fulfil lifelong dream in stadium fixture
15th November 2023
Women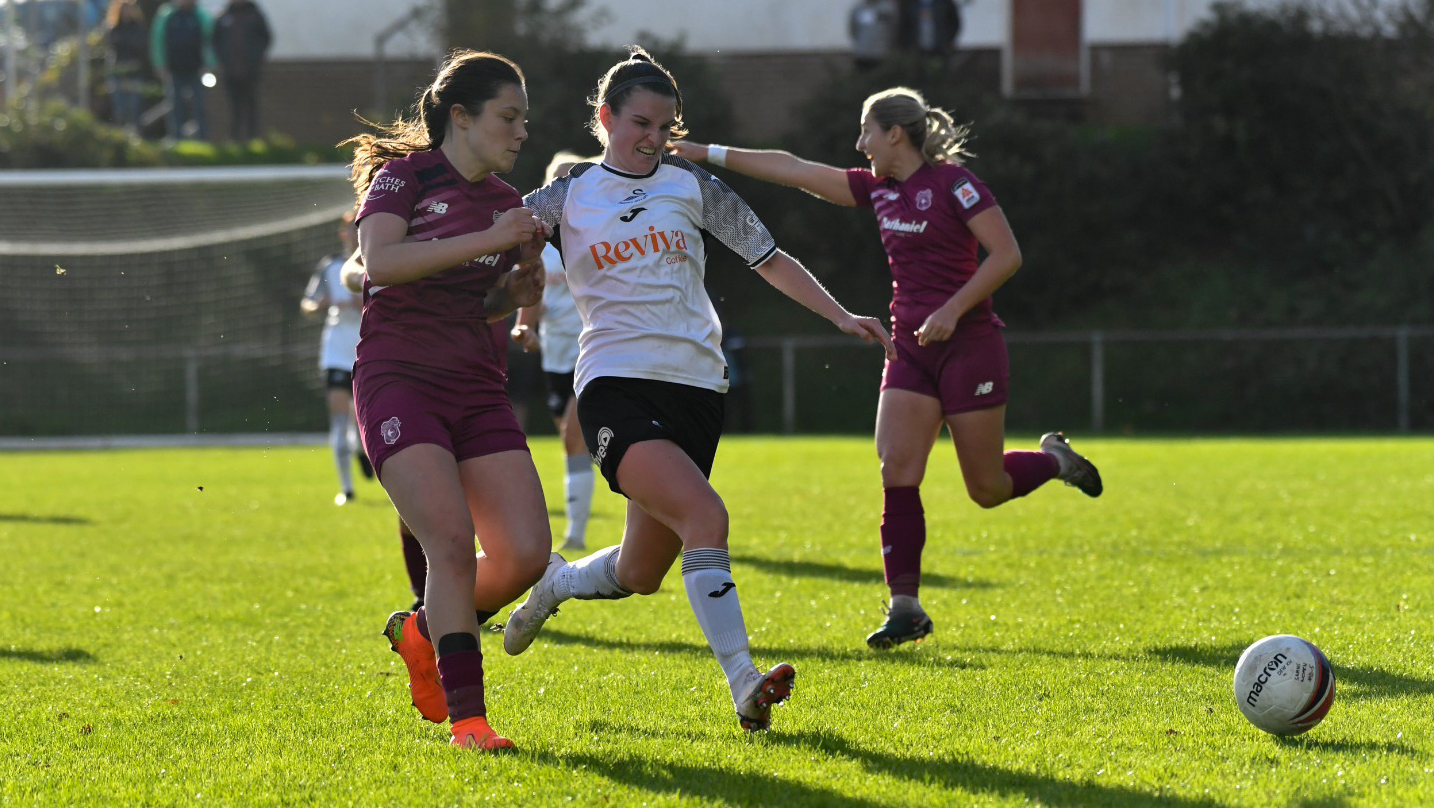 Sammy Wynne will fulfil a lifelong dream when she runs out onto the Swansea.com Stadium pitch for Swansea City Women against Wrexham Women on Sunday (5.10pm).
The midfielder returned to her hometown club from Oxford during the summer, but has been a Jack right from day one.
Wynne has been a season-ticket holder for a number of years, and used to watch on from the stadium's south stand as she cheered on the Swans.
She would dream of one day playing on the same turf, but admits she did not believe it would ever come to pass.
All of which means the sense of anticipation and excitement is reaching fever pitch as she and her teammates prepare for Sunday's Genero Adran Premier fixture.
"I am so excited, it is going to be an almost surreal moment. I know I will be having flashbacks to sitting in the South Stand, I have been a season ticket holder since I was a kid and I have been dreaming of being out on the pitch," she said.
"I never thought it would happen but the fact that it is going to happen is really exciting and I can't wait.
"It's a really important game. The game up there was a difficult one but we did well to get a result in tough circumstances.
"There was a good atmosphere that day, and I am sure it will be the same for this home game and the fans can make a difference in terms of helping us make the most of home advantage.
"You can feel the energy the noise gives you and it can make that couple of per cent difference we might need."

Sunday 19th November
//

17:10
Wrexham