Scandinavia Swans
1st September 2019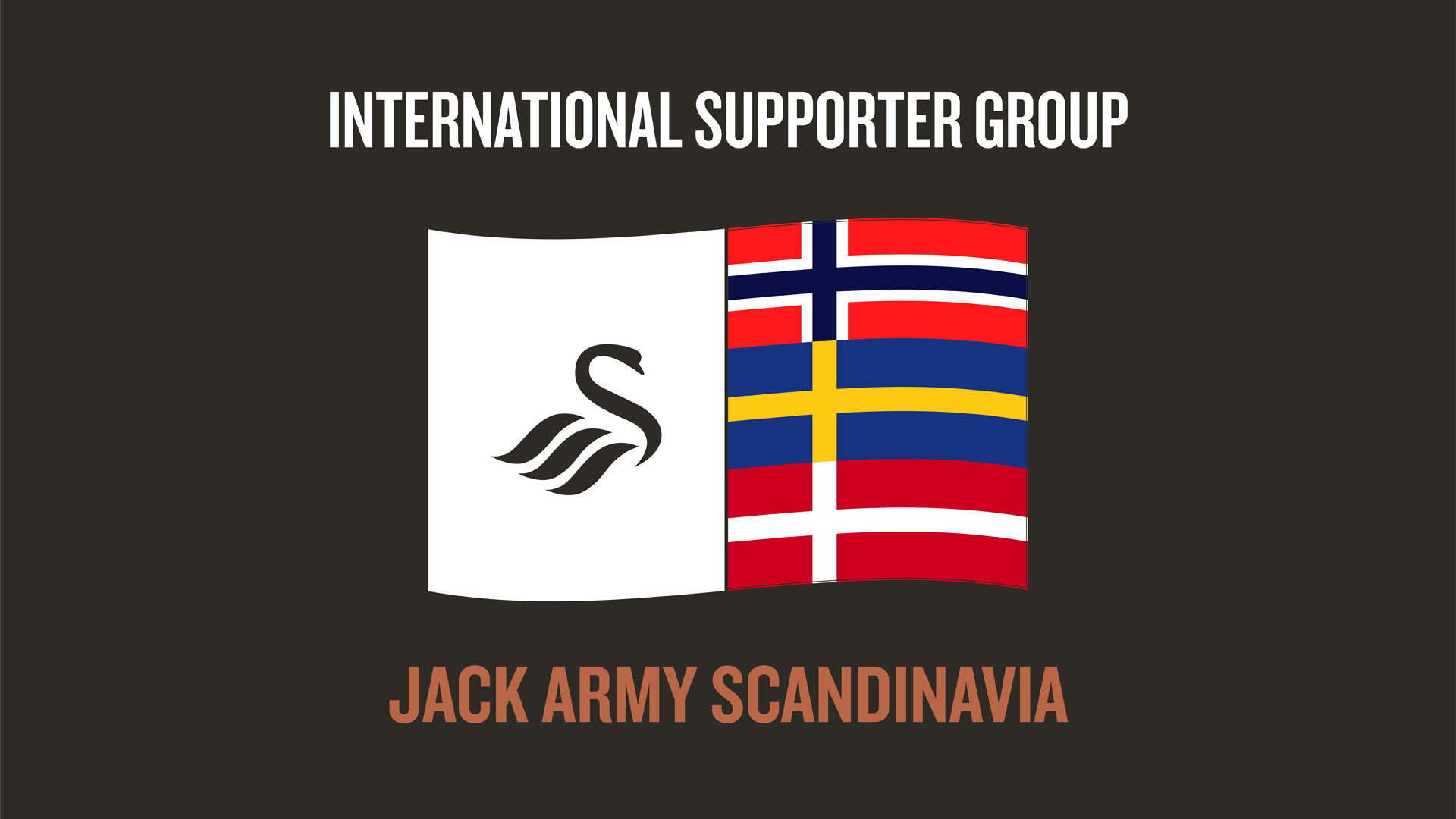 Supporters Group Name: Jack Army Scandinavia
Main Contact: Eirik Reksten
Email: styret@swanseacity.no
Website: https://swanseacity.no
Facebook: https://www.facebook.com/JackArmyScandinavia/
Discord: https://discord.gg/M7CukFz
Twitter: @JAScandinavia
Formed: 2014
Members: 40
About: Jack Army Scandinavia was founded in Oslo in 2014. Before that Swansea had been the only club in Premier League without either a Norwegian or Scandinavian supporters club. We've been part of the Supporters Union for British football here since then.
Main functions of the group: We provide an easier way of getting in touch with other supporters via our website and social channels. We've had a few gatherings for watching matches at pubs in Oslo and Trondheim. Once we went to Swansea to watch a match at the Liberty (against Stoke, Swansea won 2-0). That is definitely something we'd like to do again some time.
Once a year, in June, we participate in the Supporters Cup, a seven-a-side tournament, in Oslo. Since we're relatively spread out, it's usually a struggle to put together a team, so if anyone would like to join us there, they are more than welcome!