Season in review | Swansea City Under-23s
25th May 2022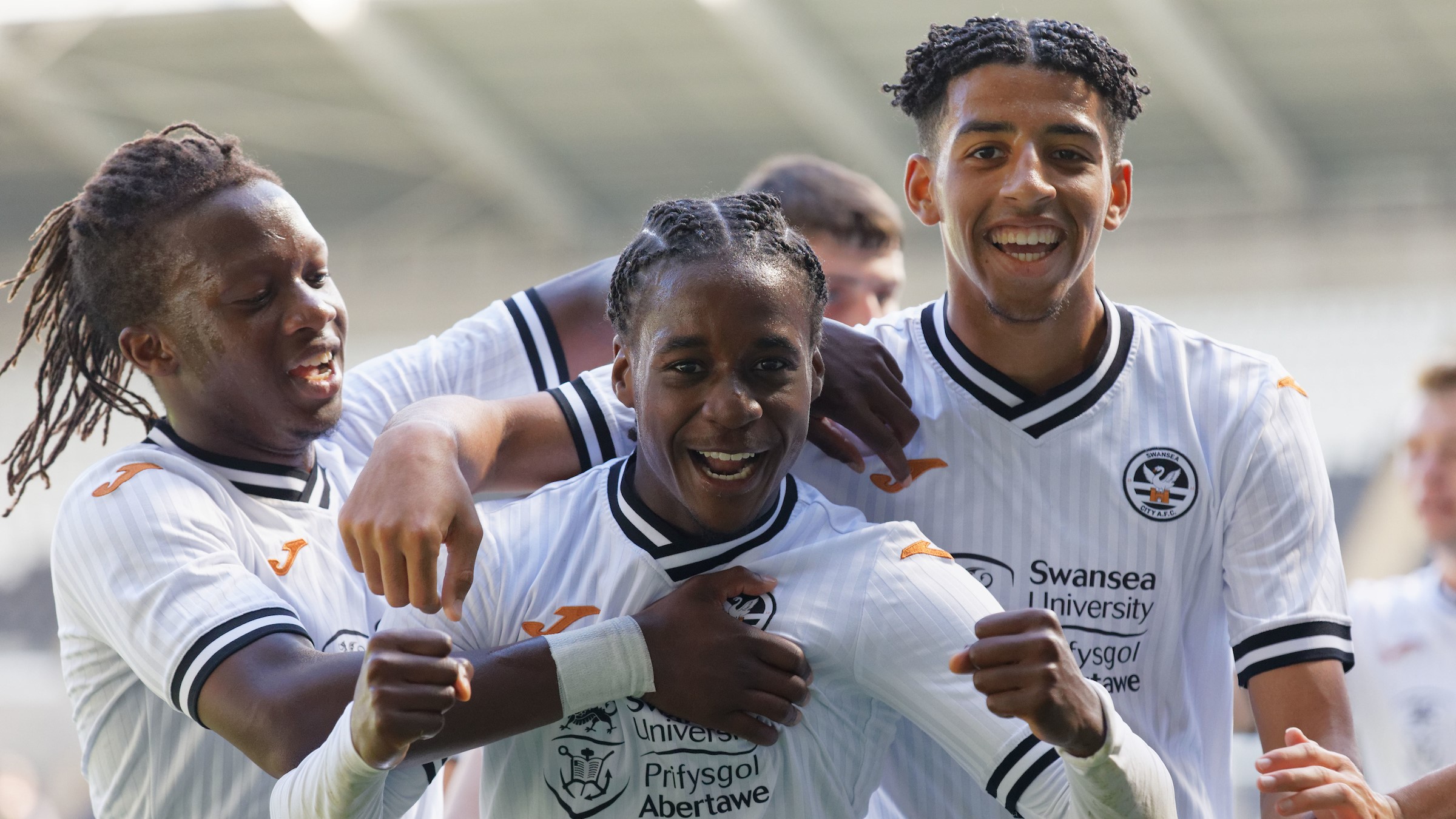 Under-23s coach Kris O'Leary is proud to see a number under-23s players stepping into the first team and believes that Swansea City's unique style within the Professional Development League has a huge benefit for the young players as he reflects on the 2021-22 campaign.
Cameron Congreve, Dan Williams and Lincoln Mcfayden all featured for the first team, with Congreve making two starts in the Championship, whilst Williams and Mcfayden both featured in the Carabao Cup with Ben Lloyd on the bench. Azeem Abdulai and Joel Cotterill also found themselves involved with the first team, featuring on the bench for the final game of the Championship season.
The highlight of the first half of the season came as the under-23s comfortably beat Crewe Alexandra Under-23s, with Dylan Morgan, Tarrelle Whittaker, Cotterill, and Mcfayden all netting in a 4-2 victory at the Swansea.com Stadium.
After a difficult run, a 2-0 win over Queens Park Rangers Under-23s in December became something of a turning point for the team as they suffered defeat in just three of their remaining 11 league fixtures.
The young Swans also had a positive run in the Premier League Cup despite being knocked out in the group stage. They recorded impressive draws against Premier League 2 sides West Ham Under-23s and Wolverhampton Wanderers Under-23s.
The progress O'Leary's side made was highlighted as they finished the campaign well, going undefeated for their final five games. 
Despite the strong end to the season for the under-23s, O'Leary's admitted that the highlight for him is seeing players make the step up to the first team.
"It was very positive, I think our job is to get people in and around the first team and we've done that in numbers this year," explained O'Leary.
"And it's for us to help continue to help them go on and make many more appearances.
"We've got to be proud as a club to see Cameron Congreve, Joel Cotterill and Azeem Abdulai around the first team, this club is built on that.
"Congreve is a second-year scholar making his debut for the first team, and we've got two or three first year scholars who have played a lot of minutes for the under-23s - that's something that the club have done really well.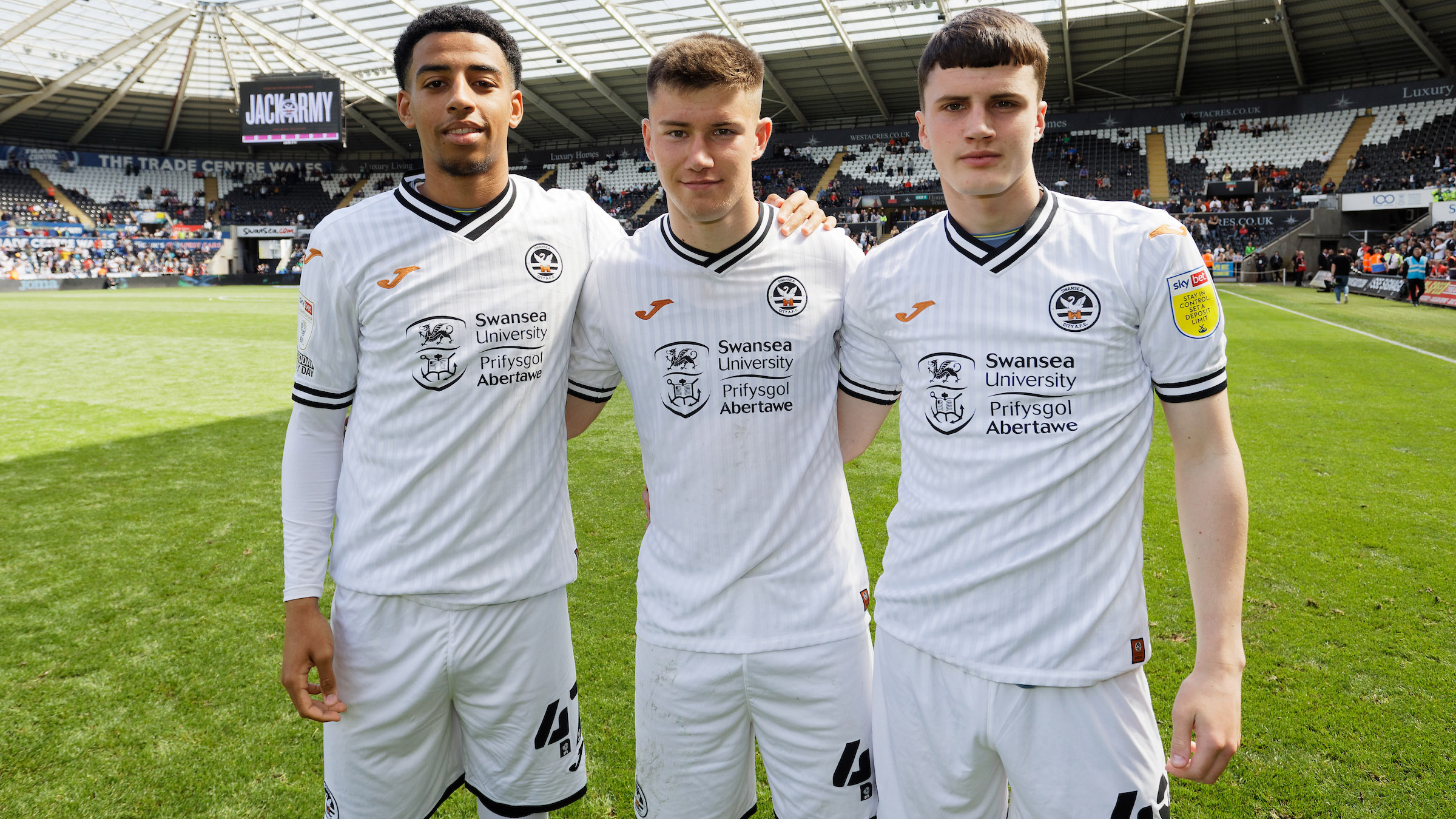 "We've had to be careful and expose them to a level that we think is right for them. I think the rewards for people like Joel Cotterill is where he was at the last game of the season [first team squad].
"We've done it for a number of years, even going back before my time and I'm a product of that, it should give us all great pride in the work that we've done and I think everybody deserves credit.
"This season sort of mirrors last year, we were a fresh group again as we were last year, and it will be the same again next year, we had a couple of older players come back into the group which helped post-Christmas.
"If anyone has watched us, we all like to win and we play football to win games, but we've got a way of playing here which is different to every other team, we will give up goals as the first team have at times, but we will dominate the football and we've done that really well.
"Believe it or not, games like West Ham away stand out to me, we were so dominant on the ball against a team who are flying high in the category one league, I think even games like Cardiff at home where we came out with 69 to 70% possession, and we should win those games besides a couple of mistakes.
"Those are the games that you look back on and think some of the football we played and some of what we asked them to do was unbelievable. The way they grasped it was incredible.
"We look beyond results, results aren't the be all and end all in academy football, it's performances both individually and collectively and in that sense, I think there's been so many positives this year.
"We can only work with what we've got to work with and we know we've got some talented boys in there, they have to apply themselves in the way we demand at this football club, and if they do that they will have a chance.
"Myself, Anthony Wright [under-23s coach], and all of the coaching staff, the physios, the medical department, the sports scientists, the analyst department - we all work collectively to get these players through and we try and try our best. They have to buy into it and the ones that do will succeed."