Sellebrity Soccer match at the Swansea.com Stadium is a success
29th May 2022
Club
The Sellebrity Soccer charity match held at the Swansea.com Stadium in memory of Nev Wilshire was a success with money raised donated to Maggie's cancer charity.
The match saw Swansea City legends such as Lee Trundle and Leon Britton line up alongside celebrities from Love Island, Hollyoaks and F2 stars Billy Wingrove and Jeremy Lynch while Nev's son also made a cameo.
Nev, who rose to fame due his starring role in BBC One's The Call Centre, sadly passed away in December 2021.
The life-long Swans fan was remembered with a minute of applause ahead of the game, and one of the teams was named "Nev's XI" in his memory.
It was that side which rushed to an early 3-0 lead mostly due to the skills of Trundle who employed his full arsenal of tricks to get the better of opposing team "Maggie's XI".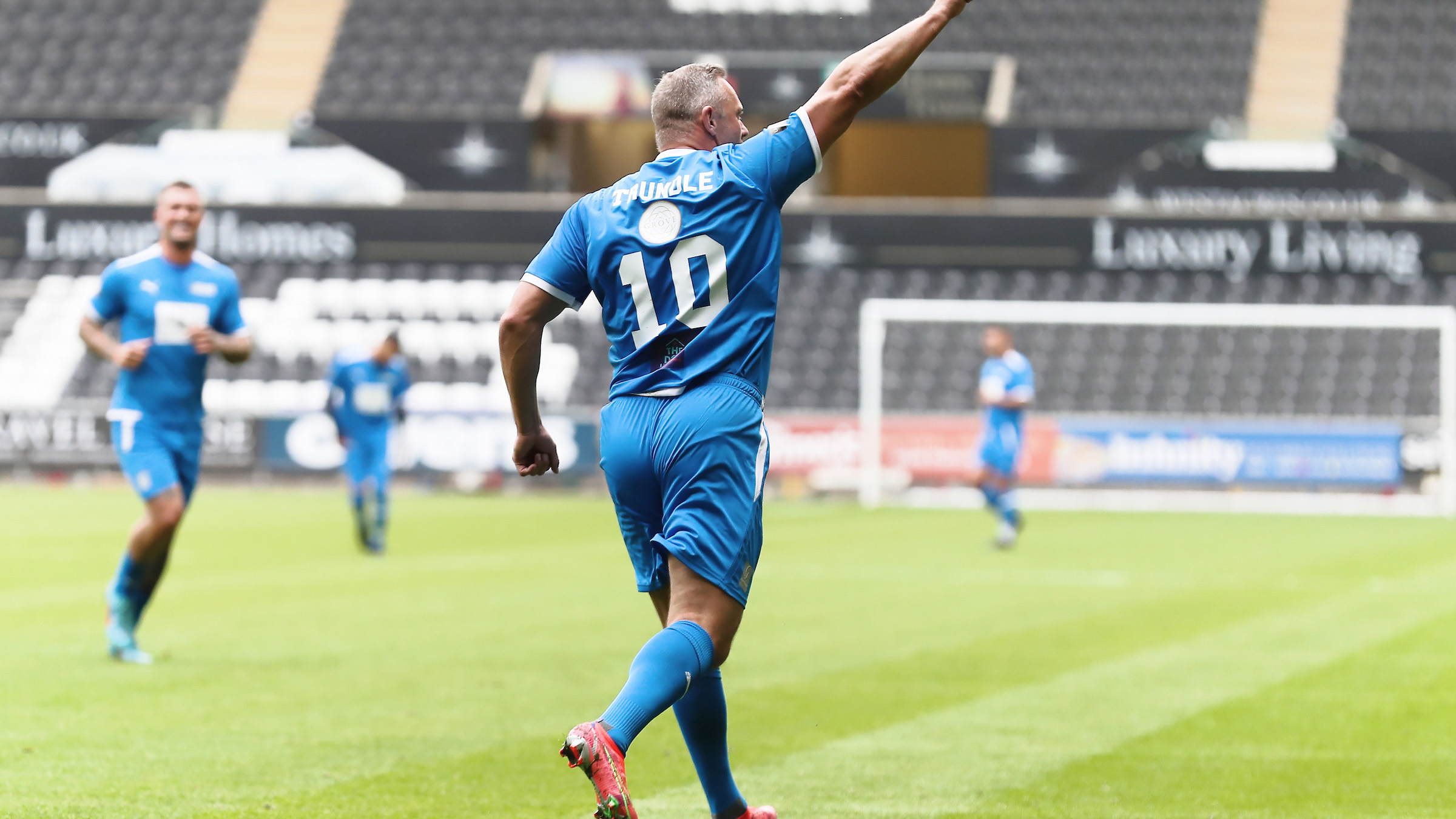 F2's Lynch was introduced for Maggie's XI midway through the first half, and helped the side retake the lead before half time in a high-scoring, high-action 45 minutes of football.
The second half followed the same end-to-end entertaining football, and Nev's XI eventually lifted the trophy after the game finished in an 8-8 draw and was decided by a penalty shootout.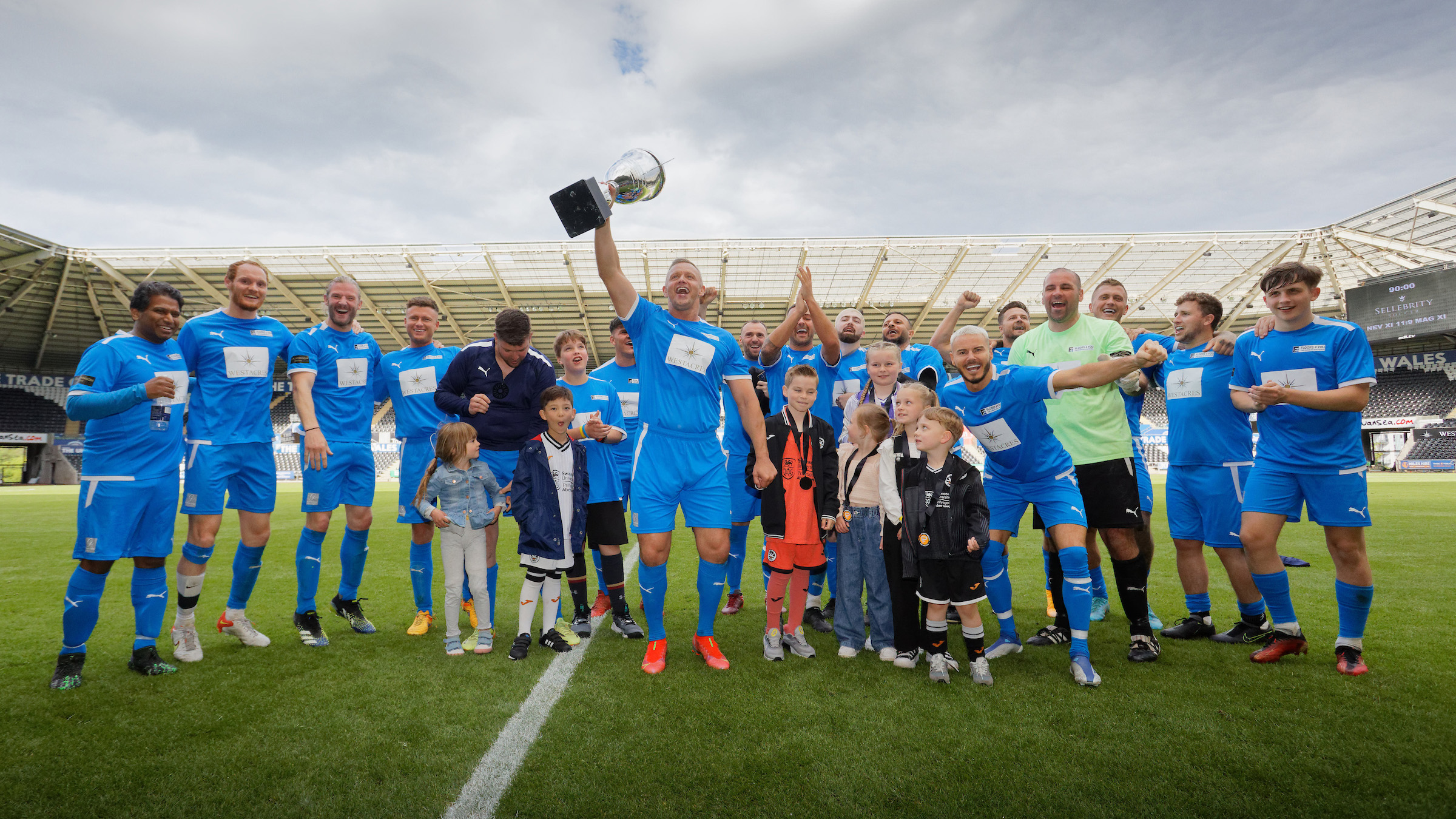 Sellebrity Soccer event organiser, Kevin Cooper, said: "It was amazing.
"We're here in Nev's memory, he was a good friend of a lot of us so it was an emotional one, but we hope we put on a good game on for him. It finished with penalties and had 16 goals so you can't ask for more than that.
"I think Nev's XI deserved to win that game for his memory so I'm really pleased.
"He was a big part of this and we'll certainly carry his memory on. I think we did him proud, his family were really proud and that was the most important thing that they had a smile on their faces today."