Sign up and join one of our official supporter groups
2nd August 2021
Fans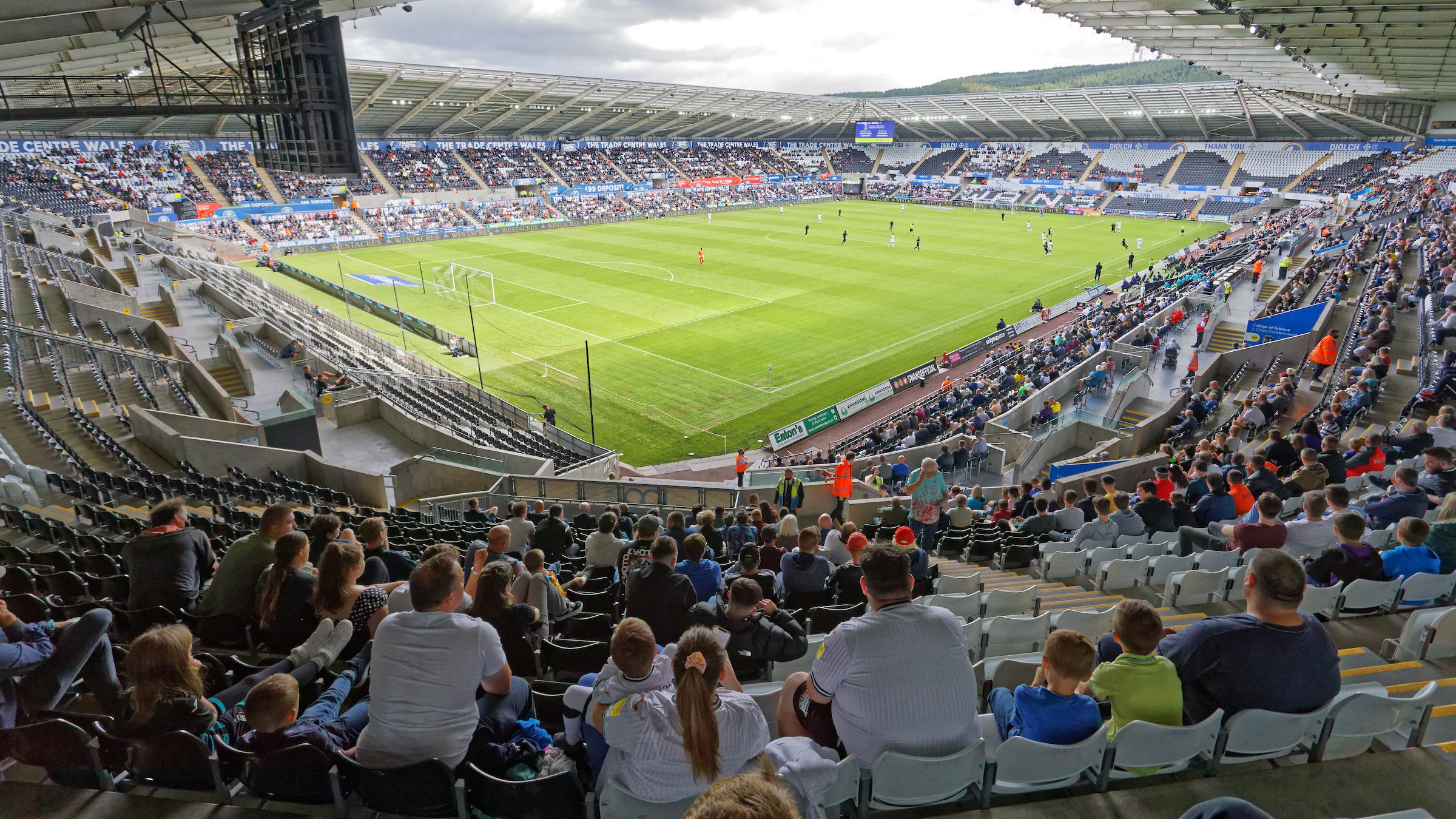 Swansea City supporters looking to link up with fellow Jacks around the world can do so by joining one of our official supporter groups.
The club is proud of, and grateful for, the support it receives locally, nationally and from around the globe.
Swansea City works closely with its official UK and international supporter groups, with locations including the United States, Asia, Scandinavia, Australia, Poland, Brazil, Turkey and many more.
These worldwide groups are overseen by a working group, set up late in 2019, that aims to facilitate their specific requirements and run unique events and competitions to help bring them closer to the club.
The working group consists of supporters from local supporter groups, international groups and the club's supporter liaison officer and meets regularly to ensure that all supporter group needs, concerns and suggestions are discussed and taken into account.
If you are within the vicinity of any of the groups listed among our supporters' groups HERE, why not get in touch with them and see how you can join?
Or if you have a group that is not yet recognised here, please complete our form HERE and email it to the club's supporter liaison officer and head of fan engagement, Catherine Thomas, at catherinethomas@swanseacity.com.
More recently this initiative has adopted the hashtag #GlobalSwans where there are regular posts and interactions on their Facebook and Twitter social media sites. The Global Swans initiative continues to evolve and has proven popular with individual supporter groups, coming together both locally and virtually to stay connected in their love of everything  Swansea City.
So, whether you are a regular attendee at the Liberty Stadium, or support us from afar; Swansea City wants to hear from you. We have recently updated some pages on our website showcasing the existing supporter groups, with more being added all the time. 
The club also recently acknowledged the importance of its supporter groups by placing their flags on the new team coach for the 2021-22 season.
Chief executive Julian Winter said: "The flags were positioned to symbolise that the supporters are always with us, wherever we travel and play they are behind us all the way. We appreciate their unwavering dedication and loyalty."