South Wales derby | The fan's perspective
21st October 2022
Fans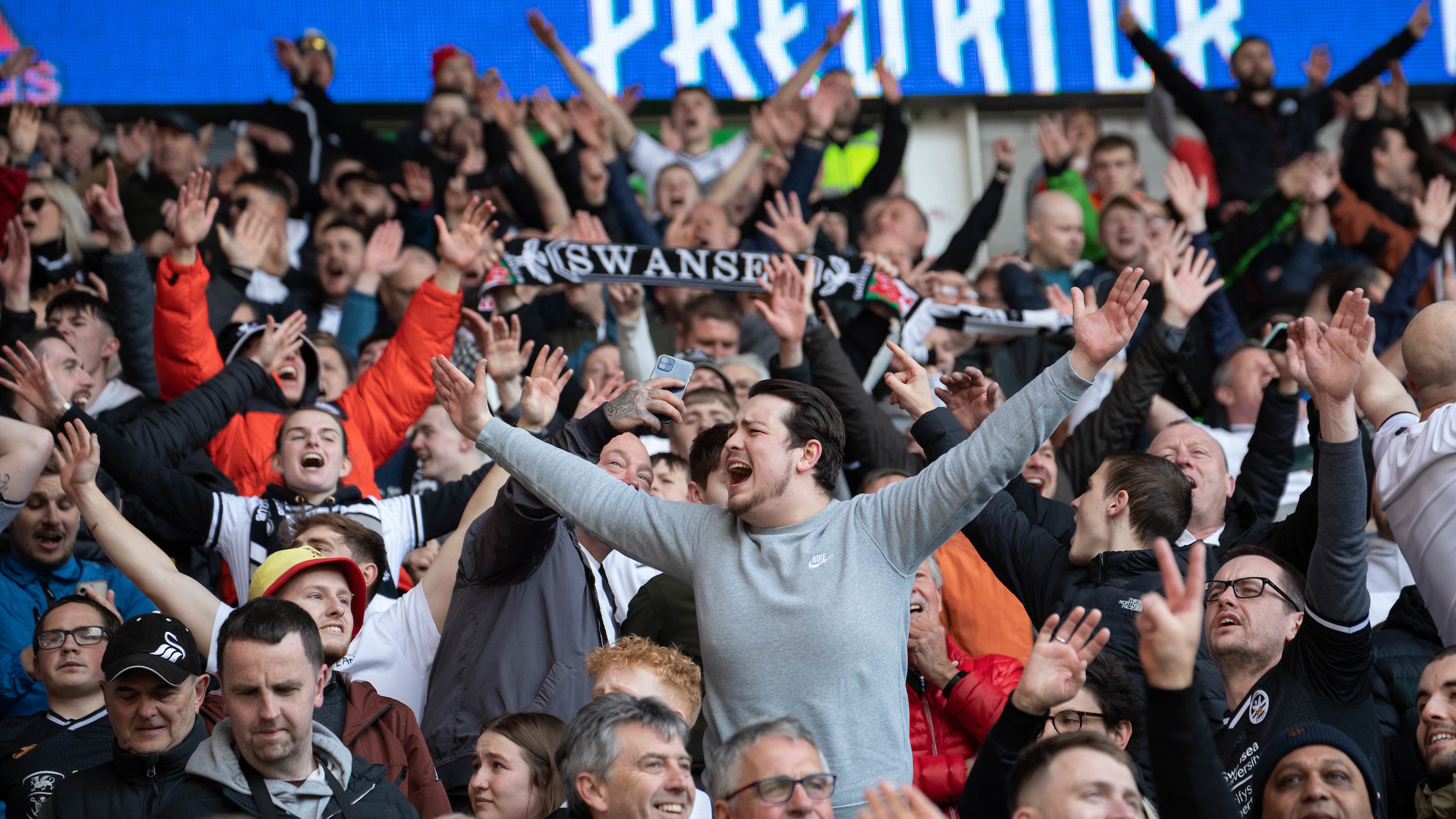 Ahead of Sunday's latest instalment of the south Wales derby, lifelong Swansea City fan Richard Bond gives us an insight into what the game means and the emotions it conjures up for supporters.
To me there's two types of games that are like nothing else. A big cup tie against one of the elite clubs of the game, and the south Wales derby. Swansea City against our fiercest rivals Cardiff City.
From day one, like so many others, football has been a huge part of my life. It brings a sense of belonging and a sense of community and unity that is hard to replicate.
No matter what life throws at you - and for many of us these times are not short of challenges and difficult decisions - football, particularly watching Swansea City, is a form of escapism relished by so many. It impacts your mood going into work on a Monday morning, it has the power to put smiles or frowns on faces.
The city of Swansea has always been my home, and the feeling of excitement and build up to a derby day is like no other.
Every game matters, but no-one would dispute that derby days are special. It is a fixture filled with moments of ecstasy and despair on both sides, they are etched firmly in the minds of fans on both sides.
Swansea versus Cardiff.  A rivalry with over 100 years of history. A battle to earn the bragging rights be the top dog in South Wales. Two sets of dragons battling for supremacy in the land of my fathers.
It may be a cliché, but it is also a truism to say the pair of league games are the first fixtures any fan looks for. Fixture release date may be in June, but just seeing the dates in black and white is enough to set off the sense of expectation.
They are days you love, they are days you hate. All that anticipation, all that anxiety, all the excitement and all that passion.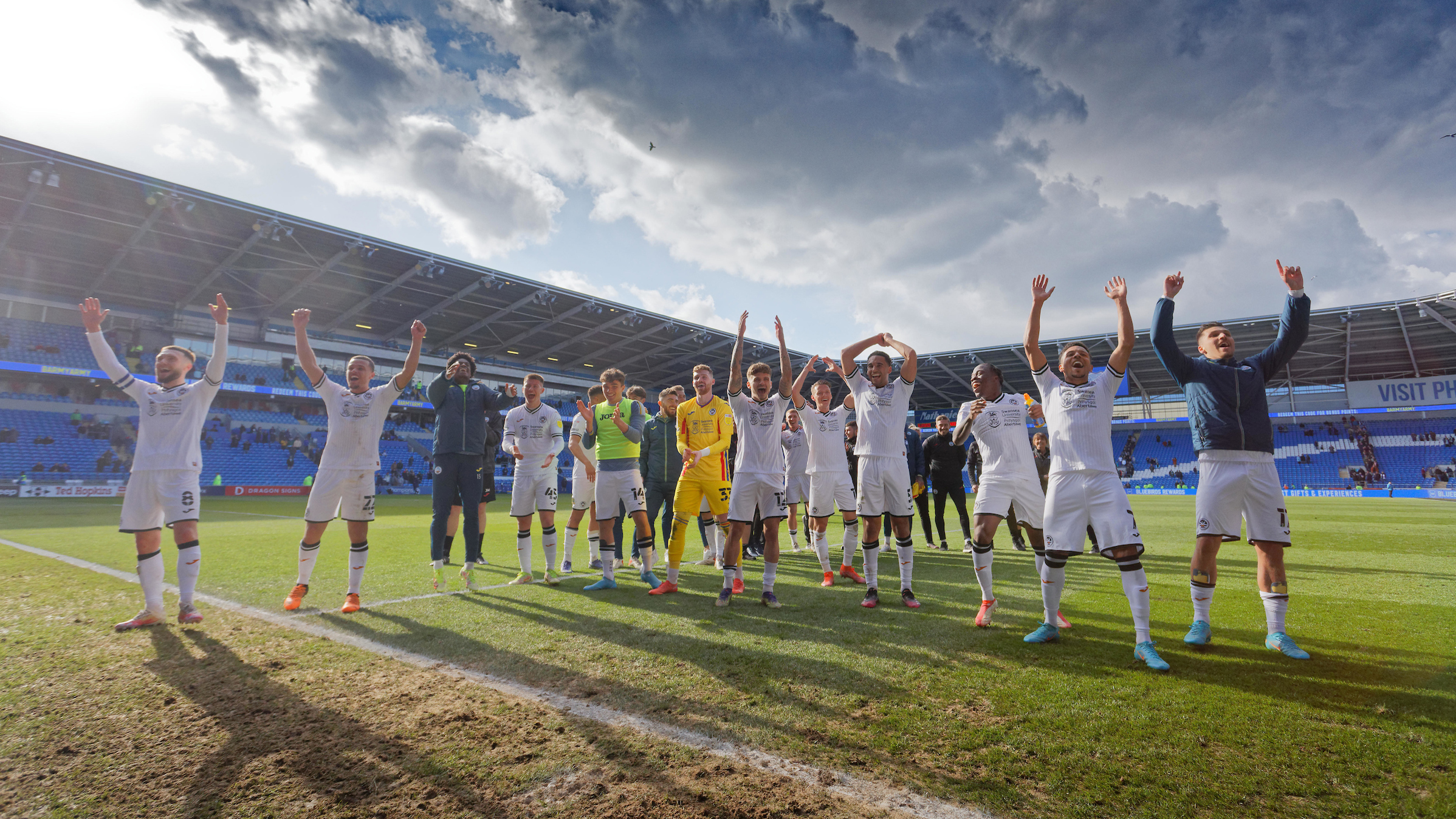 The build-up seems to drag such is the eagerness for the day to arrive and the game to start.
It never changes, even though I've been watching the Swans for more than 25 years of my life, I have been fortunate to witness so many iconic moments in this period of this illustrious club's history.
There have been famous Premier League wins, major silverware and European adventures, all of which are indelibly linked into Swansea's history and will be toasted by generations to come.
Even through all those wonderful moments, the derby continues to carry a special resonance.
Close your eyes and you can see some of those iconic moments; the delirium and delight as Joe Allen smashed home at Ninian Park, Darren Pratley's double in a 3-2 thriller, the colossal roar accompanying Wilfried Bony's booming header, the joy of history made with the first league double.
These are games that make heroes. Go further back and the mind conjures up images of the likes of Martin Thomas and Matt Bound celebrating in front of the North Bank at the Vetch Field. Ben Wilmot may not have been at Swansea long, but he will always be remembered as a derby matchwinner.
It's a game with 110 years in the rearview mirror, but it is a rivalry that is enriched rather than diminished by the passage of time. Every game is another page in the story.
These games test the emotions, character, and mental strength of everyone involved.
When we are in our back yard I find myself longing to hear the Levellers 'What a Beautiful Day' blasting out on the tannoy come the final whistle, because I know it signals victory for the Swans and a team playing the sort of football that has been such an integral part of this club's recent history and successes.
As I mentioned earlier, I have been lucky enough to follow the club through one of the great eras in its history. The rise from bottom tier to top, from Flynn to Jackett, through Martinez, Rodgers, Laudrup, Potter and now Russell Martin. I am fully aware it has not always been like this.
We don't have to go too far back to recall a time when the club's very existence seemed under threat, when relegation from the Football League and oblivion seemed all-too real a possibility.
Thankfully those days are in the past, but that context is important to me as a supporter. It's about where we have come from.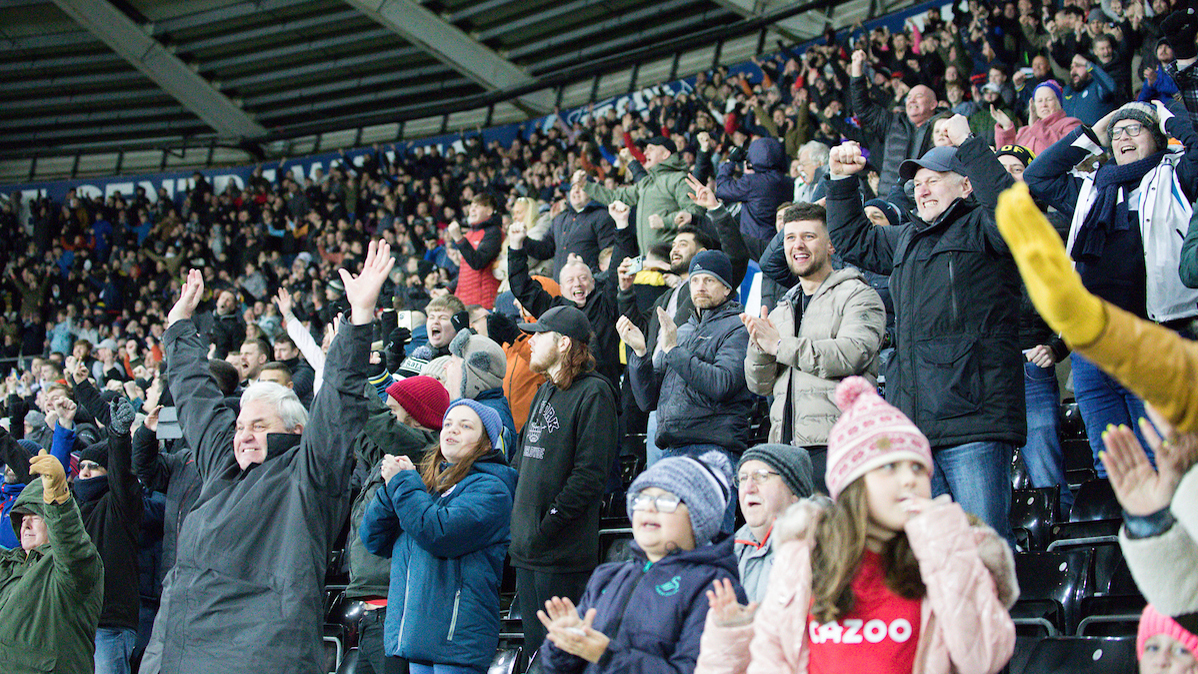 This is a club that has known transcendent highs and crushing lows; and those shared experiences between club, team and supporters create a bond that last lifteimes.
It's a sense of belonging to a city and a community that is humble, close knit, and fiercely protective of its own.
When the game kicks off on Sunday, I will be among the lucky ones at the Swansea.com Stadium, but beyond the gates of the ground there will be thousands more around the city and community cheering on Russell Martin's side because this football club is such an intrinsic part of the region it represents.
Russell and this team have already given us some fantastic moments to savour over the last 15 months or so; I and so many Jacks hope we will once again experience those emotions doing things our way this weekend.