South Wales Police and Swansea City join forces to let people know there is no place for hate
11th March 2020
Club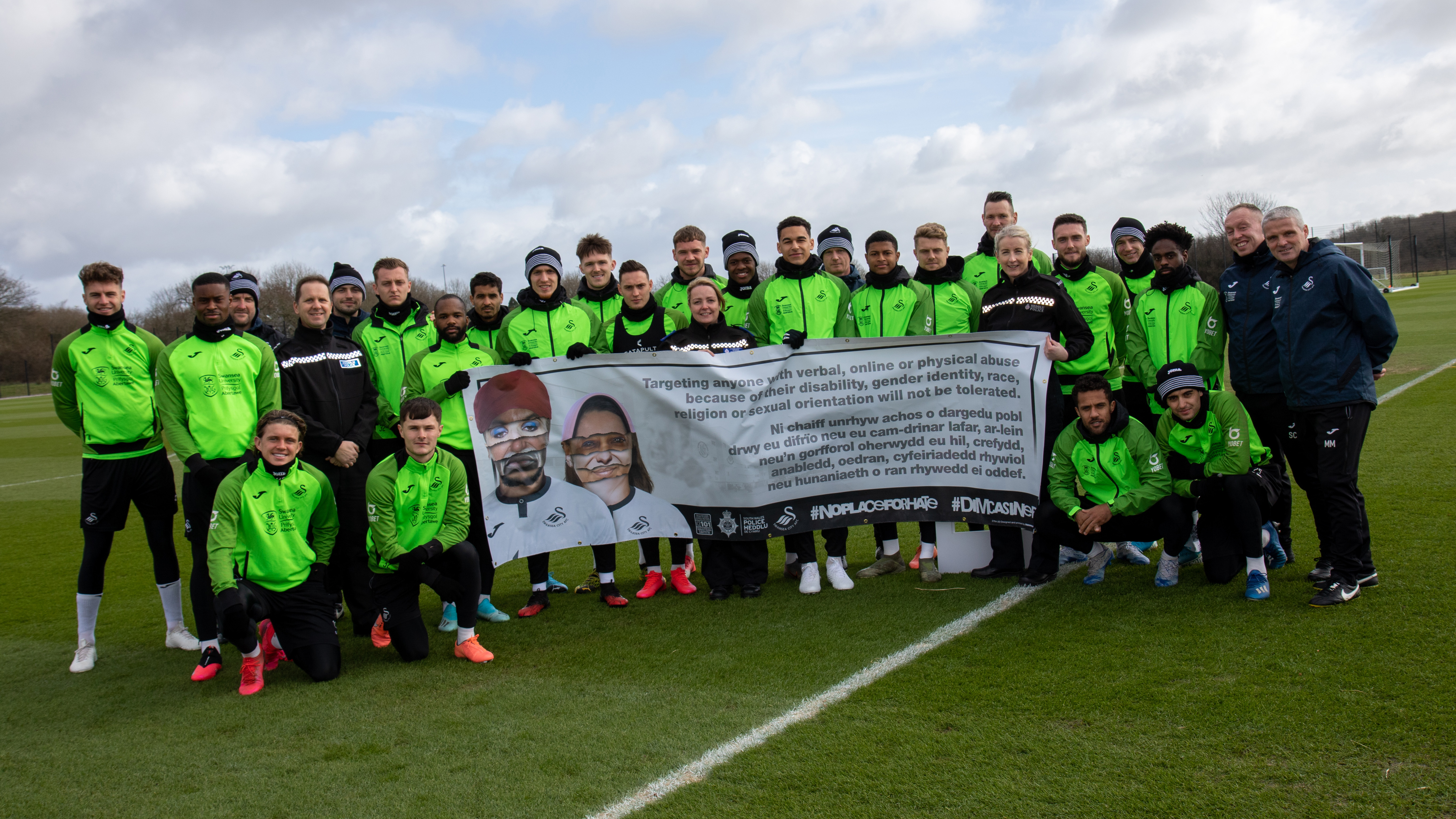 South Wales Police's western division community team have joined forces with Swansea City to raise awareness of hate crime.
The specialist hate crime team attended a training session with the Swansea City squad to raise hate crime awareness amongst players.
Officers and volunteers also attended the match against West Brom on Saturday to raise awareness of what a hate crime is and how to report it.
They had specially designed materials for the campaign, which included a representative image of some of the people who could be victims of a hate crime in a Swansea City shirt. The team engaged with supporters and also raised awareness in the matchday programme and on the big screens throughout the game.
PC Anne Overton, a hate crime officer, said: "We would like thank Swansea City for helping us raise awareness of hate crime. Sport is a key area where we can all work together to instil an inclusive culture that tackles racist and homophobic behaviour. There is no place for hate in our communities, including in sport."  
South Wales Police take hate crime seriously. If you witness a hate crime or are a victim please get in touch via 101 or 999 if the matter is of an urgent nature. You can also report online on South Wales Police's website www.south-wales.police.uk or the True Vision website www.report-it.org.uk.