Speakers confirmed for Let's Talk Menopause event at Swansea.com Stadium
11th October 2022
Club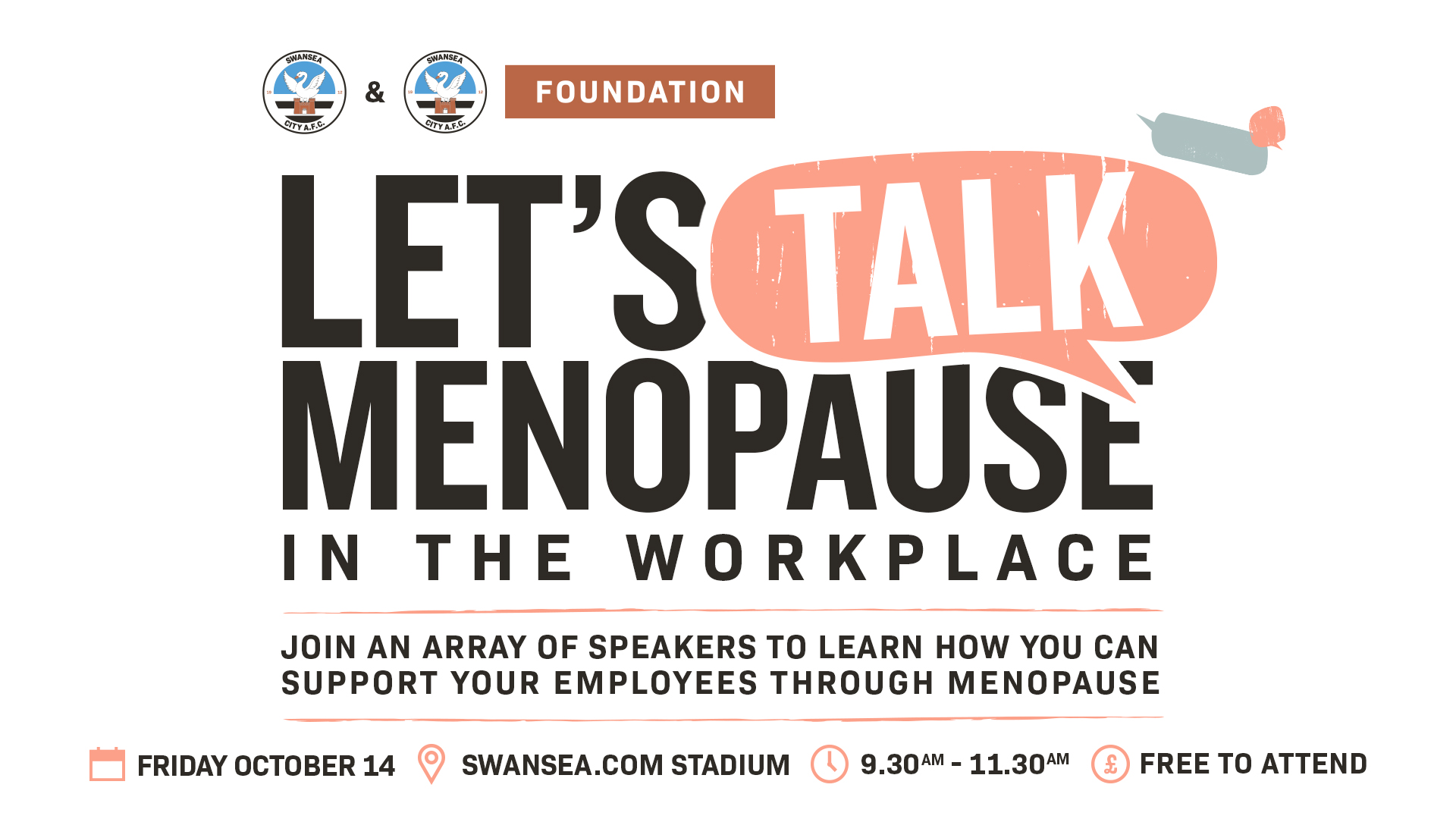 Dr Sandar Hlaing, Tina Backhouse and Gaele Lalahy are among the speakers confirmed for the upcoming Let's Talk Menopause event which will take place at the Swansea.com Stadium on October 14.
The event, which will be hosted in conjunction with local MP Carolyn Harris, aims to provide information and create a better understanding to help employers better support employees who are experiencing menopause symptoms.
The event will begin at 9.30am and will include speeches from Dr Hlaing who specialises in menopause; Lalahy who created Balance App an app which helps companies support their staff; and Backhouse from pharma company Thermamex who have been involved in the MenoVest – a vest which replicates symptoms of menopause for wearers and can help employers understand a bit more about it.
The full list of speakers is: Carolyn Harris, Dr Sandar Hlaing, Annie Thompsett (Compass Cubed), Gaele Lahaly (Balance App), Tina Backhouse (Theramex), and Laura Neale (Wellbeing of Women).
There will also be a representative from Wellbeing of Women who will be able to explain in detail the purpose of the Menopause Workplace Pledge which Swansea City AFC recently sign up to.
Nicola Butt, Swansea City human resource manager, said: "The Menopause Workplace Event is important as it allows us to highlight menopause on a larger scale and affirms our commitment to being a supportive and inclusive employer.
"We're aware of the statistics around women leaving employment due to menopause and the impact it has had on their work, and this isn't a statistic we want our employees to fall into.
 "I think every business should be taking steps to acknowledge women's health and they should have something in place to support women experiencing the menopause, whether that is a policy, training, general communication or something else."
If you would like to attend please fill in the form below. This allows us to accommodate all who are interested in attending.
Please note that you will not receive an email confirmation after registering. Anyone who registers via the above link will have a place reserved at the event.