Stacey John-Davis wants Abergavenny win to be season turning point
24th November 2022
Women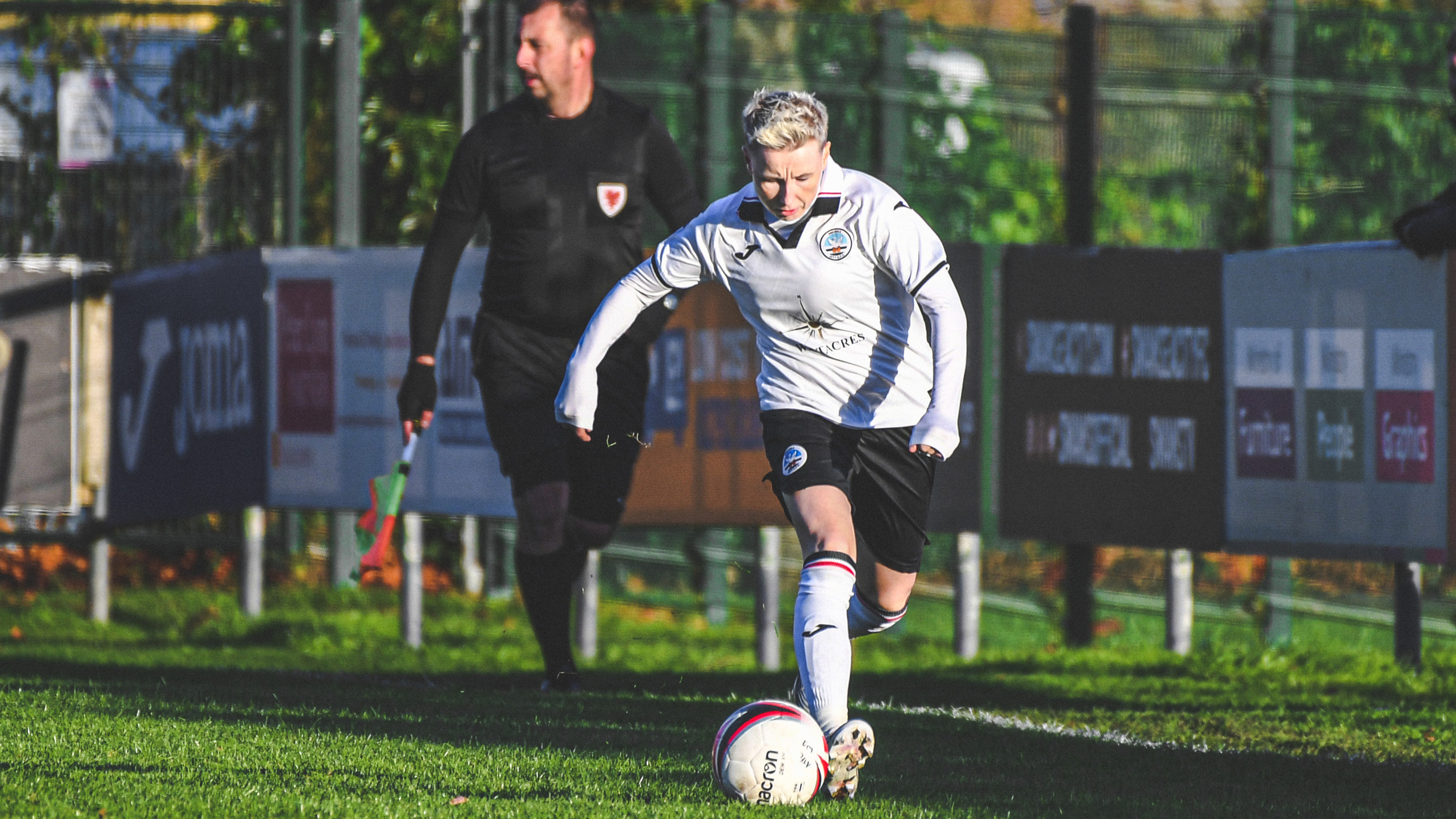 Swansea City Ladies forward Stacey John-Davis wants the team's statement win over Abergavenny Women to be a turning point in their season. 
The Swans sit second in the Adran Genero Premier after beating bottom-placed Aber 5-0 in midweek, but it's been a challenging few weeks for the side as they found themselves knocked out of both the FAW Women's Cup and the Adran Genero Trophy.
However, the team showed real resilience to bounce back with an emphatic win in the league.
"We're delighted," said John-Davis.
"It was nice personally to get on the scoresheet, but the main thing is the three points and we've come away with them.
"We're hoping this is the turning point and that we can kick on now for the rest of the season."
The forward – who was the Adran Premier's top scorer last term – secured her first and second goals since returning from a collarbone injury.
John-Davis missed six weeks of the league campaign and admitted that goals have been difficult to come by since returning to action but she's hoping that that's behind her following her brace against Aber.
"It's always hard coming back from injury," she added.
"It's taken me a bit of time to start finding the back of the net so I'm really happy to come away from today with two goals.
"All we can do now is take things game by game and look to build on this performance."