The Stateside Jacks
26th April 2021
Fans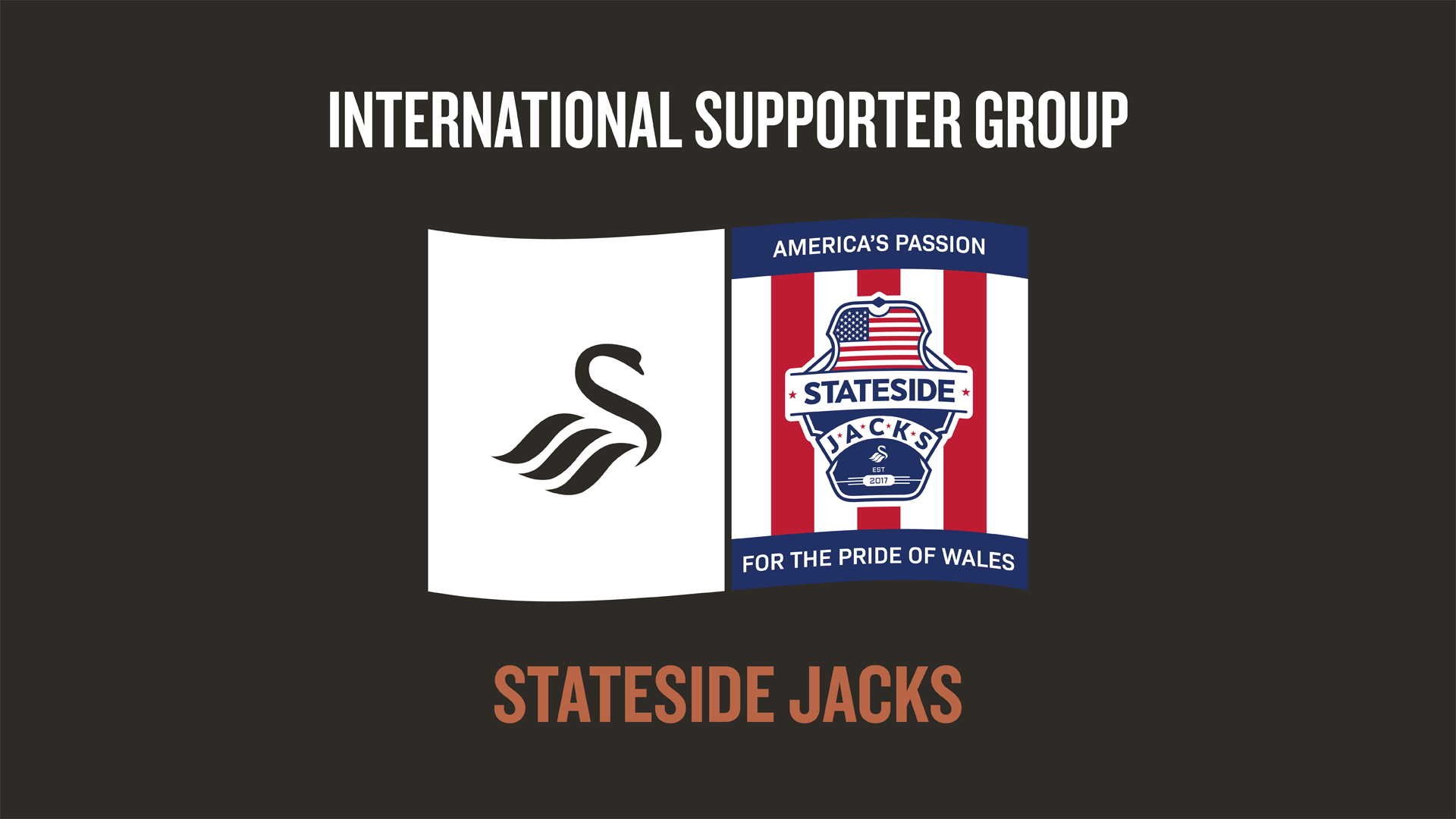 Group name: The Stateside Jacks
Contact: Marc Padro
Email: contact@statesidejacks.com
Facebook: https://www.facebook.com/groups/683502435148013
Website: http://www.statesidejacks.com/
Number of members:
Formed: 2017
About: Formed in 2017, the Stateside Jacks became an official supporters' club on Independence Day 2018. 
It all started back in 2017 when the Swans came to the States for their pre-season tour. Various regional Swansea City fan clubs from around the United States combined forces to create the Stateside Jacks, a ragtag group of misfit fans with an unspeakable passion for their Welsh football club.
With regional supporters' groups based across the United States, each brings their own unique identity to Swansea fandom, from New York City to San Diego. We see the Stateside Jacks as our unique opportunity to bring together a large group of national fans with the aim of creating a common bond for the club they support.
Affiliated groups: Atlanta Jacks, Arizona Jacks, Baltimore Jacks, Carolina Jacks, Chicago Jacks, Columbus Jacks (Ohio), Cream City Swans (Milwaukee), DC Jacks (Washington), Detroit Jacks, Florida Swans (Gainesville), Jacks in Philly, Jet City Jacks (Seattle), Lone Star Jacks, Long Island Swansea City Supporters, Minnesota Jacks, New Jersey Jacks, New York City Swans, Sacramento Swans, Scenic City Swans, San Diego Swans, Swan City Swans (Orlando).