Stay at home, stay in touch
5th April 2020
Fans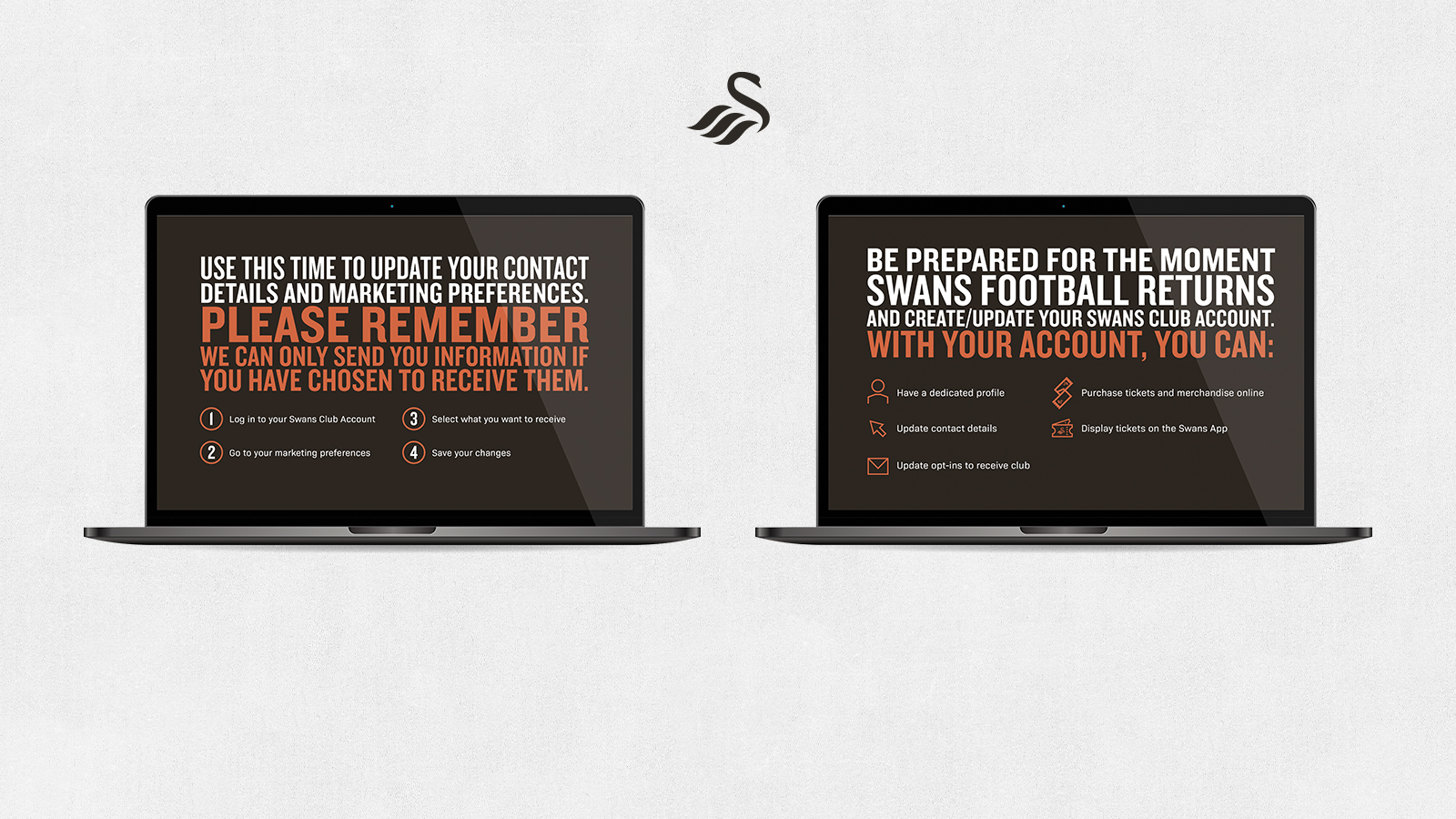 With everyone staying at home it has become increasingly important for everyone to stay in touch. To ensure you are remain up to date with the latest news and communications from Swansea City, supporters are encouraged to use this time to create a Swans Club Account or update their contact details and marketing preferences in their existing accounts.
Designed to make life easier for Swans fans online, the Swans Club Account single sign on (SSO) facility will allow you to use just one account to purchase tickets and buy merchandise.
Supporters with existing accounts are able to update their contact details and update opt-ins to receive club emails. Subscribing to a mailing list means supporters can choose what they want to receive from the latest club news to ticket availability and the latest merchandise and hospitality offers.
To start receiving emails from the club, supporters are asked to follow these simple steps:
Log into your Swans Club Account on swanseacity.com

Go to your marketing preferences in your profile

Select what you want to receive

Save your changes
Those who have not yet set up a Swans Club Account can be prepared in readiness for the return of football by setting up an account HERE.
By creating a Swans Club Account, supporters are able to have their own dedicated profile, to update contact details and opt-ins to receive club emails, purchase tickets and merchandise online and display tickets on the Swans App.
Supporters can change their marketing preferences and/or unsubscribe at any time.
Stay at Home, Stay in Touch.