Steve Cooper bemoans refereeing decisions
11th December 2019
First team
Swansea City head coach Steve Cooper felt his side had been denied two penalties in their draw with Blackburn, and contended that neither of the game's two red cards were merited.
The Swans and Rovers shared the spoils at the Liberty Stadium as Andre Ayew's header rapidly responded to Danny Graham's early opener.
But the real talking points arrived after the break as Swansea saw appeals for a handball against Bradley Dack waved away, before Sam Surridge was also denied a spot-kick after going down as he looked to check inside Ryan Nyambe.
Cooper felt both of those instances should have seen referee Jeremy Simpson point to the spot, while he felt the second yellow cards dished out to Carroll and Dack were poor decisions.
"I've seen the penalty decision back for handball and it's just a massive error from the referee," said Cooper.
"Because he knows he made the error he's then made the poor red card decisions and he's lost his composure really.
"I wouldn't say he lost control of the game and I didn't think either was a red card to be honest – they're not because I've looked at them back.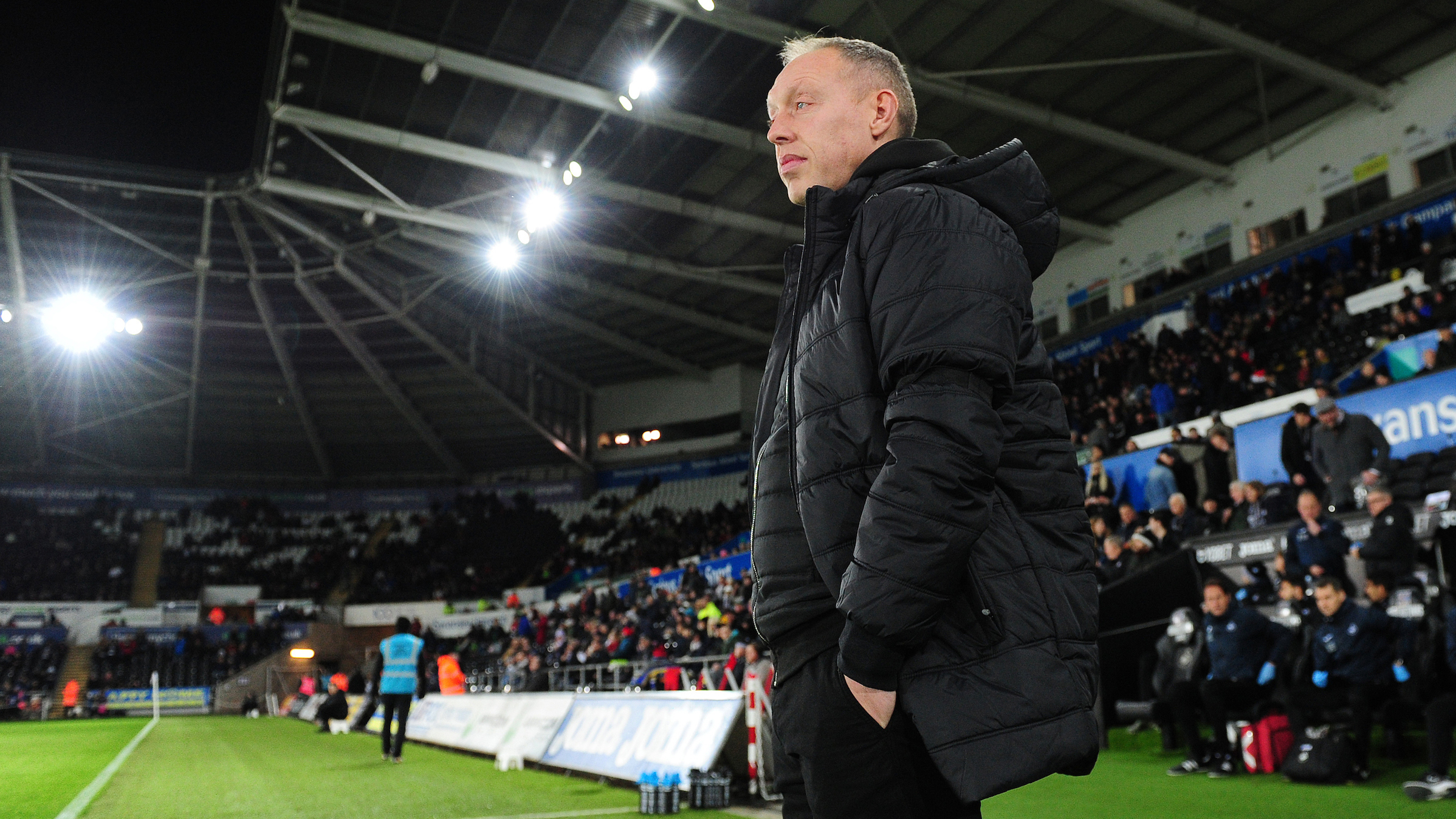 "He's made four major decisions and he's got them fundamentally wrong. I'm only being honest. I am criticising him, but I'm saying it as I thought at the time and I've seen them back via the analysts and I've been to see him as well.
"He knew it hit his hand, so he said that and his hand isn't next to him, it's out. I get it if there are loads of players around him, but it's travelled 15 yards before it's hit his hand.
"He is going to be embarrassed when he sees it back on TV.
"It gets overturned in the Premier League, doesn't it?
"Then Sam Surridge gets pulled down. The one where he's checked – it's a penalty.
"Anywhere else on the pitch, it's a penalty. I think he lost composure because he knew he'd made some big errors.
"He was nervous. I was very respectful afterwards because I knew he was uncomfortable with his night.
"He's a professional and I want him to progress, but we have to be honest and feedback on it, and unfortunately he's going to get marked down."