Steve Cooper hopeful over return of fans for play-off fixture
6th May 2021
First team
Steve Cooper is hopeful some of the Jack Army will be able to be in attendance play the home leg of their upcoming play-off semi-final.
Swans fans have not been able to watch their team in person since the goalless draw against West Brom on March 7, 2020, before the coronavirus pandemic forced a suspension of the 2019-20 season.
Football resumed the following June, but all games from that point to now have been played in empty stadia.
But it was announced in April that that cultural and sporting events would be part of the pilot scheme for the return of spectators.
No decision will be taken until after the results of Thursday's Senedd elections are confirmed, but head coach Cooper would love nothing more than to have Swansea fans at the Liberty for the crunch promotion fixture.
"I really hope we can get the fans back," he said.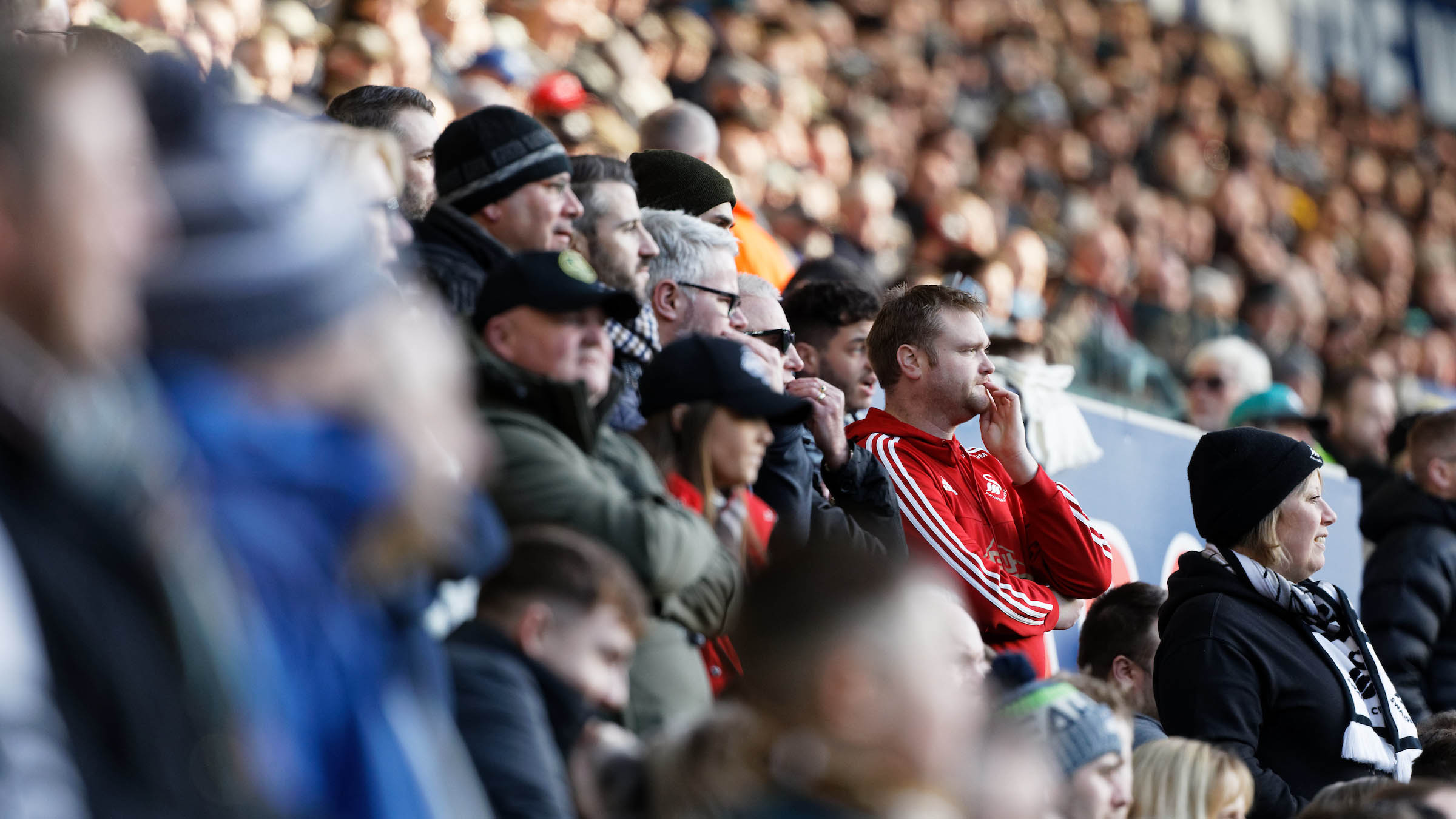 "There is a lot of talk and work going on at the club at the moment, where we are hoping to get the green light to get a portion of supporters back.
"I am sure the club are doing the best they can, we have had a long time to prepare for this so we should be ready, and if we get the green light it would be amazing.
"Whether it is 50 fans, 5,000 fans or 50,000 fans; the quicker we can get the Jack Army back into the stadium the better.
"That goes for all of football, even when we go to away games you don't wish to be keeping people out of stadium at any club or with any set of supporters.
"But, with our club, we want our people back in our ground as soon as possible because it is a special place. When the atmosphere gets going is unique, so the sooner the better."