Steve Cooper | Matt Grimes will thrive as Swansea City captain
30th July 2019
First team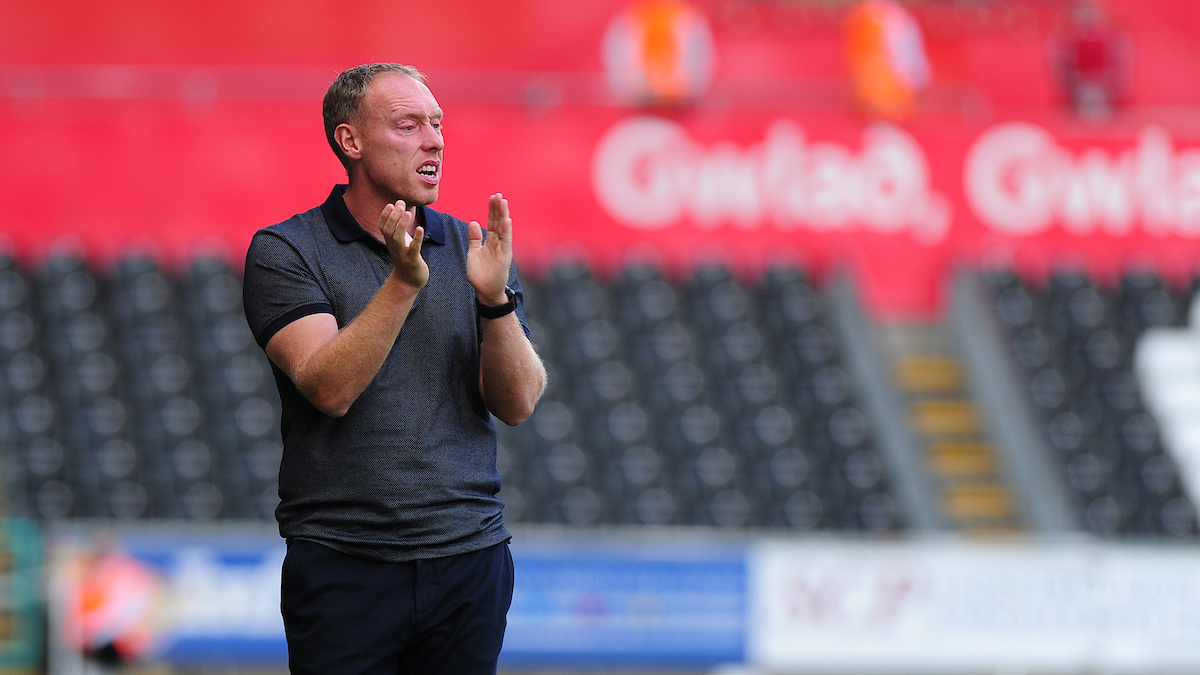 Swansea City head coach Steve Cooper believes captaincy will make Matt Grimes an even better player.
Midfielder Grimes, 24, has been named Swans captain for the 2019-20 season, having led the club in pre-season friendly victories over Exeter and Atalanta.
The likes of Wayne Routledge, Nathan Dyer, Mike van der Hoorn and Kyle Naughton were among the options available to Cooper.
But the Swans boss felt Grimes – Swansea's player of the year for the 2018-19 campaign – "ticked all the boxes" when it came to selecting the right man to wear the armband.
"Matt ticked all the boxes. He had a very good season last year, which resulted in a few personal awards and showed he's very much established in the team," said Cooper.
"I think this is a perfect opportunity for him to grow again as a player.
"To use the phrase he said to me, he doesn't feel like a young player any more and feels ready for a challenge like this.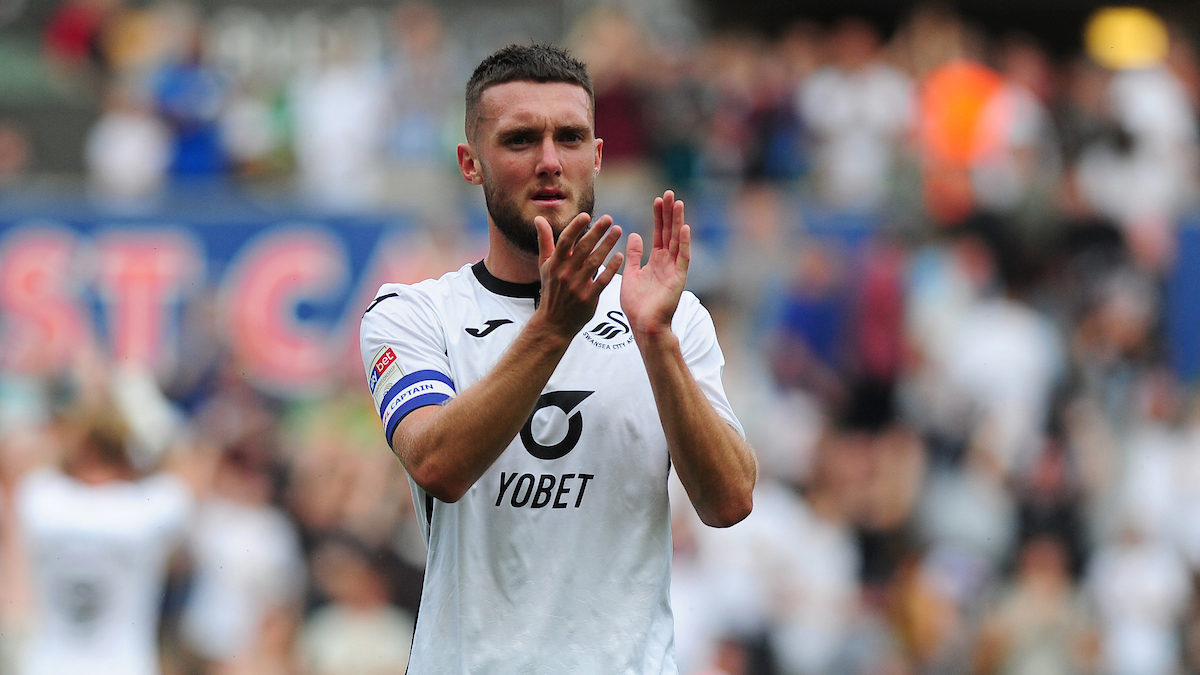 "He naturally behaves like a captain on and off the pitch. He's been here a while now – albeit with a few loans in between.
"We had lots of players that can be captain and will continue to be leaders, but he is the one who's been chosen to wear the armband and I think he'll be a really good advocate for the team – both on and off the pitch."
Cooper had previously spoken of the need for the club captain to be a visible and positive presence for Swansea City in the local community, and he feels Grimes has the ideal personality and skills to embrace that aspect of his new role.
"I think Matt is somebody who naturally thinks of others as well as himself," added Cooper.
"With the club, he needs to have a fantastic connection with the community and the fans. This year more than ever, we really need to be connected the best we can.
"I think he will be the person that can drive that forward and make sure we are visible whenever possible at events like fans' forums.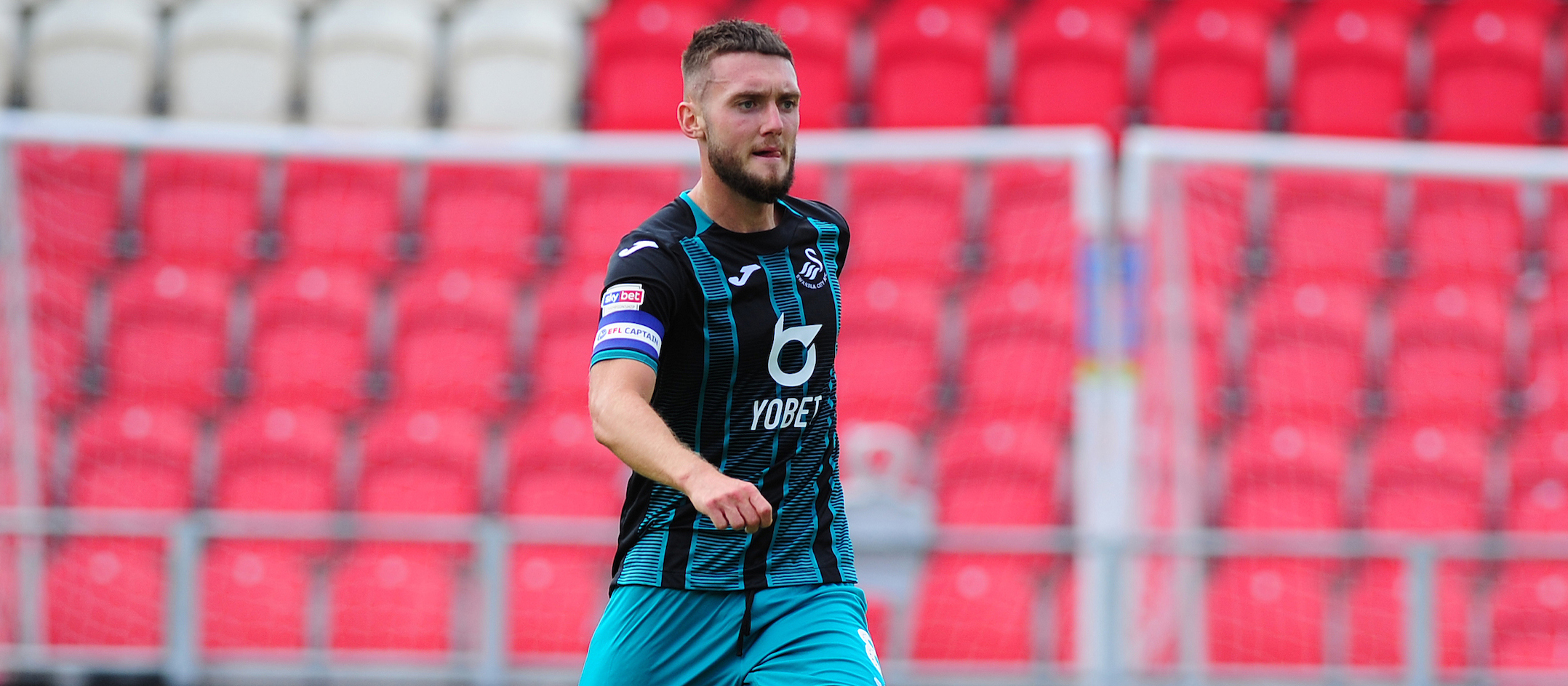 "He'll be first to be there himself or, if not, he'll be making sure he organises other players to be there.
"I think it's a good step forward for him, he'll thrive with it. It will make him a better player and have a good impact on the team as well."
Cooper has taken his time over appointing a captain, having been keen to assess a number of options ahead of his first season in charge.
And he revealed how several conversations with Grimes led him to believe he'd found the leading candidate to lead Swansea City.
 "I didn't just say 'you're captain, get on with it'. I asked him what type of captain he wants to be and how he wants to be viewed," added Cooper.
"We've had a couple of conversations about it so it's been a bit of a process, but we both feel ready to crack on with it and I'm sure it'll be a positive move for everybody."