Steve Cooper | We are excited to get going again
18th June 2020
First team
Steve Cooper says there is a feeling of excitement around Swansea City as he and his players prepare to return to action having gone three months without a game.
The Coronavirus pandemic forced the postponement of all football in March, but the Swans will return to action when they face Middlesbrough at the Riverside Stadium on Saturday.
Cooper's side are just three points off the play-off places with nine games of the 2019-20 campaign remaining.
And, while the lack of fans and numerous measures taking to prevent the spread of Covid-19 mean the matchday will have a very different feel, the head coach and the Swans squad are eager to get back into the thick of the action.
"It's exciting. It's been a long time coming," said Cooper, who also confirmed that the Swans squad will travel on two separate buses either side of their flight to Middlesbrough, while players will have hotel rooms to themselves as part of the measures required for football to restart.
"We have had a longer break than you would even get from an off-season, they have been completely different times.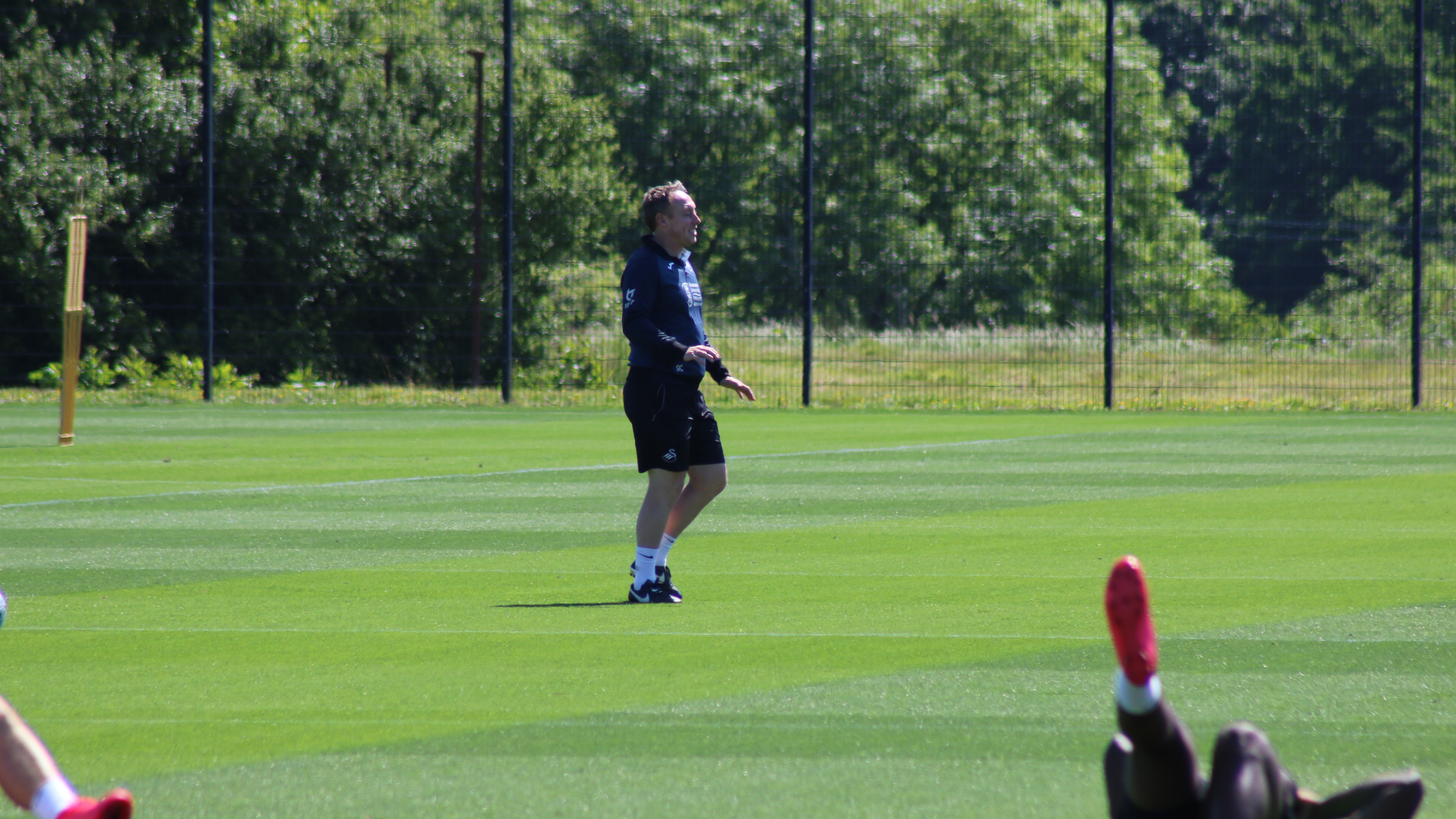 "There have been loads of moments where we were in the unknown on if we would return and what it would look like.
"We're only 48 hours away from playing now, it's great. We're really excited and can't wait to get going.
"Everything has been leading towards getting going again and it gets going on Saturday. We have had a positive few weeks of training and it all starts on Saturday.
"I think everyone thought that at some stage that we might not get to play these games, when the pandemic was at its worst, it has been awful and still is.
"We are in a completely different world now, so I think everybody at some stage probably thought this could be in doubt. We are excited to get to play again."