Steve Cooper | We have to be ready to fight
22nd February 2020
First team
Steve Cooper wants Swansea City to showcase the fighting fundamentals they will need if they are to claim victory against Huddersfield this afternoon.
The Swans look to snap a five-match run without a win and close a five-point gap to the play-off places when they host the relegation-threatened Terriers.
Head coach Cooper was pleased with some of the attacking football his side played in their draw at Hull, but also felt his side had been guilty of not doing some of the basics required without the ball.
And, with his side looking to return to winning ways, Cooper wants to see a competitive, fighting tone to their display.
"We won't take anything for granted," he said.
"I went to Derby v Huddersfield and, while it was a wind-affected game with the weather, they were fighting.
"I am not exactly sure of their league position, but they are not at the end of the table they want to be at.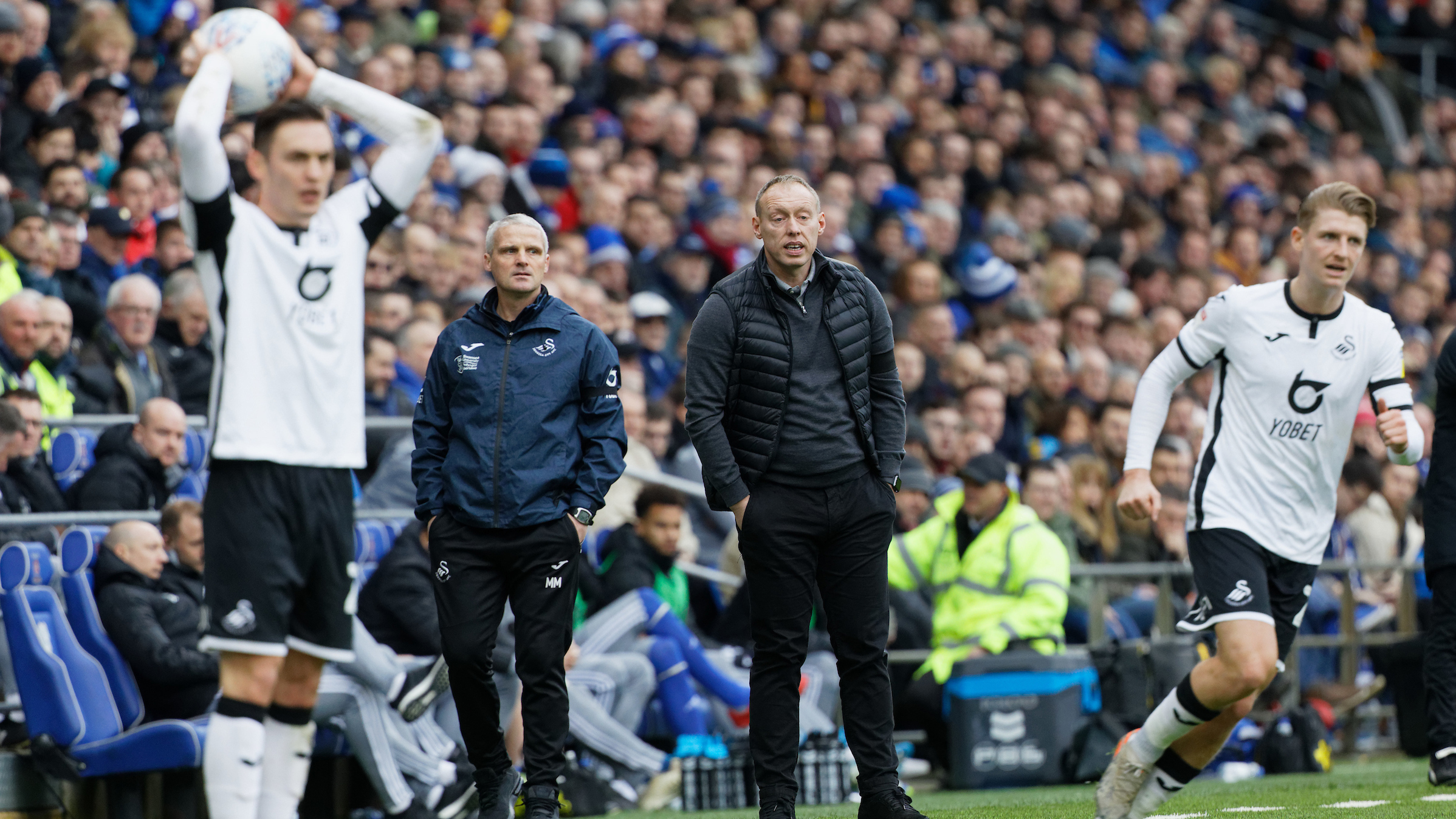 "So, they will be fighting but that's a non-negotiable part of playing a football match.
"It's a bit of a cliché, but you have to earn the right.
"We are trying to play a certain way, we want to dominate with the ball, but that can only happen if you are willing to compete and fight.
"You have to be ready to get the better of your direct opponent.
"We are as clear on that message to the players as we are with any of the other stuff.
"That for me is a fundamental, that we are up for the challenge. If we are not, that will not be for me.
"So, let's be committed, be competitive, be ready and back ourselves to play well and win the game."