Steve Rands | Hull, the Vetch, Pep and Swansea
14th February 2020
First team
A trip to Hull City makes for one of Swansea City's longest away journeys of the season, but for Steve Rands it will be a case of coming home.
After all, the Swans head of performance analysis hails from the East Riding of Yorkshire.
His has been a football career taking in stints working with the likes of Pep Guardiola, Frank Lampard, Roberto Mancini and Manuel Pellegrini.
But it all began in his home city, and with a love of Friday night's opponents.
Having been a player of enough ability to make the Tigers' centre of excellence, the young defender was a regular both at their old Boothferry Park home and their newer surroundings at the KCOM Stadium.
He also happened to be in the away end on a momentous afternoon at The Vetch, where James Thomas' hat-trick headlined a 4-2 win over Hull that ensured Swansea City retained their Football League status and started a remarkable decade and more.
"I lived in Hull for the majority of my life and grew up as a Hull fan and enjoyed every minute of the journey from Division Three to the Premier League with them," says Rands.
"It was always football for me and I was always a Hull City fan. I used to get picked on at school for being a Hull City fan because there weren't many around Hull at that time, everyone supported the likes of Manchester United or Liverpool.
"I played as a defender at local level. I managed to make the centre of excellence a couple of times but that was it.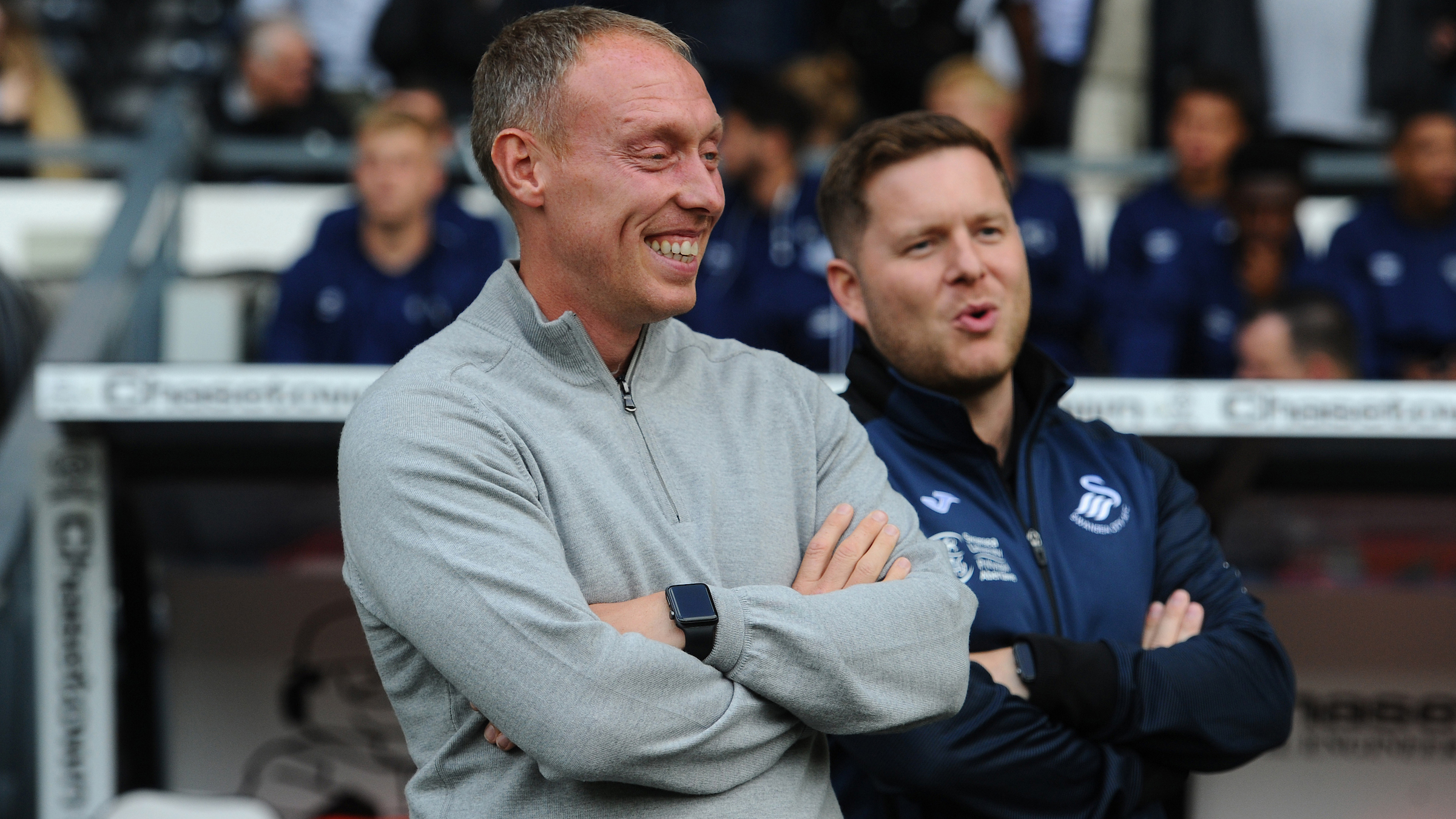 "As a supporter I went to as many games as I could. Back in 2003 I was there at The Vetch.
"Just two years earlier, Hull had been in a similar situation to what Swansea were in down at the bottom of the table and possibly dropping out of the football league altogether.
"I remember Alan Fettis being in goal, he played for Hull for years. I think he let the Swans have that penalty, and it changed the game for them.
"I speak to Leon (Britton) about the one penalty, I joke with him about it being a dive, but those are the things you have got to do to try and change the fate of a city essentially.
"I visited a lot of lower league grounds back then, but the Vetch had a lot of character to it.
"I remember standing opposite the big double-tiered stand behind the goal and you didn't often see a double-tiered stand like that behind a goal. It was nice to see and it was a good day for the Swans.
"Of course, I would have never imagined that day that I would one day end up working for the club."
From a young age, Rands had a keen interest in coaching and he completed a degree in sports coaching and performance at the University of Hull, which was also where former Swans boss Graham Potter once worked.
From there the opportunity came up to work with Barnsley under Simon Davey, before the short move to Scunthorpe.
Rands would get his first taste of a trip to Wembley with the Tykes, more would follow with the Iron, andn little could he have known how often he would get to visit the home of English football in the years ahead.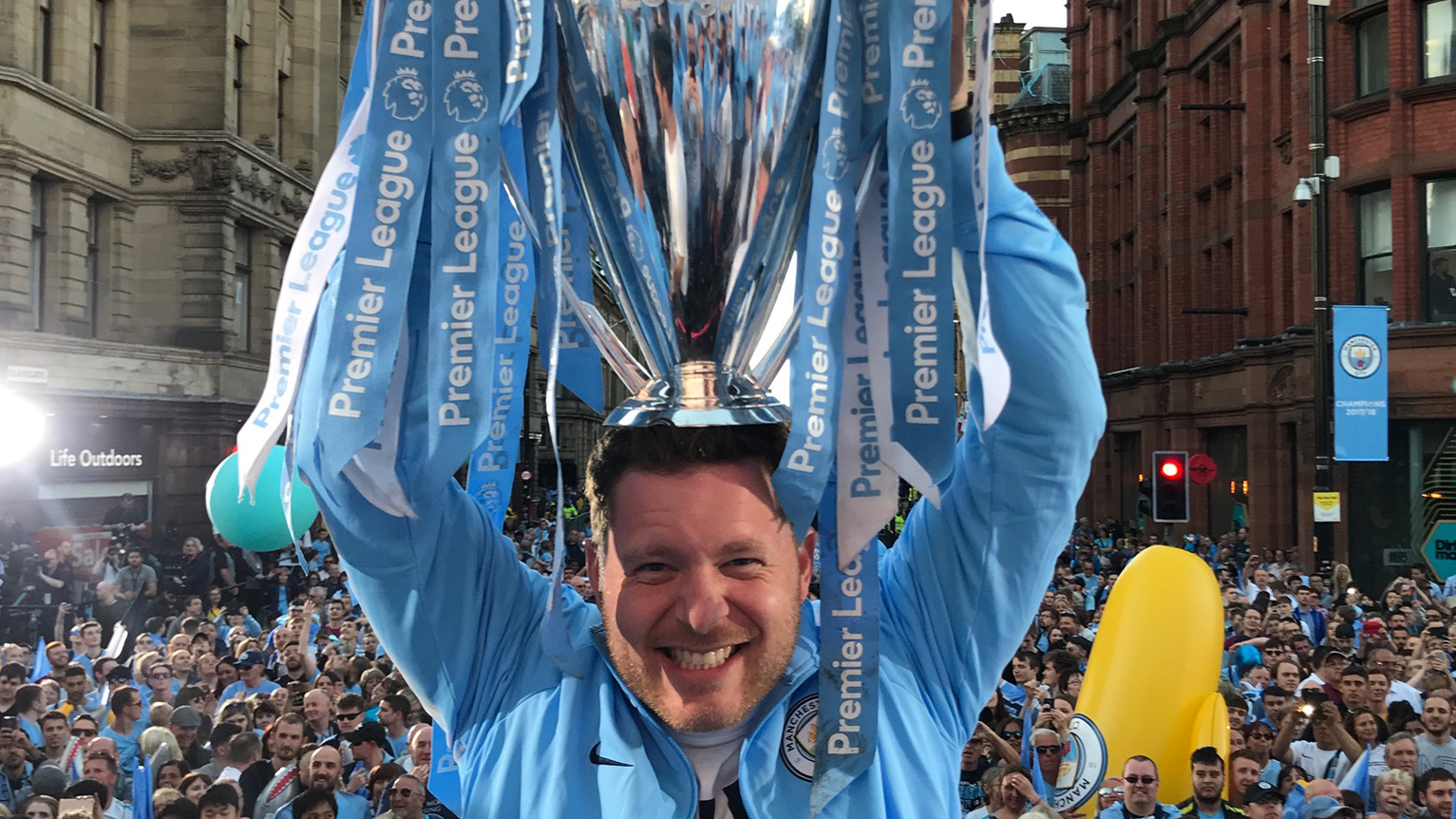 And he views those formative years of his career as key in his personal development.
Indeed, it was a pair of cup ties against Manchester City while at Scunthorpe that would pave the way for him to join the Etihad Stadium revolution that was in the process of turning the Citizens into the most successful club in the land during the past decade.
"Whilst I was at university, analysis started to become more apparent in football clubs and I was given a really good opportunity to go and work with Barnsley for a year alongside my studies," adds Rands.
"We had a relatively successful season, we got to the semi-finals of the FA Cup, losing to Cardiff funnily enough in the semi-final.
"From there I needed a full-time job so I went to work with Scunthorpe under Nigel Adkins and we had a really successful season.
"We got to the Johnstone's Paint Trophy Final but unfortunately lost and then third time lucky we got to the play-off final and beat Millwall to be promoted to the Championship.
"Luckily, at Scunthorpe we had played Manchester City twice, once in the League Cup and once in the FA Cup.
"On both occasions, myself and the analysts from Manchester City had swapped ideas and different ways of doing things.
"At the end of the year, they gave me a call and said there was a possibility of a position with the first-team and asked if I would be interested. It was a very exciting opportunity for me."
Rands' timing was impeccable, giving him a front-row seat for one of the most dramatic conclusions to a league season English football has ever seen.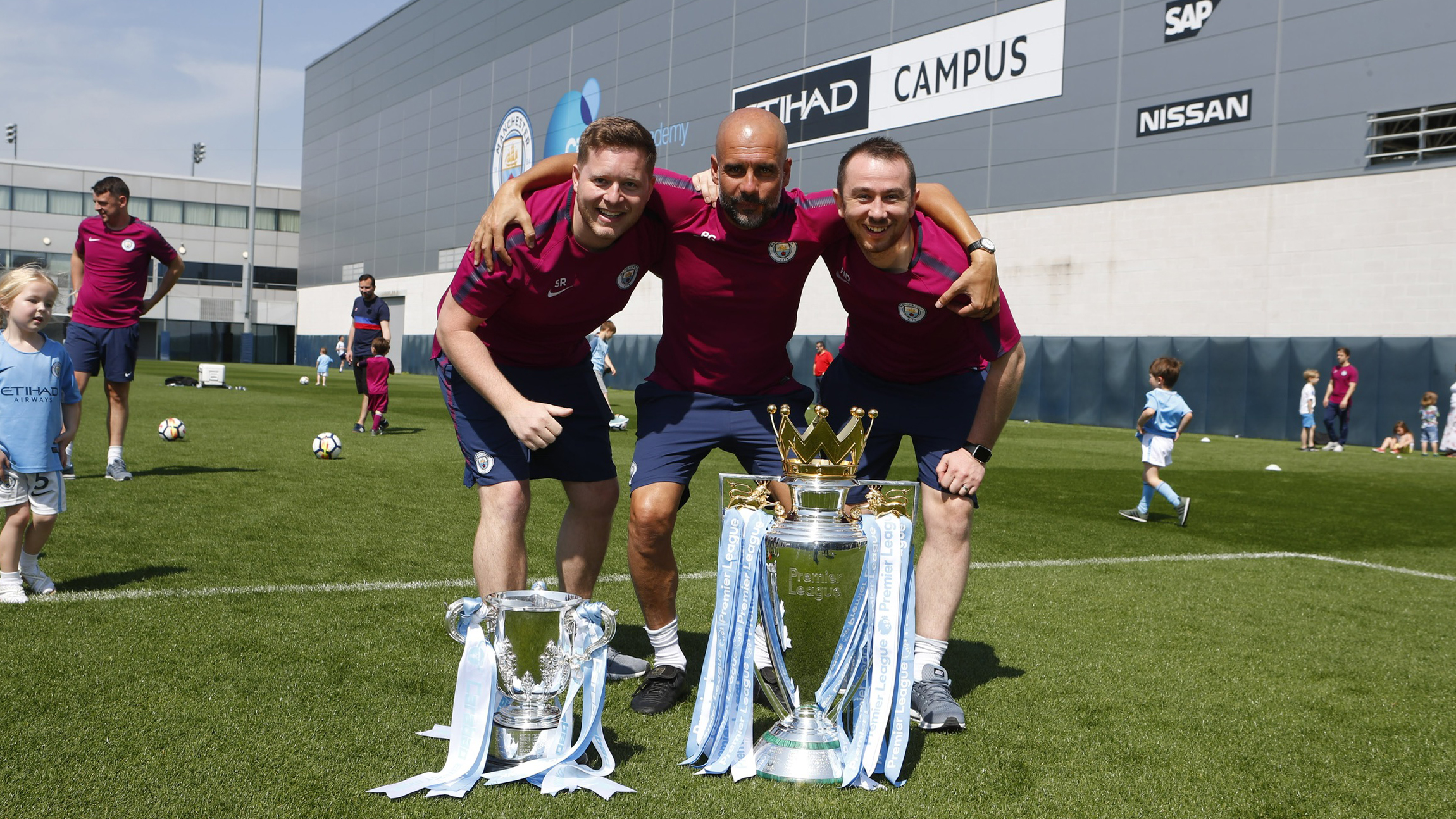 As City desperately sought the late goals they need to overturn their deficit against QPR and snatch the title from locals rivals Manchester United, Rands reveals how even his wife was far from convinced Mancini's side could turn it around.
Yet, the rest, as they say, is history. Indeed, indelibly inked into football history.
"It was a very, very special day," he says with a big smile breaking out over his face.
"It was a tense day, we had already pre-arranged a party in the night to celebrate.
"But there we were losing and in the 75th minute I had a text from my wife who was all ready for the party asking if she should just go home.
"From the lows of thinking 'what have we done?' Wondering how had we had messed it up, to the highs of Sergio Aguero's goal, it was unbelievable and a great way to win the Premier League.
"I will remember that day forever. I was on the gantry actually, recording the game from up high, and I remember celebrating with Steve McManaman who was doing some commentary from up there at the time.
"It was a crazy day, a crazy night and it continued from there."
There would be two more league titles and three League Cups during Rands' time with City, where he was also involved in looking to spread the club's on and off field identity among affiliated clubs such as New York City FC and Melbourne City FC.
Working under Mancini, Pellegrini and Guardiola gave him a unique insight into three of Europe's most high-profile coaches and, while there were many difference between them, it was not difficult to spot the unifying element that was integral to their success.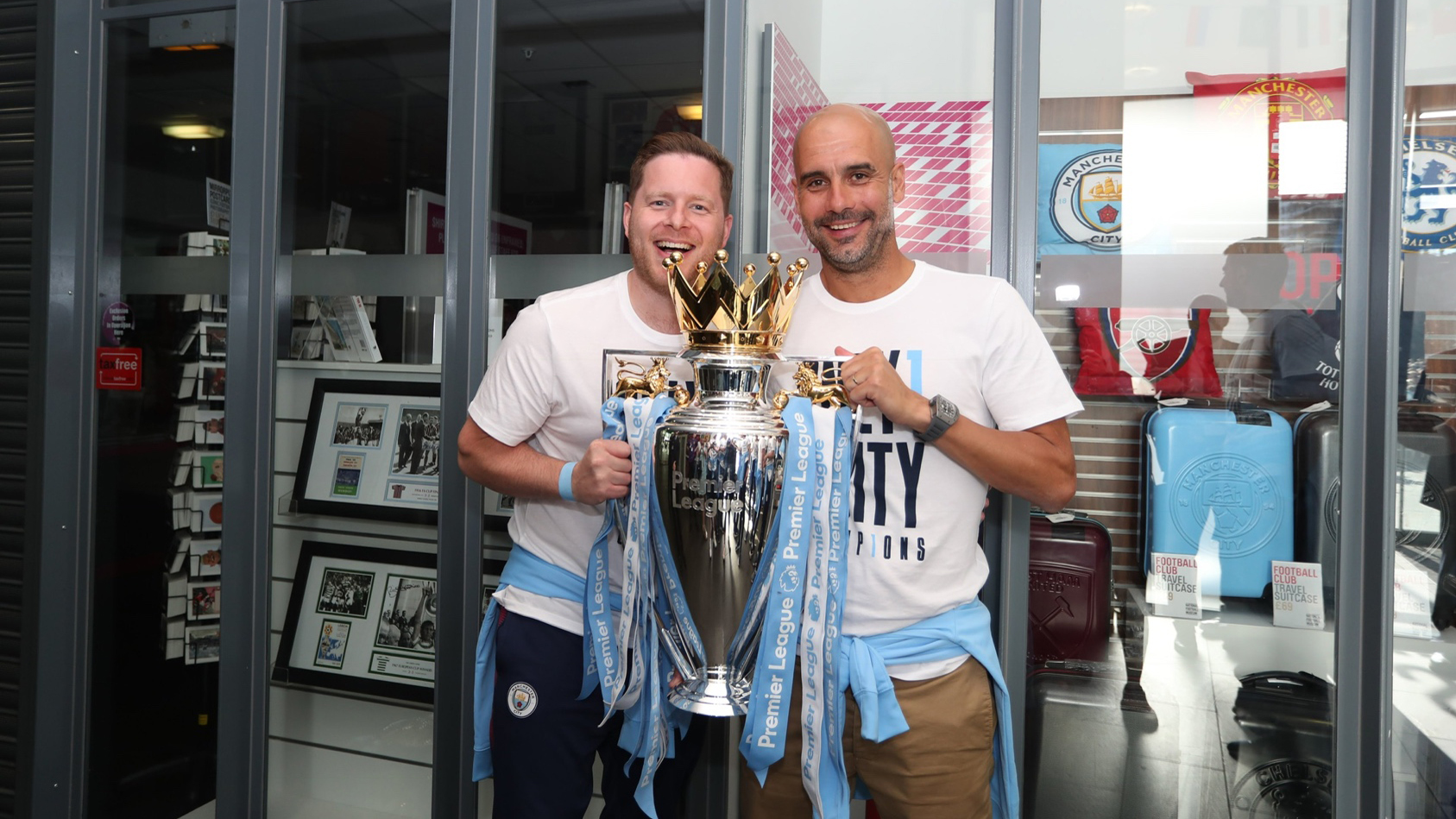 "I think they differed quite heavily in their mannerisms," says Rands of his former bosses.
"Mancini liked things done the way he wanted to do them, Pellegrini was a bit more fluid in his approach and Pep was intense.
"What united them all was a great work ethic, their drive and passion for the game.
"Pep was super intense but obviously we had a lot of success with Pep in developing his approach.
"It was amazing that he came into the club and what the club did to secure him to come in.
"Working with him was brilliant. We certainly had to change the way we did things just to fit his hours of work and how intensely he used to watch games, but it was good."
 In Guardiola – who Rands still has contact with – the 34-year-old got to work with a coach whose Barcelona sides will take their place as one of the finest seen in Europe, while his time at City saw them move the goalposts in terms of the sheer consistent excellence required to win a Premier League title.
The public image of the Catalan has always been one of a man of intense focus and a rare all-consuming drive.
Rands acknowledges those traits are representative of Guardiola's attention to detail, but he also got to saw the more relaxed side of the man that TV cameras do not.
"He is potentially one of the coaches that will define this era of football and he is doing that at the minute," Rands said of the former Barcelona and Bayern Munich boss.
"Some of the level of detail that he goes into is unbelievable, we got 16 training ground cameras put up at the training centre at Manchester City ready for his arrival just so we could watch and reflect on training.
"Every aspect was covered and we had coaches that would work on an individual basis with players like Raheem Sterling, trying to improve his finishing and obviously his scoring has gone through the roof since then.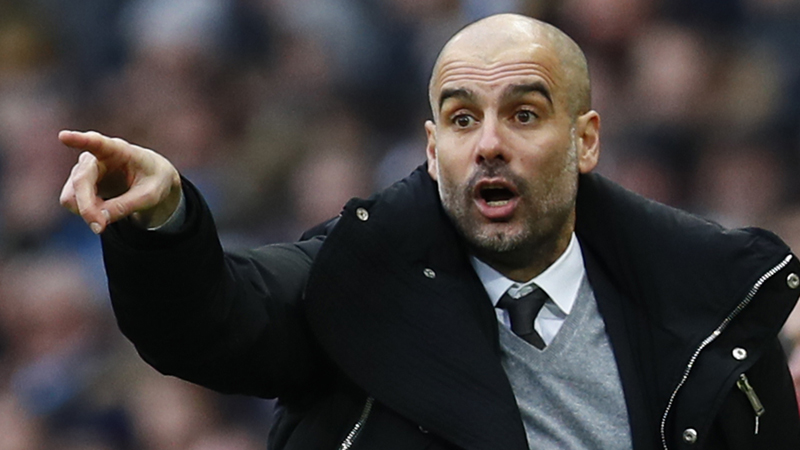 "There were certain times that he (Pep) would relax and he took up golf when he got to Manchester.
"He had a golf simulator actually put in our head tennis court that the staff used to play on. We would be in there playing head tennis and he'd be there on the golf simulator.
"In terms of his intensity, he was very intense. The meetings we used to have with the players were a great insight into his thoughts and his processes that he has developed throughout his career.
"The players used to love it, they'd want meetings that were very tactical that would bring them the results on the pitch."
From City, Rands linked up with Lampard at Derby, coming within heartbreaking sight of play-off success. Seeing off Leeds in a thrilling semi-final second leg at Elland Road, but falling just short in the final against Aston Villa.
Then Swansea came calling.
"Steve Cooper wanted an analyst and at the time I received a phone call asking would I speak to Swansea, so I spoke to the manager and he was the one who enticed me to the club," explains Rands.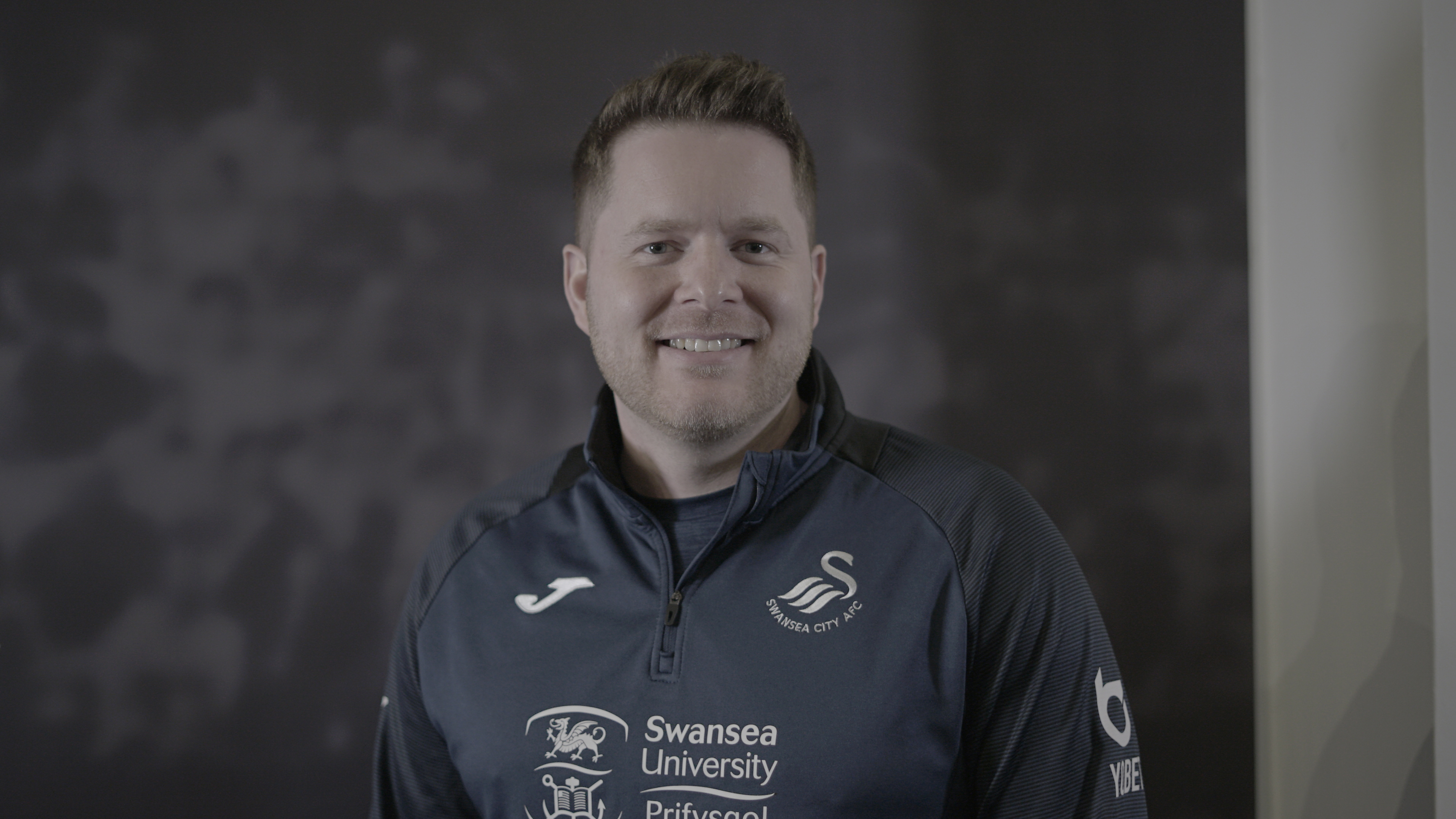 "His philosophy, his ideas and his approach to the game really fitted with mine. Since then, I have come in and worked really closely with him and his coaching team and it has been brilliant. I would say that it is one of the best coaching setups that I have been in.
"I spoke to one or two people who knew Cooper at the FA and Liverpool and they all gave him really high praise. So, from then on it was just a case of me getting down here and getting started.
"Hopefully, we can push for the play-offs and beyond and really get in there and secure it. It's a tough league, three games a week at times and we just have to keep working hard both on and off the pitch."
Swansea head to Rands' home city looking for a win to get them back on track after disappointments against Derby and QPR.
There will be plenty of family in the ground, but there is one Rands who will definitely have no split loyalties come kick-off time.
"I'll have family going to the game, my family are still up there and have tickets," says Rands with a grin.
"I'm not sure who they will be supporting but I'll definitely be in the Swansea camp, no split loyalties for me."
With that Rands is off and back to work; looking to make sure there are more good days ahead for Swansea City having already been present at one of their best.