Steven Benda feeling positive after making return from injury
14th April 2021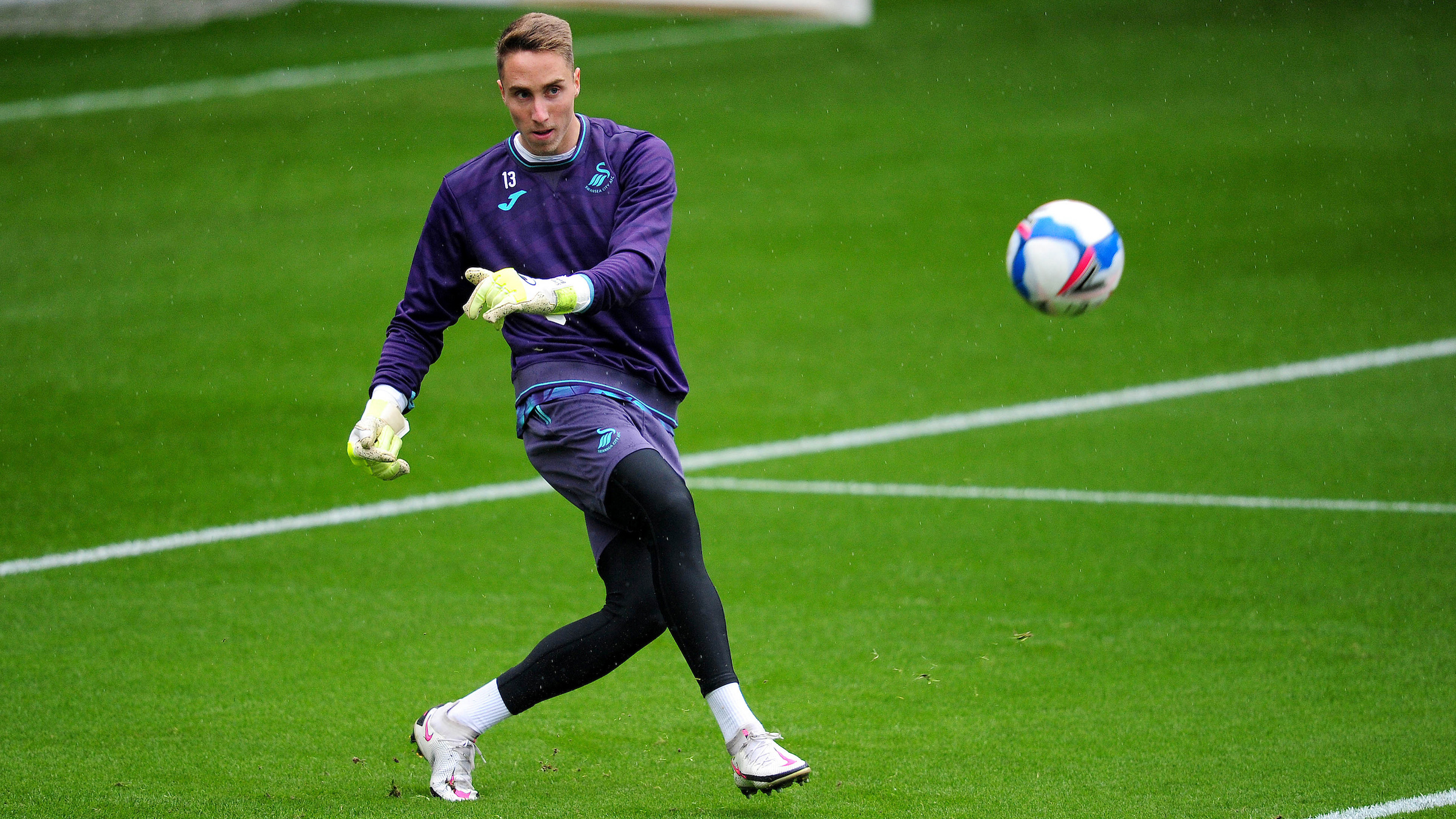 Swansea City goalkeeper Steven Benda felt "really good" being back out on the field in the thick of the action after stepping up his return from injury in the under-23s' draw with Crewe Alexandra.
Benda, who recently penned a new two-year contract extension in SA1, ruptured his ankle ligaments during a training session earlier this year and had to undergo surgery.
Tuesday's 1-1 draw at Landore was the German's first match since he made his first-team debut in the 2-1 victory at home to Millwall in October.
The young Swans held Crewe to a 1-1 draw after Brandon Cooper's second half header put the game back on level terms at Landore.
And Benda was delighted to get back to action, and outlined his desire to come back stronger from his setback.
"It felt really good to get 90 minutes under my belt. It's been a while and I've been working hard to get back to full fitness, so it feels amazing," he said.
"The recovery process wasn't easy but I worked hard to keep myself motivated and kept a good mindset. I had to constantly keep in mind that I wanted to be back out there playing, I took it day by day and focused on the rehab.
"The medical staff have been brilliant throughout the recovery process. There were a couple of other injured boys so we had a good team working every day and that really helped me get back to my full fitness.
"You need game time as a footballer, especially as a goalkeeper. Whenever you get a chance to get 90 minutes it's good mentally and helps with the decision-making side of the game. I'm hoping that I'm going to be back stronger now for next season."