Supporter guide for Swansea City v Blackburn Rovers
4th August 2022
Fans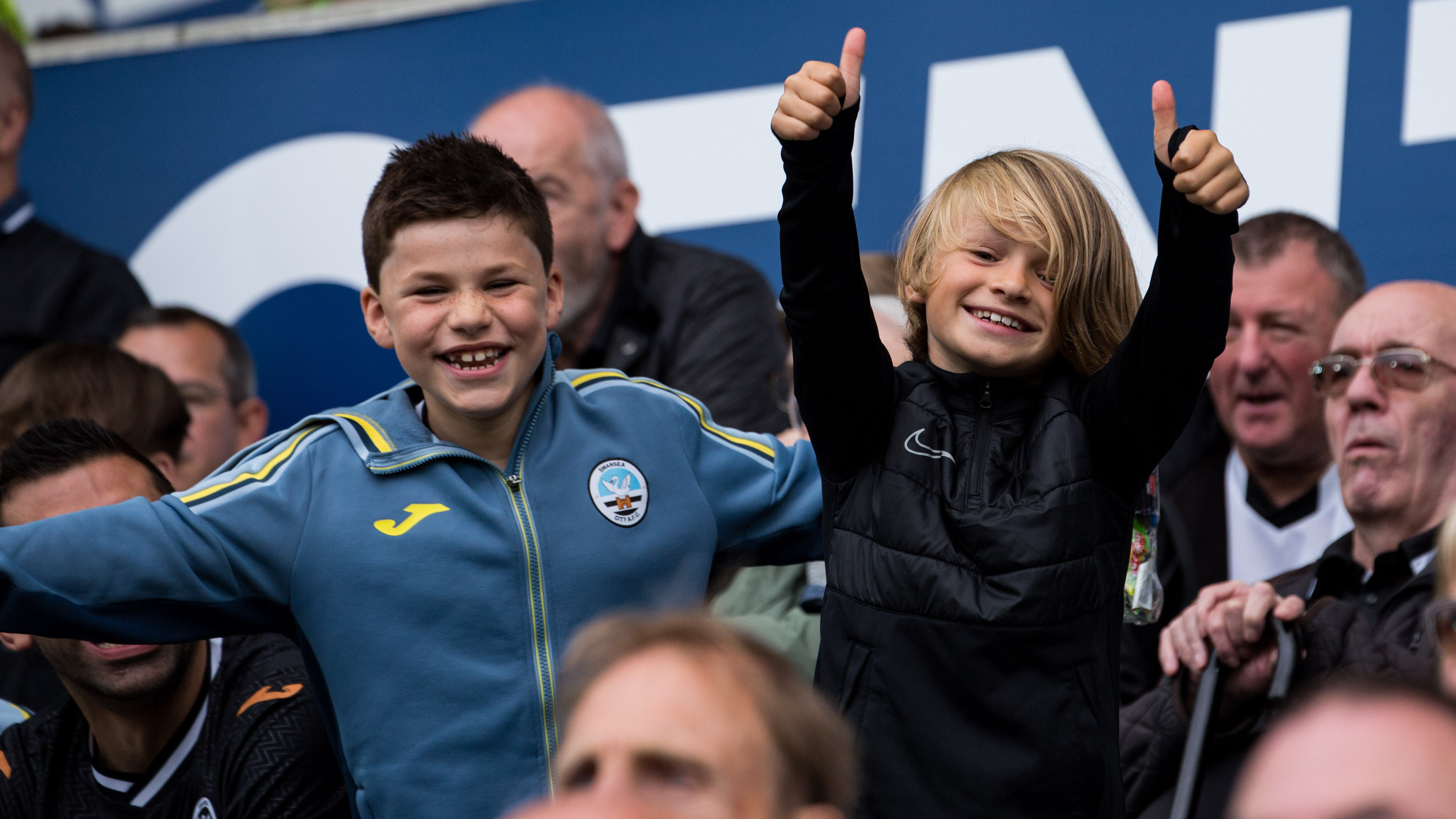 Swansea City is delighted to welcome supporters back to the Swansea.com Stadium for our first home game of the season against Blackburn Rovers on Saturday.
Ahead of kick-off, we would like to provide supporters with some important updates about this fixture and future matchdays in SA1.
In June the club held a fans' forum regarding matchday atmosphere where several ideas were shared amongst supporters and senior club staff, including head coach Russell Martin and chief executive Julian Winter.
The topic of pre-match music was universally popular with supporters, with more than a thousand requests being made via an online form. We have subsequently created a playlist of the most popular songs chosen which will be played over the course of the season – starting with Saturday's home game against Blackburn.
We are also delighted to inform fans that we will have a DJ located in the East Stand who will contribute to the build up to kick-off.
The DJ will be playing from 2.30pm and when supporters hear the 'Swansea City Song' by Roger Evans, we would ask you to get to your seats as that will be the cue for the players lining up in the tunnel. Our players will also be forming a huddle once more right before kick-off, at which time 'Hymns and Arias' will play, allowing our vociferous supporters to make all the noise and get behind our team.
As a club we have also been working very hard on creating something special to heighten the atmosphere, and have recently asked supporters to complete a survey to identify their favourite club icons – the results of which will be visible through several flags across the East Stand.
We also have a huge array of other flag designs for the Jack Army to use on a matchday.
Our Swansea City AFC Foundation staff will be on hand to issue a number of flags to supporters in the East Stand. These must be returned post-match so that they can be enjoyed at future games. There is significant investment in these flags, therefore we need your co-operation with this at every home match. The flag team will be identifiable in bright green tabards so please ensure they have full co-operation at all times. No flags can be removed from the stadium.
HOSPITALITY
ACCREDITATION
Hospitality guests have all been issued with new accreditation for the upcoming season, which has now been processed. All seasonal guests have been contacted directly by the hospitality team regarding their package and will receive a further update ahead of the first game.
We ask guests who have not received their accreditation or communication regarding their package to contact the team as soon as possible on 01792 616628.
We are expecting a high volume of queries on our first home game of the 2022-23 season and therefore thank you for your patience. We ask if you have any queries to please contact us ahead of matchday which will ensure we can resolve your query in a timely manner and avoid any issues.
HOSPITALITY COLLECTIONS
All hospitality collections will be available from main reception. Doors open at 1pm.
If you would like to collect from the Swansea.com Stadium ahead of the matchday, please contact the team on 01792 616628 and this can be arranged.
OPENING TIMES
Hospitality guests are reminded that our lounges open two hours before kick-off (1pm), except for the Gower Lounge which is open from one hour before kick-off (2pm).