Swans Christmas Surprises with Westacres | Joseph
15th December 2021
Club
This Christmas, Swansea City are teaming up with club partner Westacres, to provide Christmas surprises to some very special people (and animals) this festive season.
Last week, a very special supporter received a surprise visit from Swans midfielder, Korey Smith.
Korey visited supporter Joseph, who is three years old and has stage four neuroblastoma. Joseph is currently undergoing intense chemotherapy, radiotherapy and immunotherapy, and his family are fundraising money to Help Joseph 'HULK' smash cancer.
Korey spent time with Joseph and his brother Liam, delivering them gifts to help put a smile on their faces.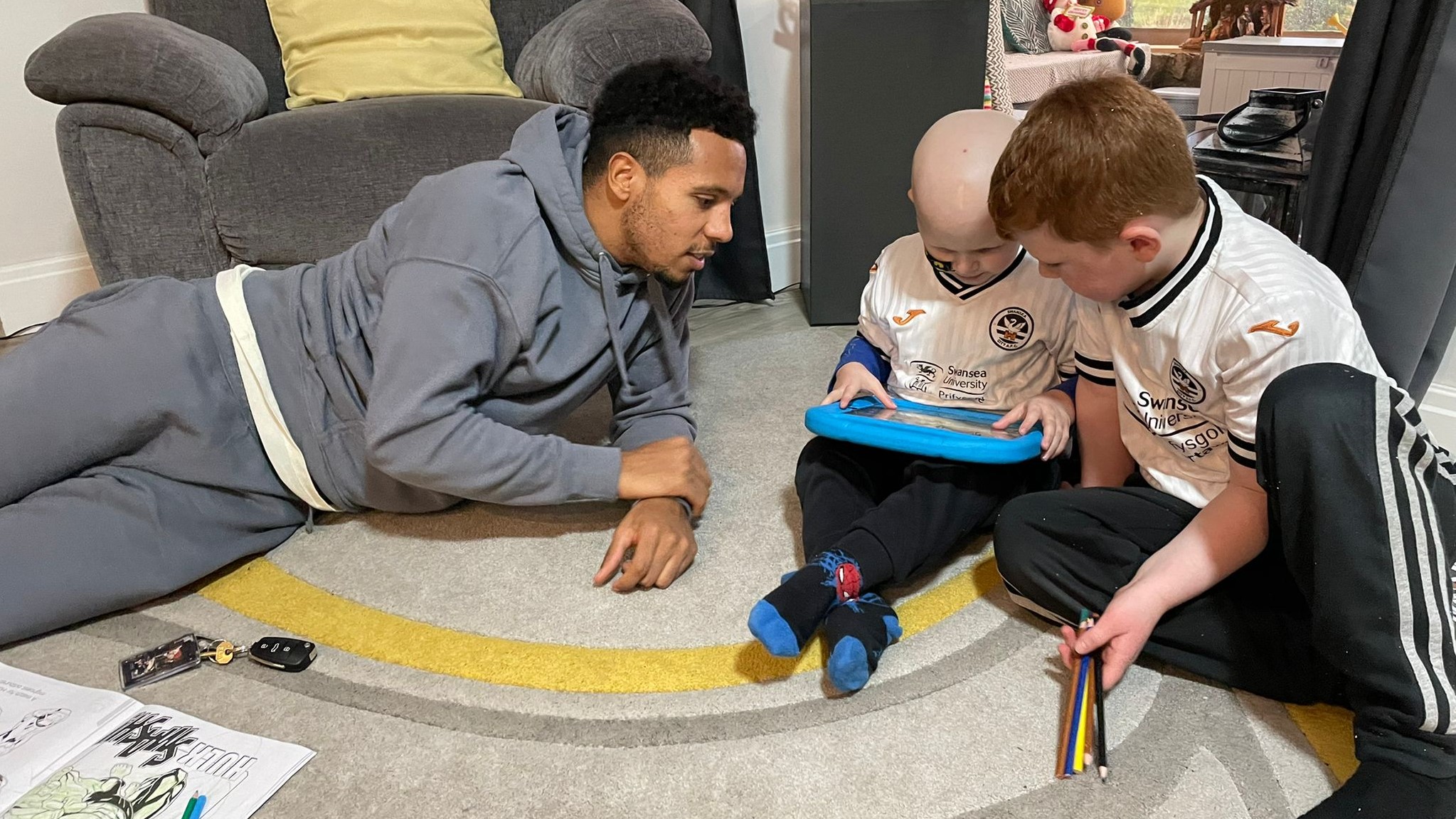 "Having Korey visit Joseph and Liam was incredibly special and will be a moment that we will never forget," said Joseph and Liam's mum, Katy Yeandle. 
"Korey was amazing, and not only did he bring them gifts, but he also spent time playing with them both and helping them play with their computer games.
"Joseph and Liam thoroughly enjoyed and we can't thank Korey enough for giving his valuable time to make our boys smile." 
You can learn more about Joesph's fundraising campaign, donate and more by clicking below.
The Christmas Surprises with Westacres will continue throughout the week, so keep your eyes peeled to see what we have been up to.