Swans Foundation FITJACKS celebrate losing over 100kg
10th May 2023
Foundation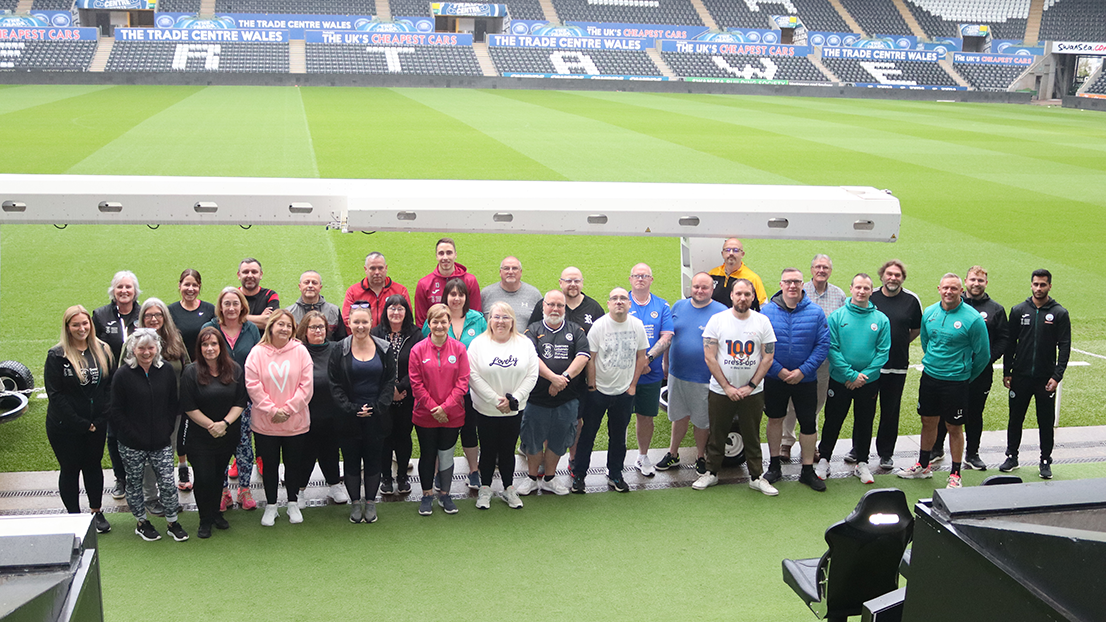 The participants in Swansea City AFC Foundation's first FitJacks sessions have celebrated losing a combined 112kg, with goalkeeper Steven Benda and club ambassador Lee Trundle joining them at the Swansea.com Stadium.
The 12-week programme supported people across south west Wales, providing a health and wellbeing programme which combined information about healthier choices with free weekly fitness sessions catering to differing fitness levels.
Benda and Trundle joined the event that celebrated the efforts of all who took part in the sessions, presenting participants with certificates as well as taking the opportunity to answer questions and pose for photos.
Benda was excited by the excellent effort from the group, and encouraged others to commit to striving for a healthier lifestyle.
"It's 12 weeks of educating yourself about how to get fit and how to be healthy, and it's good to see so many people taking part in it," said the German.
"It has to come from you I think, and if you can make that decision and stick with it then that's incredible."
Trundle was impressed with the number of participants who had completed the programme and felt that the mental health benefits could be vital.
"We talk about mental health a lot these days and fitness is a massive part of that, if you are eating properly and getting a bit of exercise it helps with your all-round lifestyle," said Trundle.
"It was brilliant seeing the number of people that have taken part in it and stayed with it right to the end, and it's nice because it's a lifestyle change. People use the word diet and it can scare a lot of people, but it's  more about changing your lifestyle and that's what the guys have done."