Swans Foundation's FIT JACKS programme helps participants to lose weight and make strong connections
24th March 2023
Foundation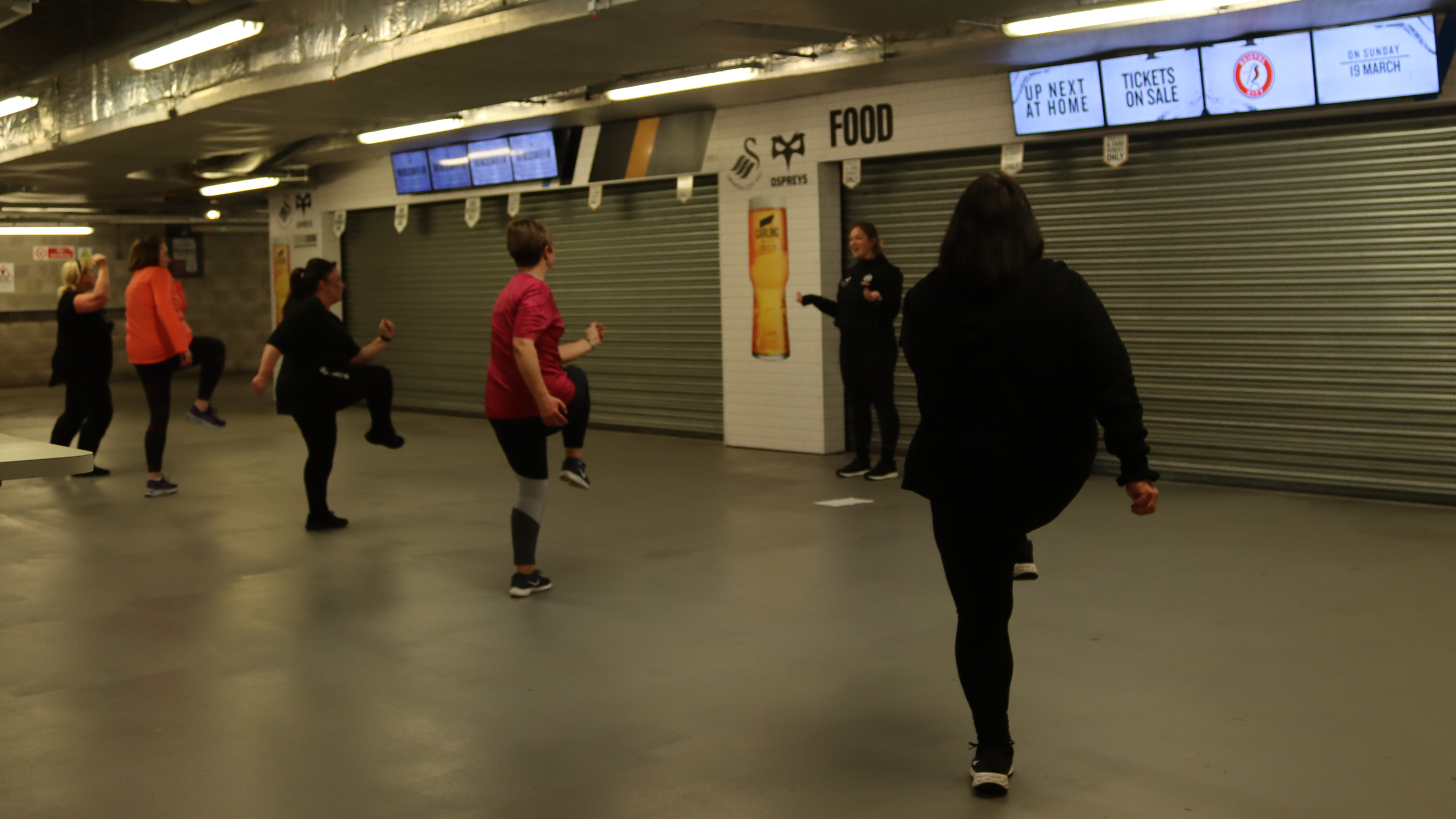 Swansea City AFC Foundation's FIT JACKS programme has supported participants Donna and Simon to feel healthier and more confident, as well as helping them make new friends.
FIT JACKS is a free 12-week health and wellbeing programme funded by the EFL, which combines information about healthier choices with free weekly fitness sessions catering to all fitness levels.
Donna and Simon joined the programme in February and are already beginning to make changes to their lifestyle, as well as feeling better and connecting with people in the group.
"I'm absolutely loving the programme, it's taught me about nutrition and the exercises are starting to get a lot easier," said Donna.
"I'm starting to lose weight and I'm meeting loads of new friends, it's teaching me some good exercises and the proper way of eating.
"I'm doing a lot more in the gym now because of the programme, my partner is doing the programme as well and it is really benefiting us."
Simon added: "It's been really good, it's changed my life, I've met loads of new people and I'm doing a lot more exercise.
"As a group we are sharing new ideas with each other, looking at what foods we should and shouldn't be eating.
"Being in the group makes me feel more confident about my health, my exercise programme and what I eat."