Swans join clubs across UK to welcome refugees for 'Football Welcomes' month
24th April 2021
Club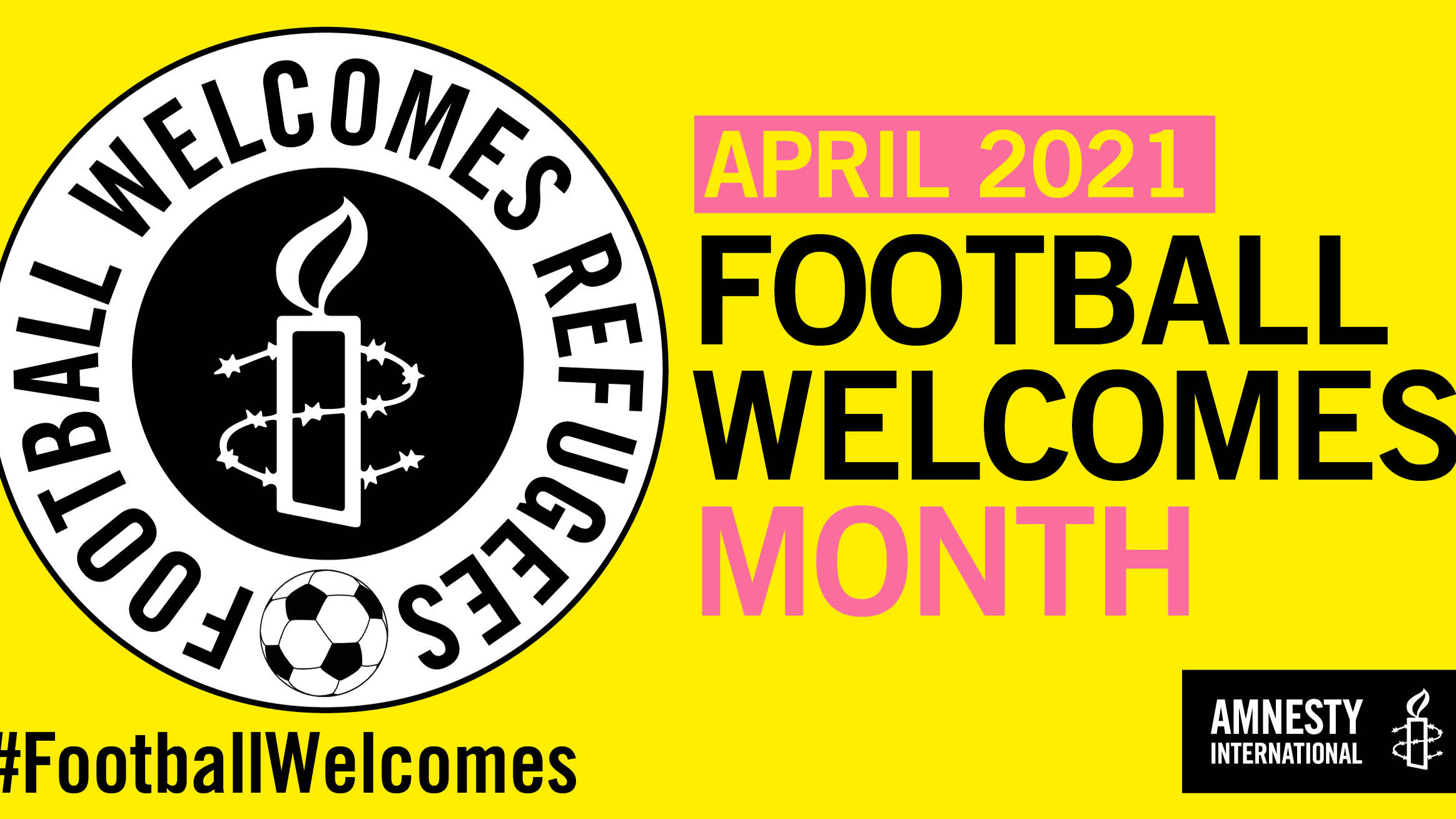 Swansea City and Swansea City Community Trust are joining football clubs across the country this month to welcome refugees and people seeking asylum, as part of Amnesty International's Football Welcomes campaign. 
Now in its fifth year, Football Welcomes celebrates the contribution players from a refugee background make to the game, and highlights the role football can play in bringing people together and creating more welcoming communities for refugees. 
Football Welcomes this year coincides with the return of grassroots sport as lockdown rules ease, which provides a much-needed opportunity for people to reconnect with each other and their communities, and to improve mental and physical health. 
Swansea City's Community Trust run weekly BAME sessions, which have been put on hold due to the current restrictions. These sessions are designed to be inclusive for all and are regularly attended by refugees and asylum seekers and are hoped to resume on April 28.
"We have a duty in football to welcome and unite communities, and these sessions are a fantastic way in which people of all backgrounds can come together," said Swansea City chief executive Julian Winter.
Refugees and asylum seekers are welcome at these sessions and if you wish to know more about them, please contact us via Craig@scfccommunitytrust.co.uk
Swansea City and Swansea City's Community Trust work with South Wales Police in helping to deliver and contribute towards an annual Swansea Community Cohesion Cup tournament. This event provides BAME communities an opportunity to come together, using competitive sport to inspire and unite individual from the communities to take part.
The event was not able to proceed last year due to the Covid-19 pandemic, however Swansea City remains committed to assisting in this tournament when it is able to safely resume.
Swansea City is one of many clubs from across the Premier League, EFL, FA Women's Super League, Championship and National League, Cymru North and South, and grassroots teams that have signed up to take part in Football Welcomes. 
Naomi Westland, movement building manager at Amnesty International UK, said: "Clubs like Swansea City are at the heart of their communities and football can be a powerful force for good, bringing people together and providing a sense of purpose and belonging.
"For those who've fled conflict and persecution and had to leave everything behind, this is incredibly important. 
"It's heartening to see football clubs across the country doing great work in their communities to show there is more that unites us than divides us."